Our Team
Here are the personalities who make up In Professional Development's dynamic, diverse and experienced team. Individually, they are specialists in their fields, and together they show what a progressive and forward-thinking business we are.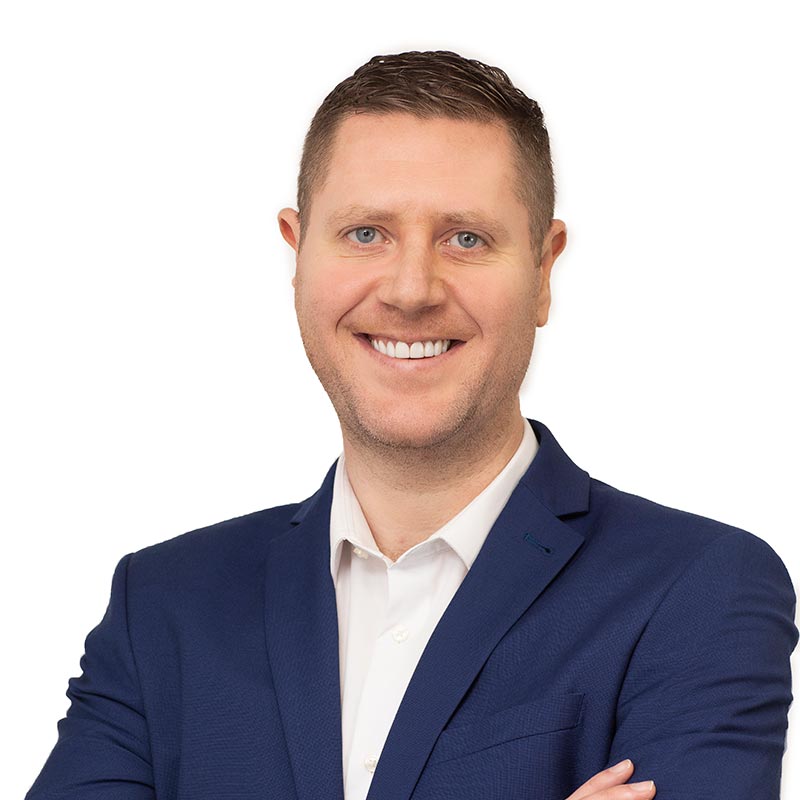 Stuart Thompson, Executive Director
Stuart is an Executive Director at In Professional Development.
Lucy Boydell, Director of Shared Services
Lucy is the Director of Shared Services at In Professional Development.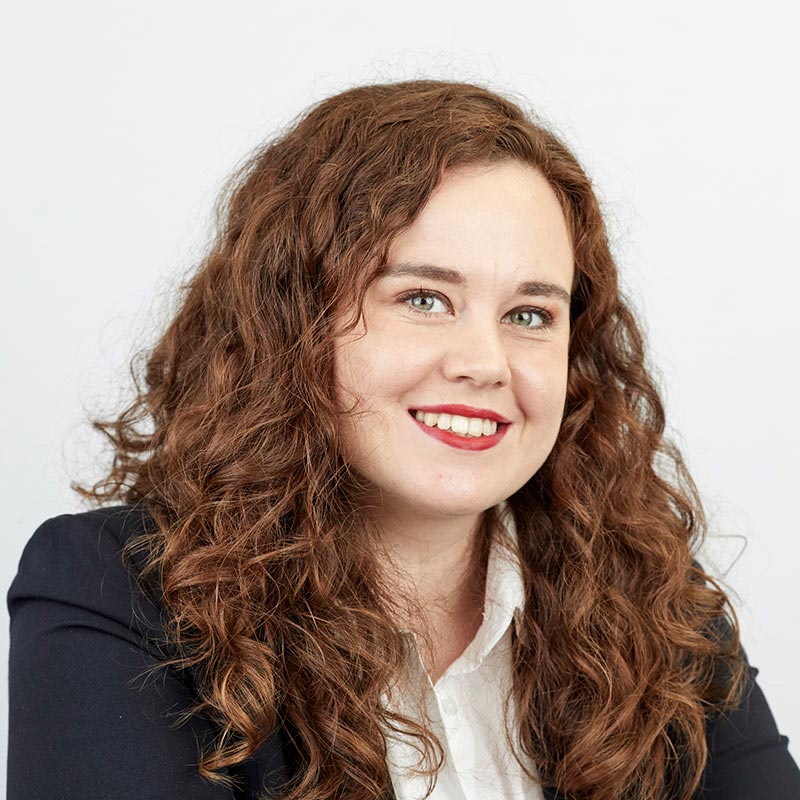 Michela Sumner, Head of Operations & Quality Assurance
Michela is the Head of Operations & Quality Assurance and leads the Operations and Quality Assurance teams at In Professional Development.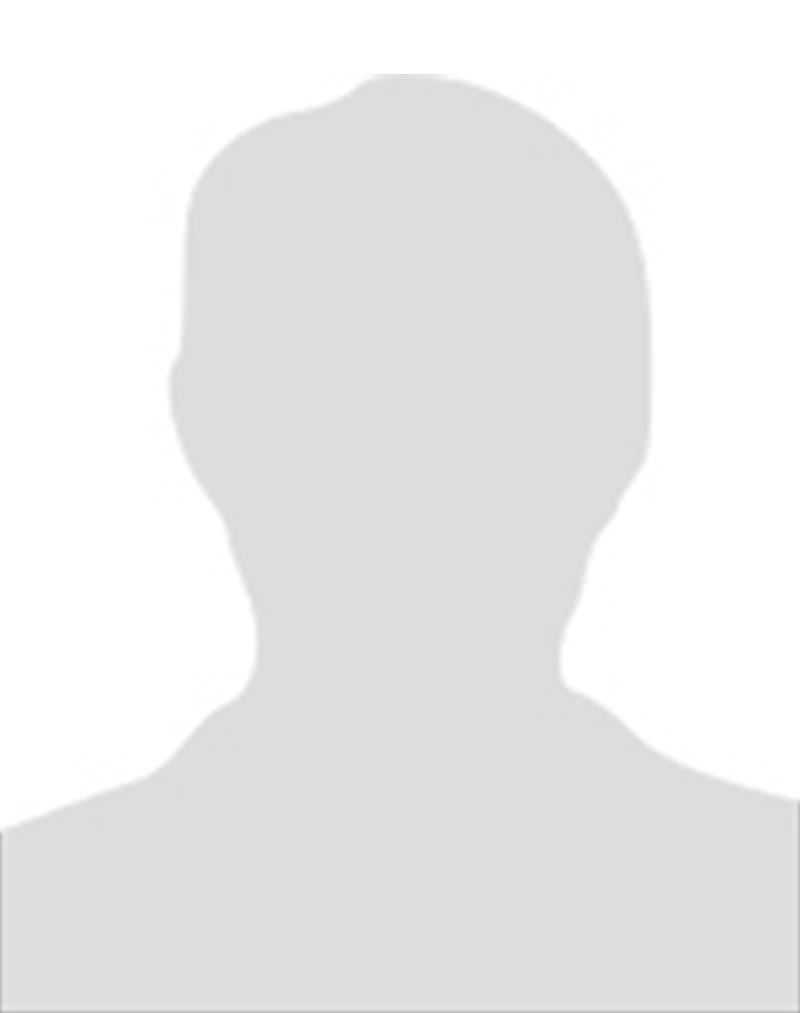 Craig Parkes, Head of Marketing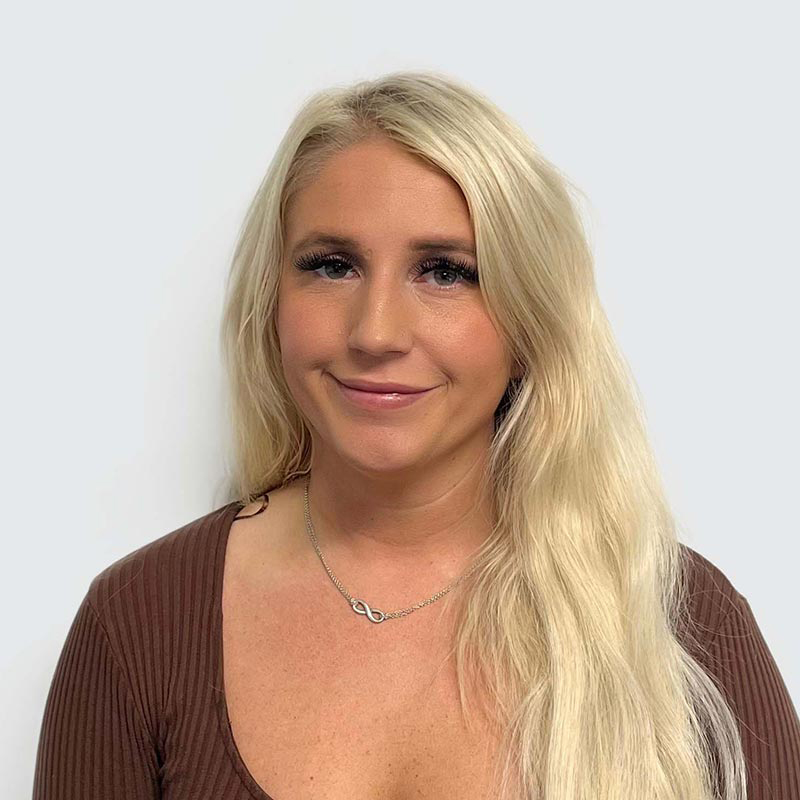 Becky Highton, Senior Bespoke Training Manager
Becky is the Senior Bespoke Training Manager at In Professional Development.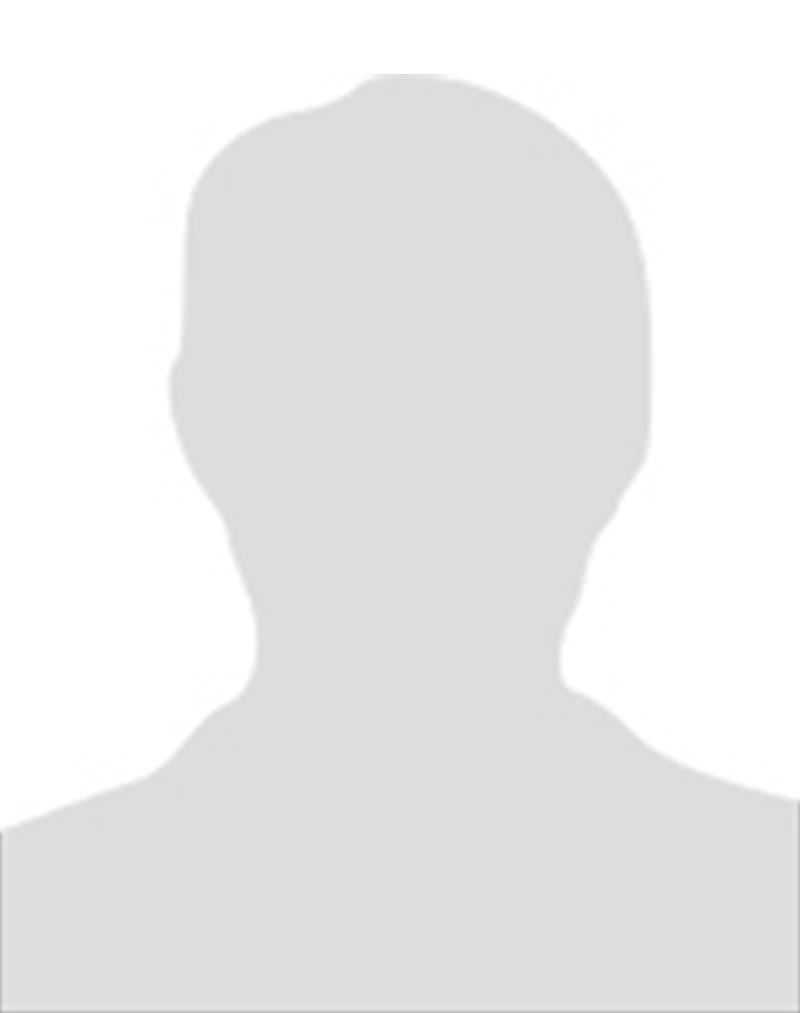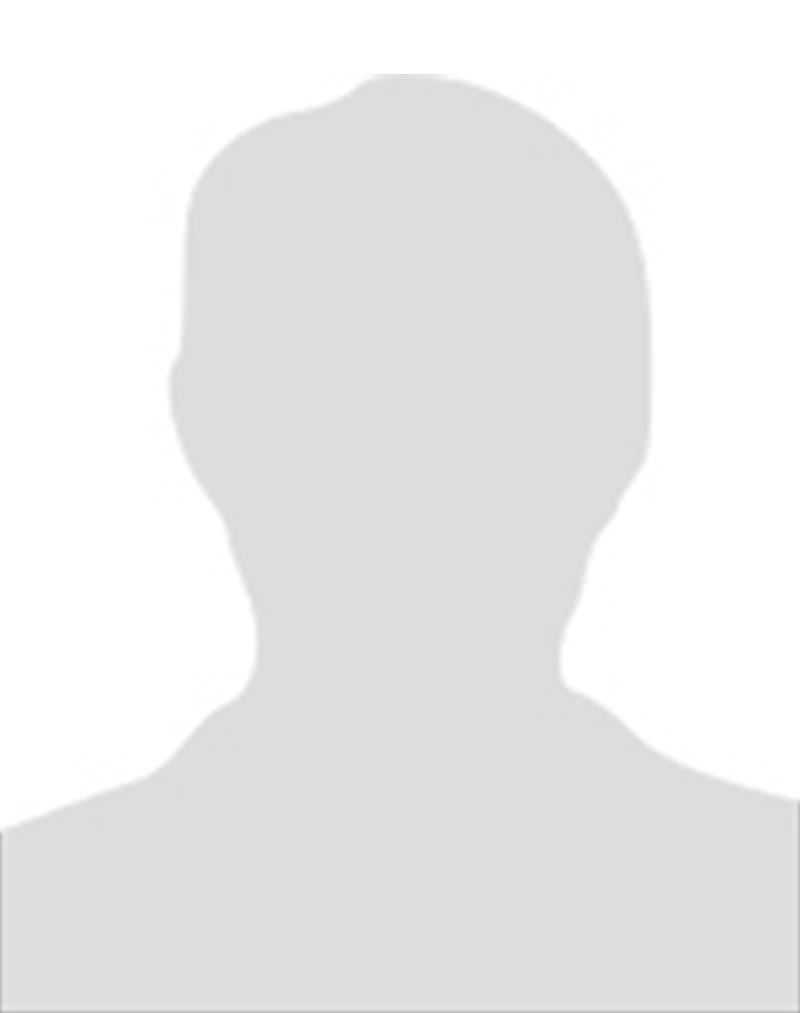 Kirralee Green, Management Accountant
Kirralee is the Management Accountant at In Professional Development.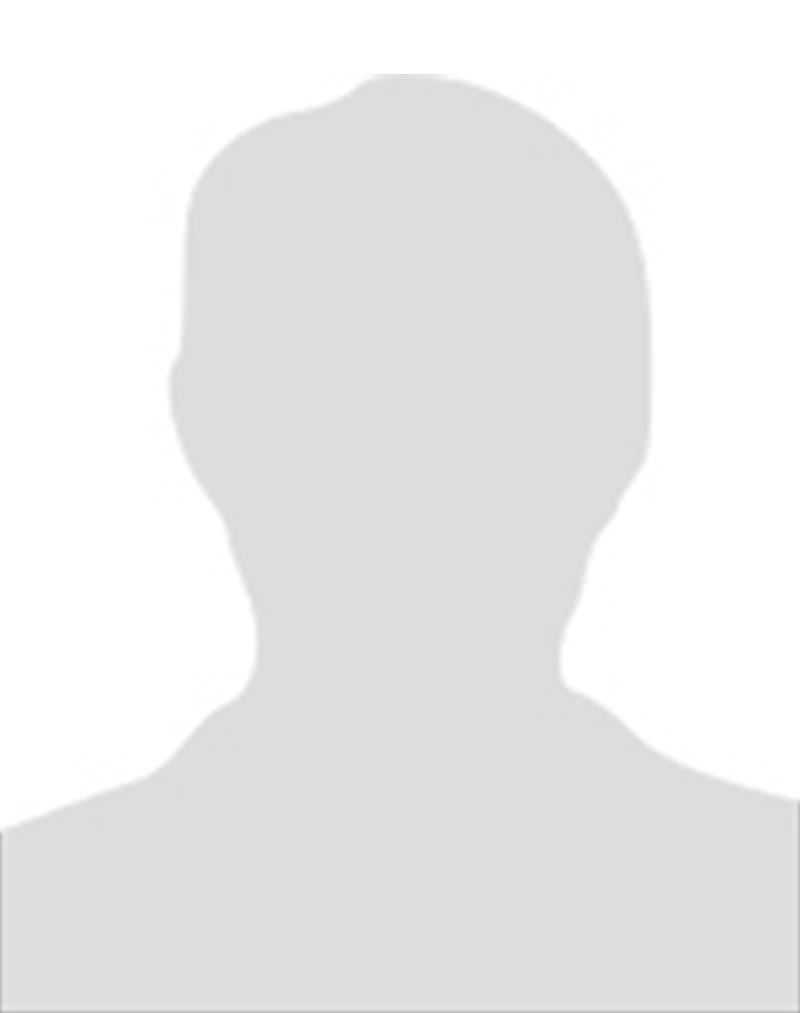 Hollie-Louise High, Bespoke Training Manager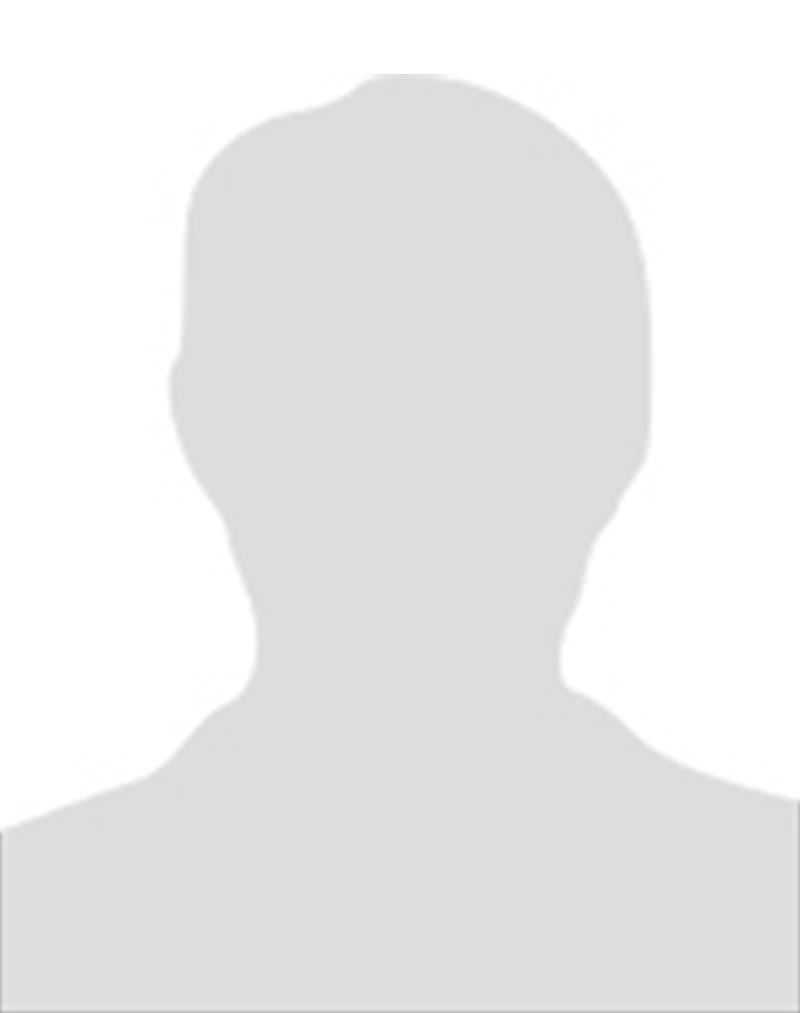 Holly Unsworth, Event Manager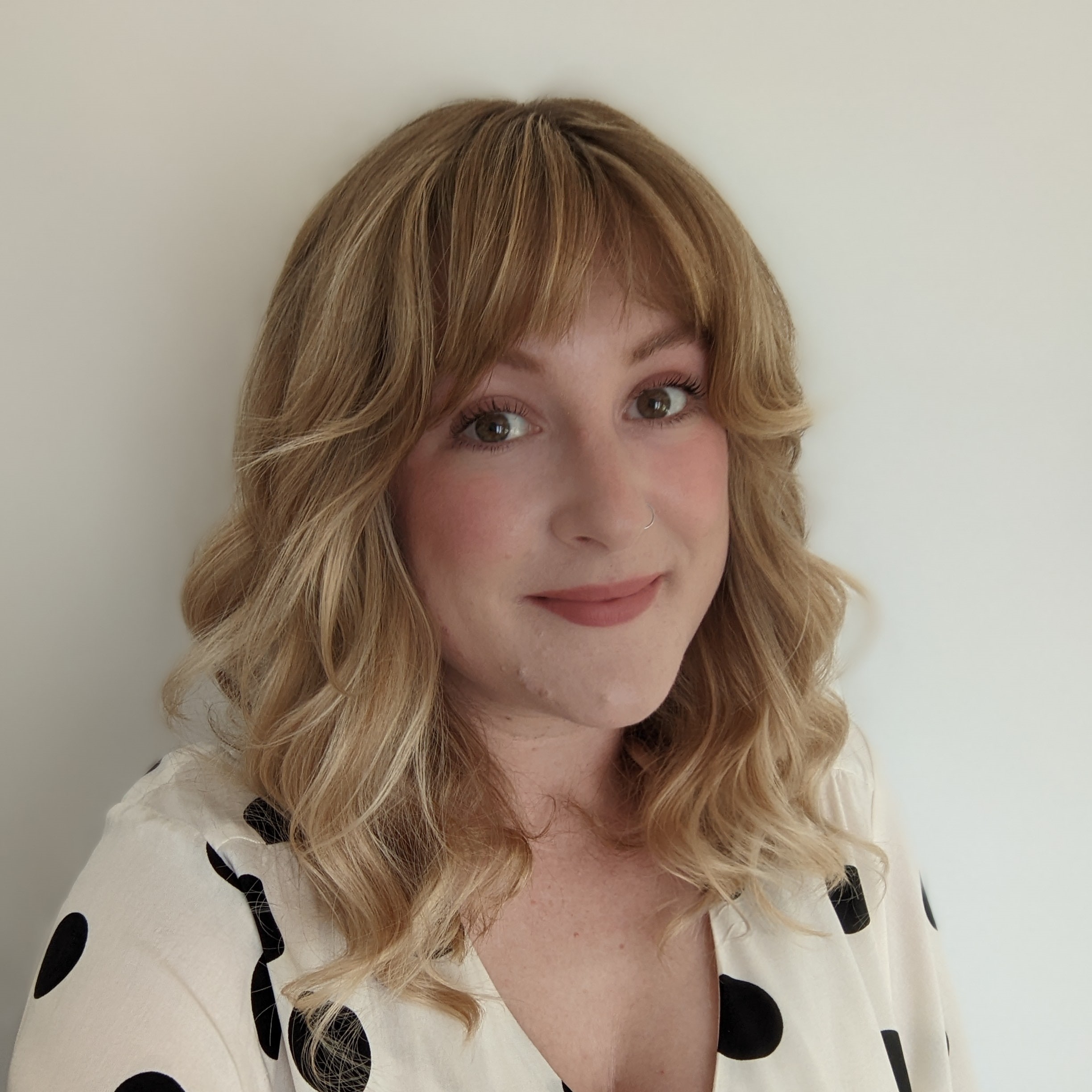 Natalie Holme, Quality Assurance Manager
Natalie is the Quality Assurance Manager at In Professional Development and helps to lead the Quality Assurance team.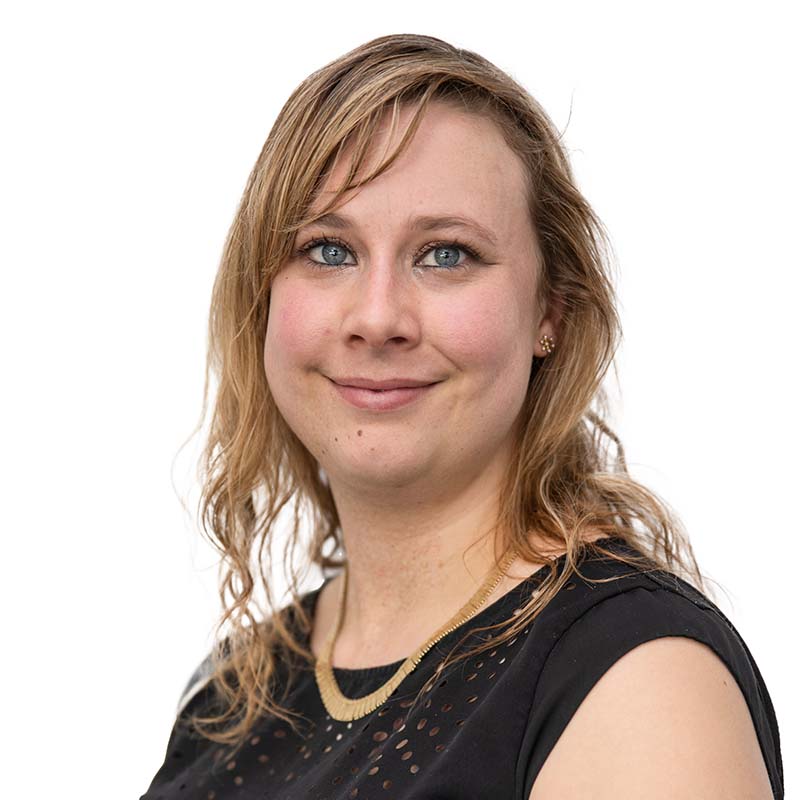 Lisa Zillich, Email, CRM & Data Manager
Lisa is the Email, CRM & Data Manager at In Professional Development.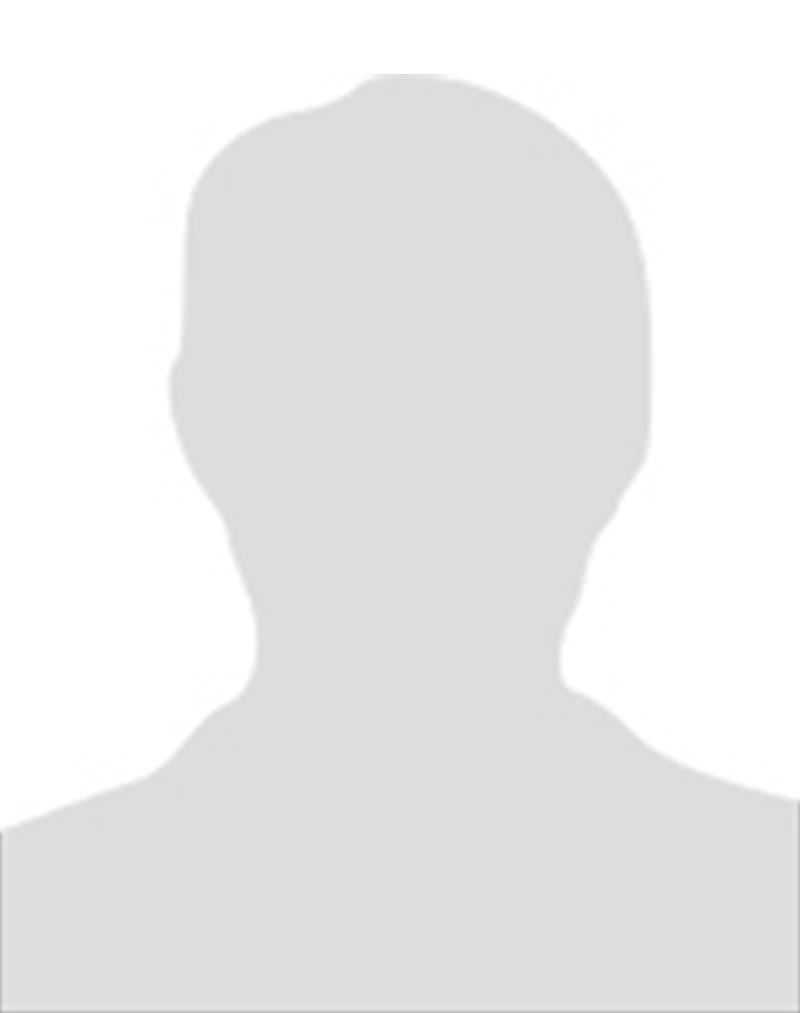 Mike Johnson, Business Development, Partnerships and Strategic Accounts Manager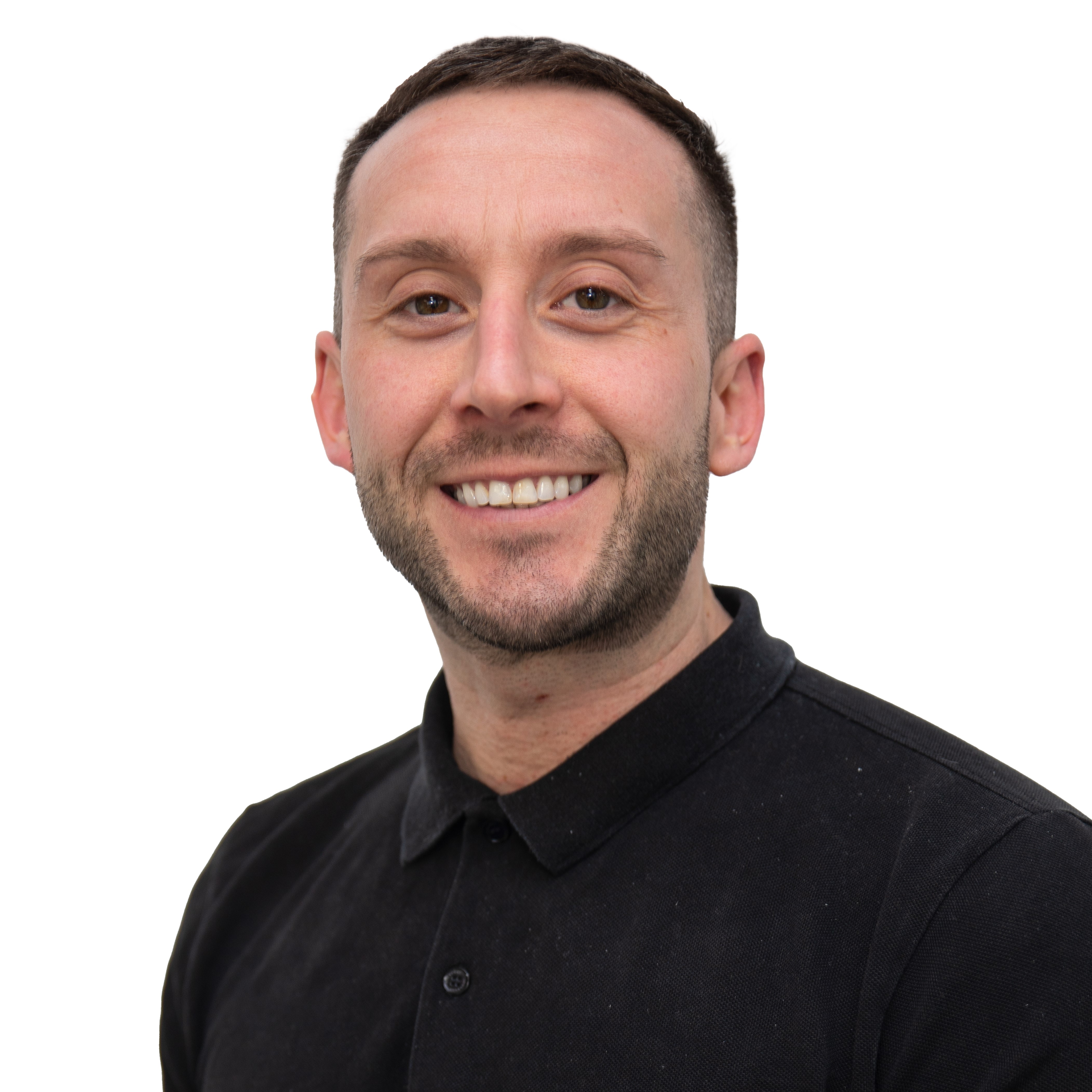 Dan Jackson, Sales Manager
Dan Jackson is the Sales Manager at In Professional Development and he helps to lead the Sales team.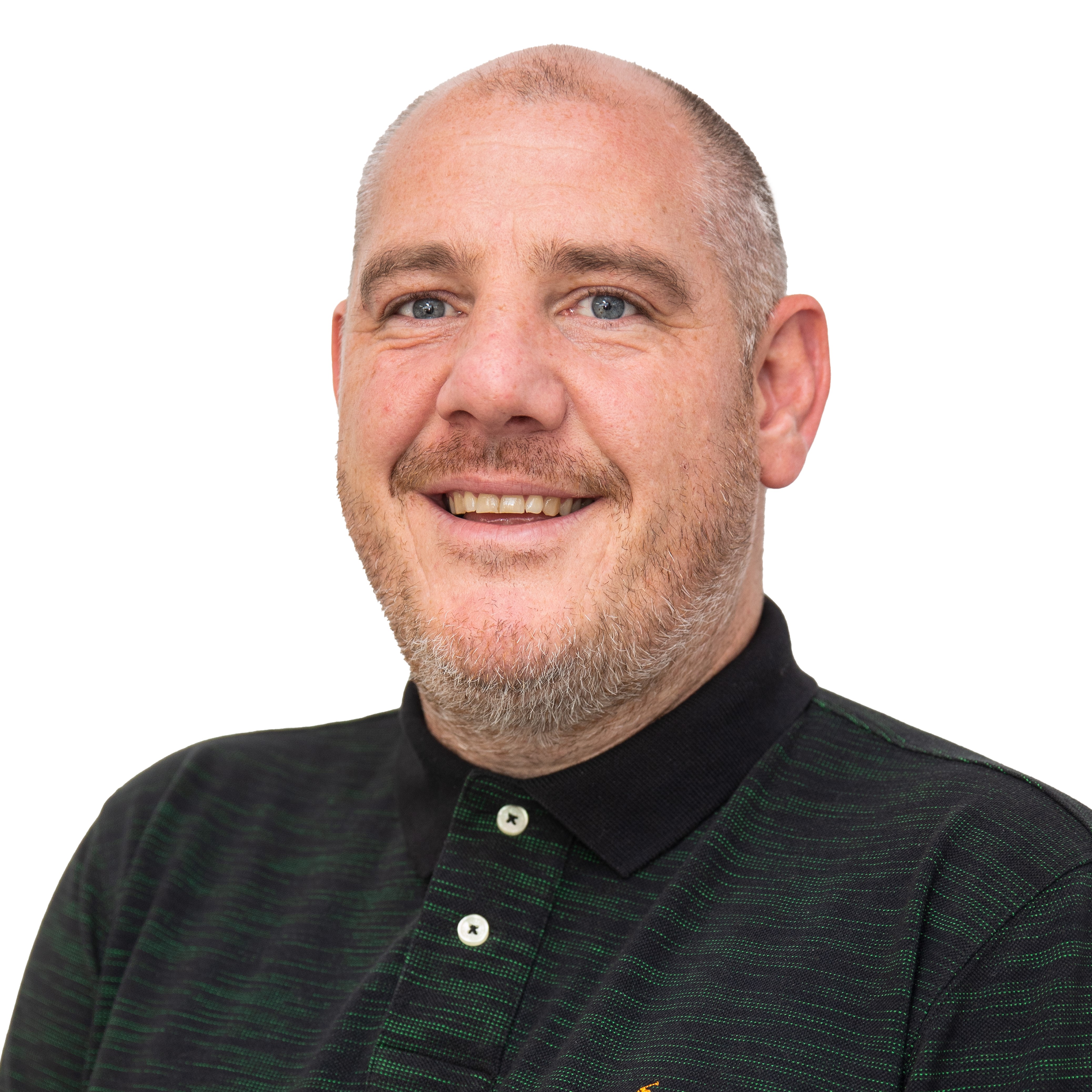 Danny Ogier, Assistant Sales Manager
Danny is the Assistant Sales Manager at In Professional Development and he helps to lead the Sales team.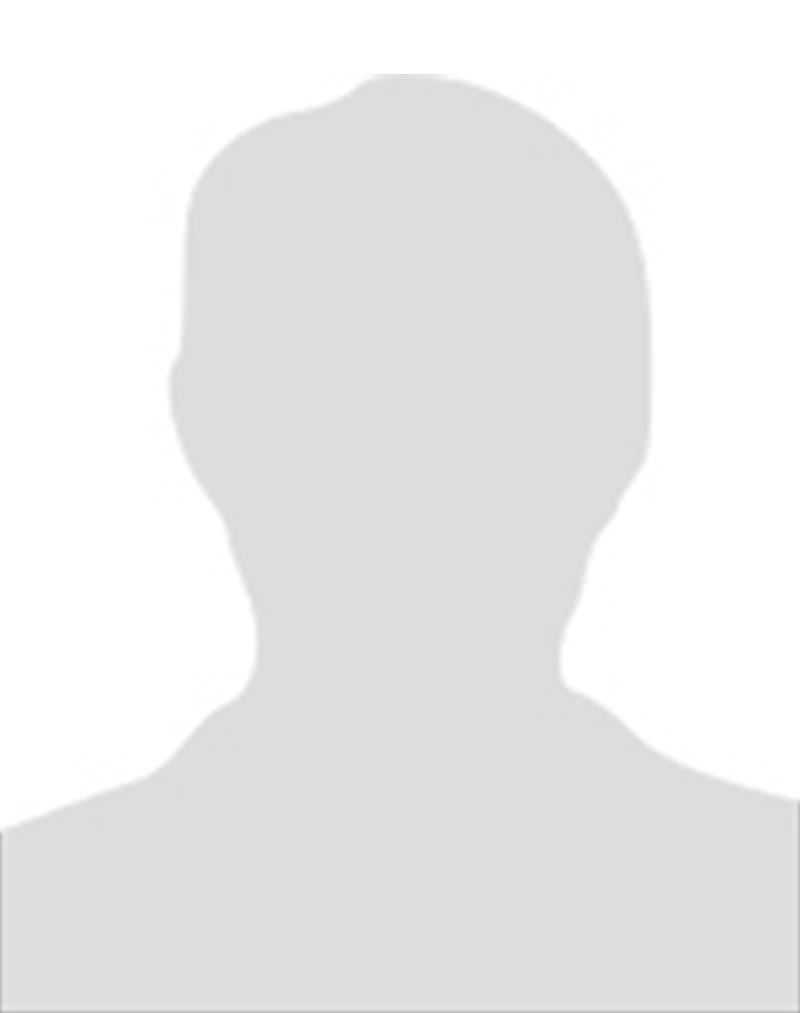 Robbie Pearson, Assistant Sales Manager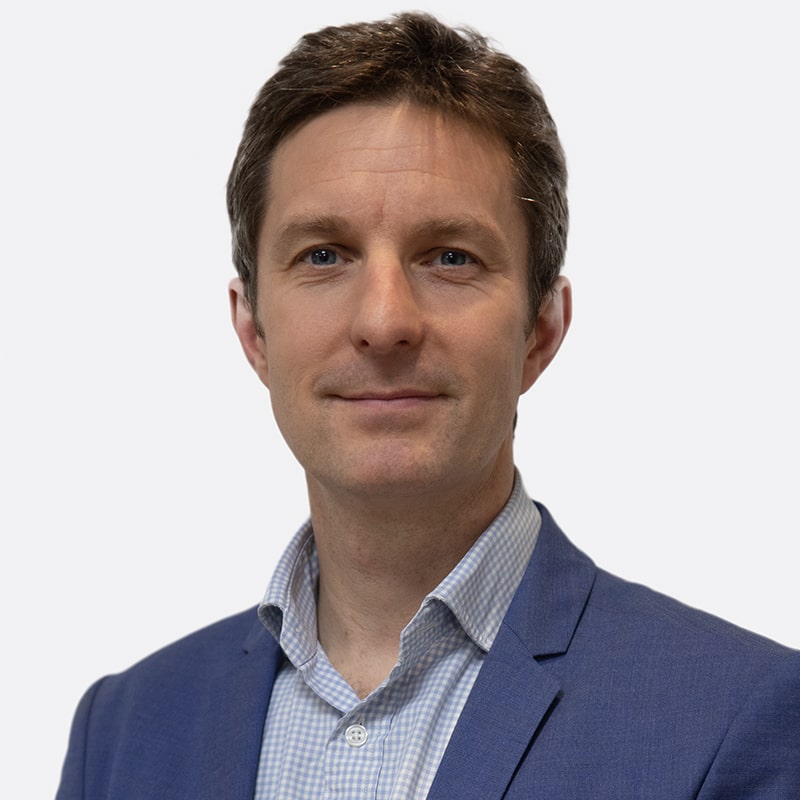 Alex Firmin, Tutor
Alex is an experienced and dedicated education consultant and trainer. His core skillset is the design and delivery of engaging personal and professional development programmes. He is adaptable and comfortable working at any level in the organisation, from front line leaders to the Board.
Prior to working in consultancy Alex was an army officer (making it to Major). A natural diplomat, Alex studied Pashto (the language of Southern Afghanistan) and held a leadership role in supporting reconstruction and development, primarily in Helmand Province, Afghanistan. Alex supported the development and delivery of the army's global Security, Leadership and Strategy programme, and later worked to establish the curriculum for Afghanistan's Officer Training Academy, in Kabul.
Alex has built a consultancy business and delivered a diverse portfolio of organisational development projects. He works across all sectors and his clients include the NHS, NATO, Barnardo's, Home Bargains, a variety of Academy Trusts and schools, and many smaller businesses and charities. Alex has worked closely with the Chartered Management Institute, and routinely lectures on MBA and Director Development programmes for the Universities of York, Chester, and East London. Alex maintains a high level of currency and is currently developing programmes focussing on Distributed Leadership, and Managing Neurodivergent Colleagues.
Alex holds three Master's degrees: Educational Innovation, Psychology, and Occupational Psychology. He is married to Katherine and has two children and two Labradors.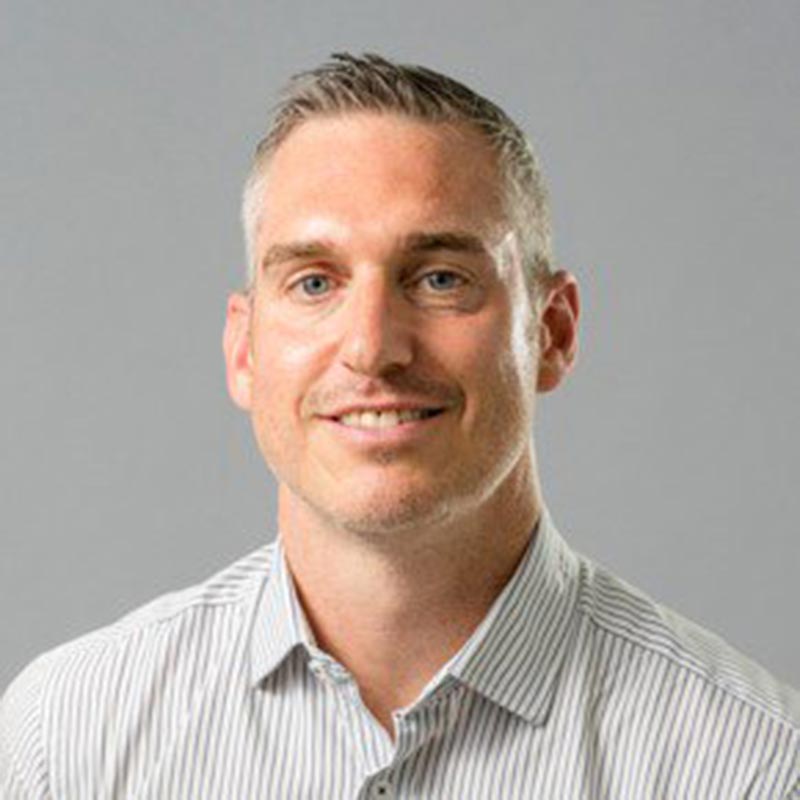 Andy Bate, Tutor
Andy is a qualified chartered accountant with in excess of 15 years' experience working in corporate finance and private equity organisations, where he did multiple Merger and Acquisitions and fund raising transactions and has sat on 15+ Boards.

He made the cross-over in wanting to build his own businesses and in the last 10 years, is a founding partner of a fast-growing and successful e-commerce company, and in 2019, co-founded and launched an education software business around capturing and evidencing health and wellbeing in children. Andy is also a founding partner of the consultancy/operating partners arm of Gunner Cooke Operating Partners.

The vast amount of businesses Andy has appraised and worked with in his corporate finance and private equity career, coupled with his own "at the coalface" learning experiences of starting, building and developing his own businesses, gives an invaluable insight into how businesses and Boards should function.

Andy is incredibly energetic, hungry, and has a strong desire to succeed in any business he supports.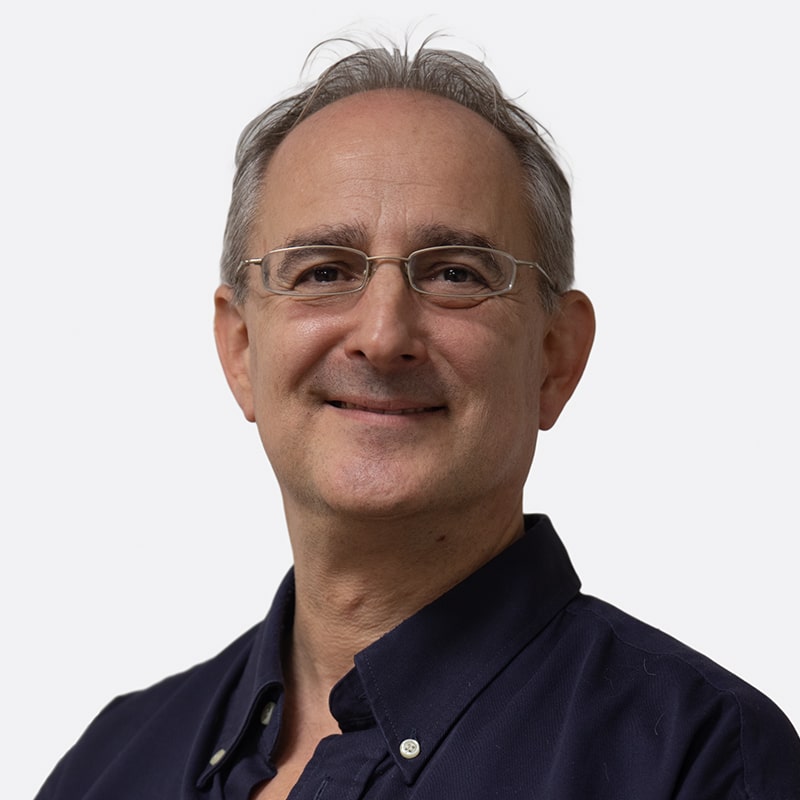 Bill Faust, Tutor
Bill is a guest speaker at leading global business schools including Sheffield (UK), EDHEC (FR) IMD (CH), Queensland University (AUS), Oxford Brookes (UK), Rotterdam School of Management (NL) MIT (USA), London Business School (UK) to mention a few.
He has delivered Tedx Talk on Disrupting Disruption at EDHEC Business School in Lille March 2018 and three Henry Stewart Talks: Disruption & How to Change, The Director as a Technology Advocate: Why? & How to structure a Presentation
He is a keynote speaker and he was asked by Fiat Chrysler Automotive to headline their annual conference on Disruption and Cambiamento (Change) delivered in Italian and English.
Bill spent his corporate career in the international communications industry Bates Dorlands, DMB&B & CIA advertising companies where he was lucky enough to live and work in London, Paris, Sydney and New York working with clients including BT, Campbell's, Mars, Alfa Romeo, then worked was the Marketing Director UK and Europe for GE Insurance Holdings.
He is the co-author of the international best seller Pitch Yourself 2nd edition published by Pearson. Demonstrating apply marketing principles to the recruitment process). Pitch Yourself is published in 67 countries and has been translated in numerous languages including the big four: English, Spanish, French and Chinese.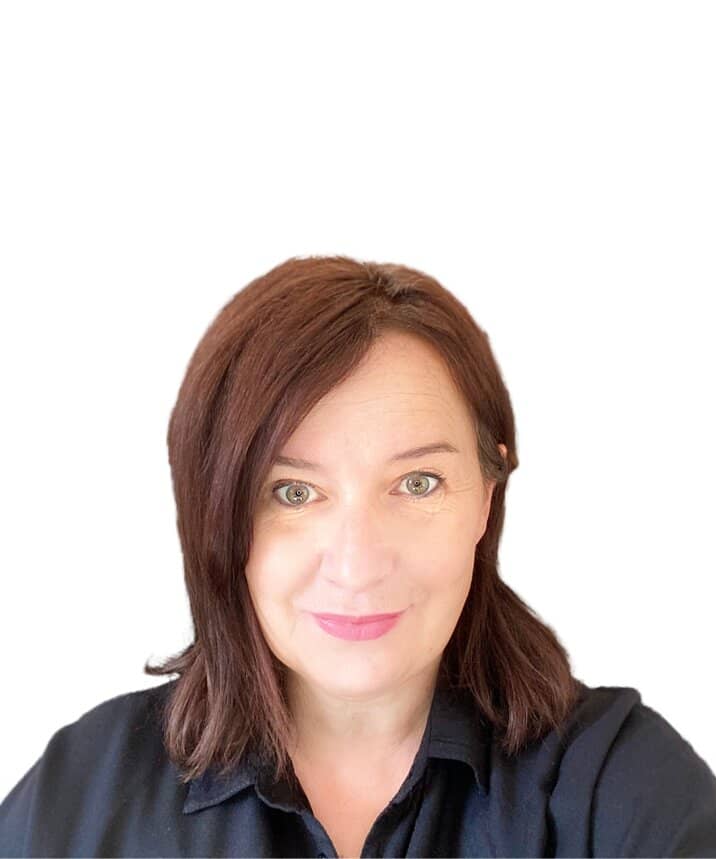 Caroline Bainbridge, Tutor
Caroline is a qualified and experienced psychoanalytic consultant. She takes a distinctive approach to her consulting work with groups and organisations, paying special attention to what lies beneath the surface of everyday experience at work. The emotional dynamics of work impact on teams in ways that often go unnoticed. Caroline is an expert in working sensitively to create new understanding for teams, helping to improve work relationships and to bolster productivity. She is also able to advise on change management and business development.
Caroline trained at the Tavistock and Portman NHS Trust between 2012-2014, gaining her MA Consultancy and the Organisation: Psychoanalytic Approaches. She has provided consultancy services to diverse clients including a major news magazine, a charity focused on homelessness and addiction, a theatre group, a university, a psychoanalytic governing body, and a local grassroots regeneration organisation
Caroline is a registered and experienced Analytic Network Coach, and a registered member of the Eco-Leadership Institute. She brings a careful eye and a sensitive ear to her coaching practice, focusing on your experience to help you to shape strategies, and to thrive while developing skills for the future.
Caroline has a special interest in working with young people, leaders, and aspiring writers, helping them to make strategic choices about issues linked to professional and educational development. She offers coaching packages and bespoke programmes according to your interest and need.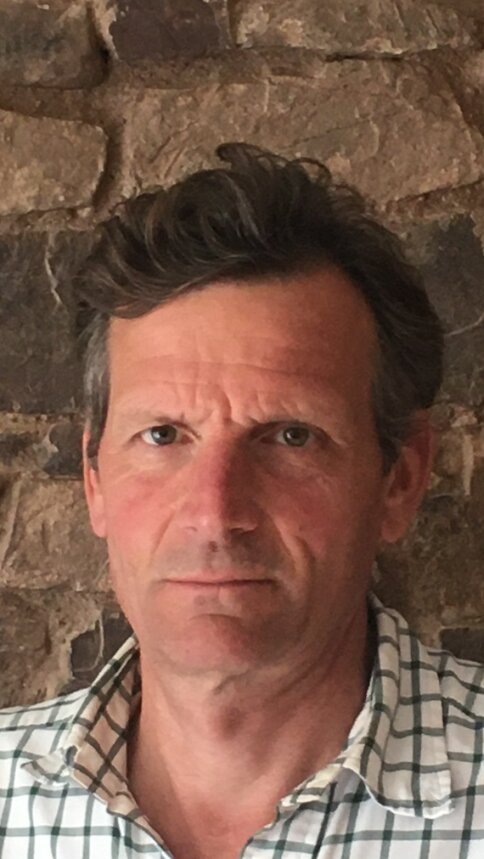 Charlie Lambert, Tutor
Charlie is an Associate Principal Consultant at InPD, specialising in Leadership and Management. In particular; Assessment, Talent Management, Value, Behaviours, Culture –, Emotional intelligence and Cognitive Diversity, Decision Making, Communications, Strategy, Vision, Coaching and Mentoring, and Change.
With a Master of Arts in Military Studies (leadership and management) from Cranfield University, Charlie is a highly experienced leadership practitioner in all aspects of leadership from Team to Boardroom. More recently he has written programmes to develop leaders in both the private and public sectors at home and abroad, and successfully delivered CMI Level 5, 7 and PG Cert Leadership and Management training, as well as improved the performance of formed teams across industry on bespoke developmental programmes.
For 35 years, Charlie was an officer in the British Army. He has led, trained, and developed officers and soldiers operating in Northern Ireland, the Gulf, the Balkans, Iraq and Afghanistan. He has chaired an International NATO training committee, a multi-activity PFI contract monitoring committee and a major MoD change programme. For 3 years he developed the next generation of leaders at the Royal Military Academy Sandhurst (RMAS) and for a further 3 years as President of the Army Officer Selection Board. he was the Army lead for selecting those seeking a place at RMAS.
Now a consultant for 5 years, he has a proven track record with a wide variety of organisations spanning the private and public sector working with both teams and individuals seeking professional development in all aspects of leadership and management. Putting his money where his mouth is, he has also developed his own small agricultural business. He has been a chair of school Governors, and currently sits on a local committee organising an annual amateur horse racing meeting and chairs a nationwide military veteran's organisation.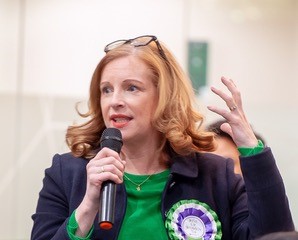 Claire-Marie Boggiano, Tutor
Claire-Marie Boggiano is a Chartered Engineer and a Lecturer in Leadership at the University of Salford Business School. She spent the first 10 years of her career in Financial Services, where highlights included leading eBusiness Hothouse Programmes to Silicon Valley, establishing a Corporate Incubator and spinning out a dotcom (rightmove.co.uk).
She exited corporate life to establish her own Consultancy in 2003, Lurig Ltd; which focuses on business change and leadership development. Lurig has worked with blue chip organisations such as Rolls-Royce, AstraZeneca & BASF; public sector clients including the NHS and Greater Manchester Combined Authority; SME's and smaller high growth clients. Claire-Marie provides executive coaching, team facilitation and support to individuals making personal career transitions, including to those starting their entrepreneurial journey. Claire-Marie believes organisations succeed by working with the talents and imagination of all their people.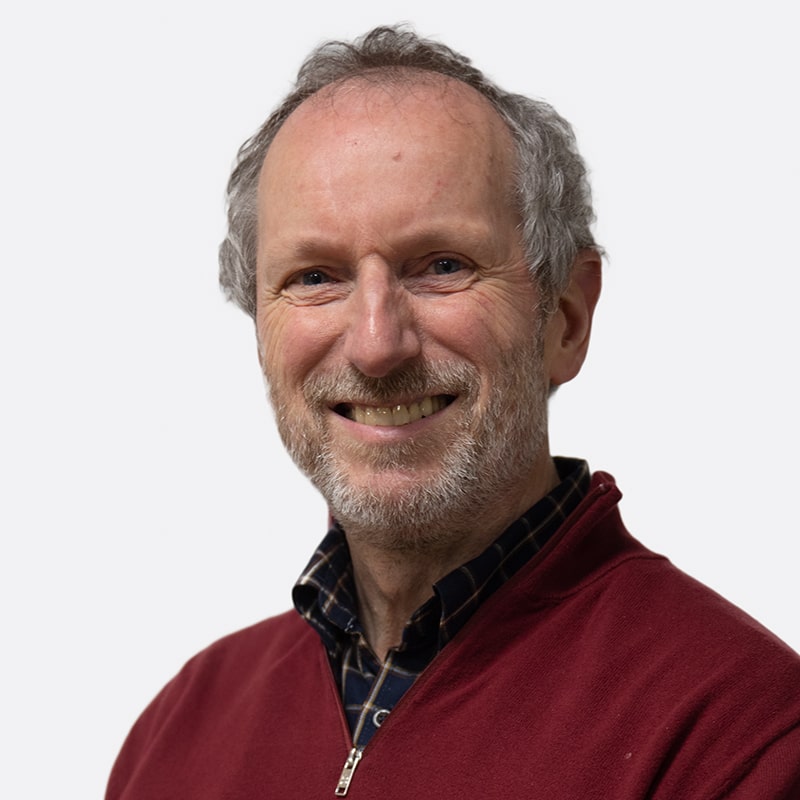 David Abbott, Tutor
David is an award winning international marketing speaker and author. He read Engineering Science and Economics at University College, Oxford University and then went on to complete the Chartered Institute of Marketing's Diploma at Manchester Business School. He is a Chartered Marketer.

David has held a number of senior marketing and MD roles in a wide variety and sizes of businesses. His background covers multiple industries, includes public sector and private sector, and both B2B and B2C. David works as an interim marketing director for a number of businesses, helping them to develop and execute a marketing strategy to help them achieve their goals, and helping them to develop their marketing skills, processes and teams.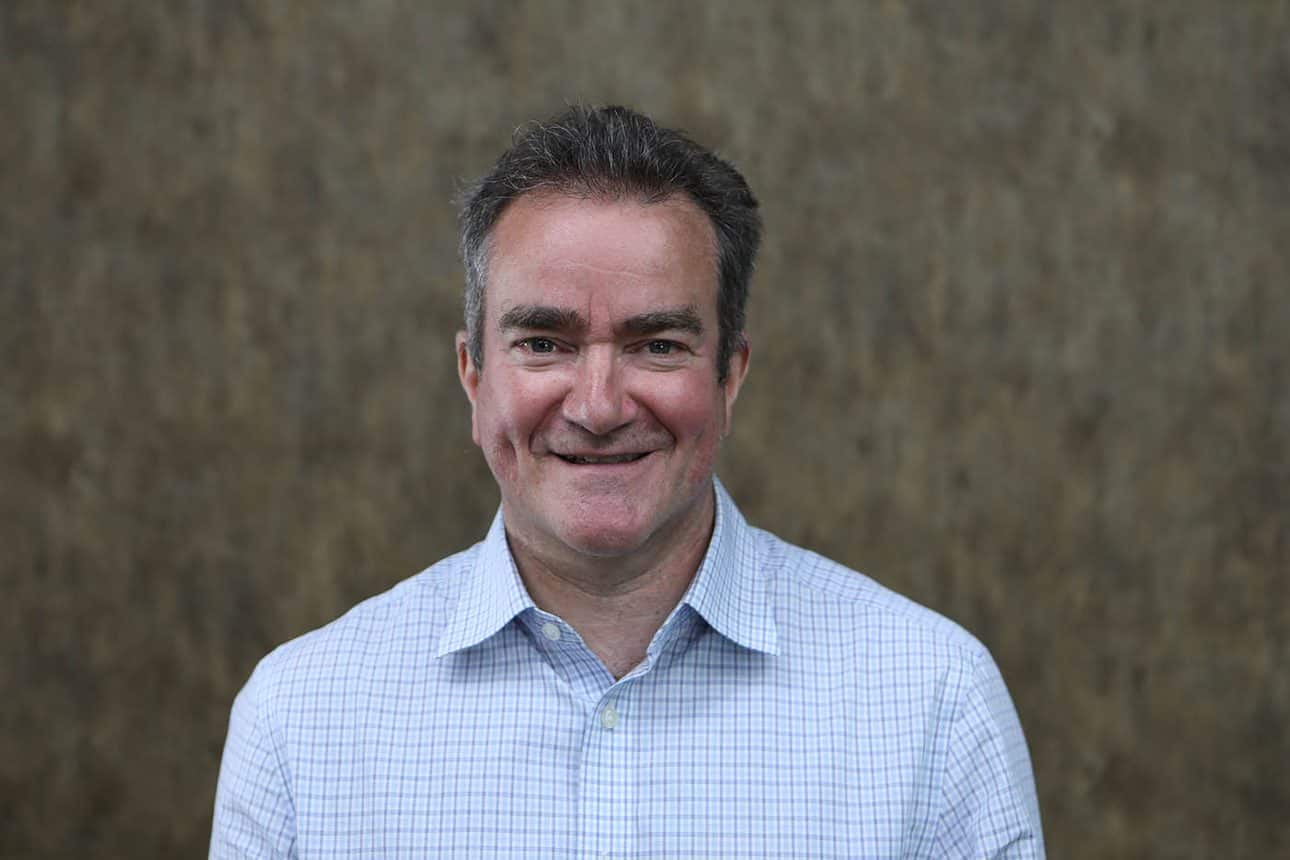 David Clouston, Tutor
David's experience stems from 33 years in the British Army where he reached a senior level. He led and managed soldiers throughout his career and was particularly involved in the interface between operational and strategic decision making. He has also been responsible for a number of change programmes and has been a Deputy Chief of Staff to a number of large organisations over that time.
He has held several Board positions and is currently a Non Executive Director for Believe Housing as well as a trustee for his regimental charity. He has enjoyed the overlap between the public and private sectors and is a keen advocate on through life professional development. He is a member of the Institute of Directors and currently holds their Certificate and Diploma in Company Direction.
He has coached several individuals over the years and is a qualified executive coach with a Post Graduate Certificate from the Henley Business School. In addition he is a keen advocate for mentoring and has mentored for 2 years on the National 30% club which aims to get greater representation on boards by women.
He became a Fellow of the Chartered Management Institute and gained Chartered Manager status in 2020 and amongst other formal qualifications also holds a MBA and MSc in National Security Strategy.
He is passionate about helping others and would cite Integrity and Respect for others as core values.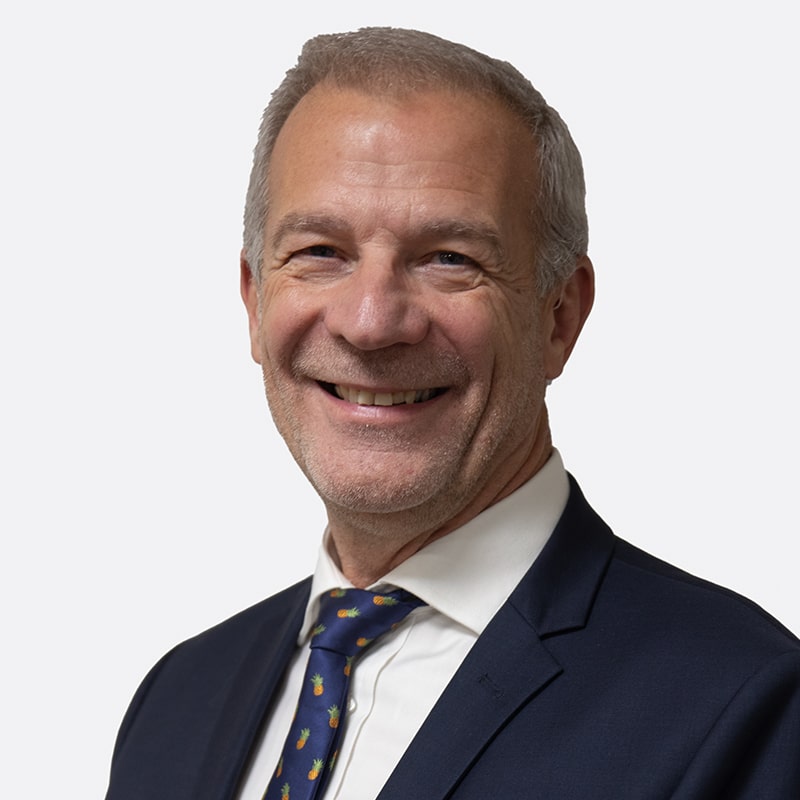 David Smith-Collins , Tutor
David is an inspirational Executive Coach and Leadership Mentor with two decades of experience in people development. He is a Law Graduate (LLB), a Chartered Fellow of the CIPD and he holds an MA in Coaching and Mentoring, a post graduate diploma in Criminology and an MA in Organisational Management and Economics.
David has worked with colleagues at all levels in organisations in sectors including petrochemicals, telecoms, IT, banking and finance, construction, aviation, higher education, ministry, transportation, security, military and customer service. He has a motivational and supportive coaching style.
With more than 30 years in policing, his career has involved strategic planning, performance delivery, security management, risk management and disaster recovery. He is an accomplished strategist. David has extensive experience of operating at a strategic level in public, private and third sector organisations, both in the UK and internationally, bringing a broad spectrum of knowledge, awareness and expertise across a wide range of subjects and disciplines.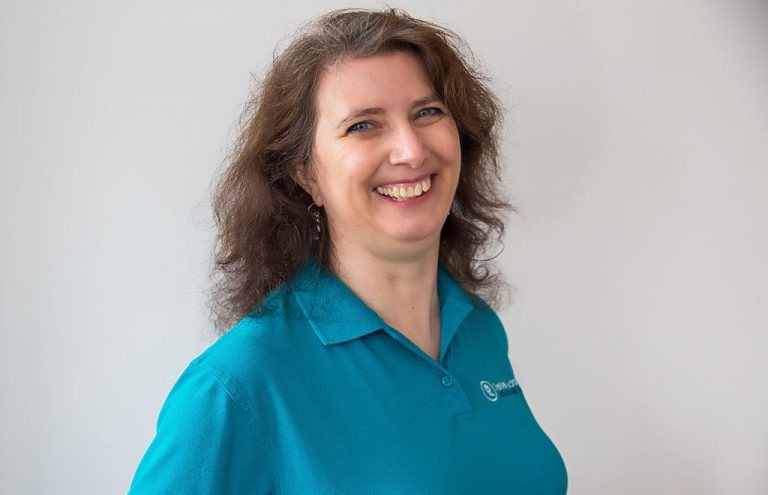 Della Hudson, Tutor
Della has been a chartered accountant for over 30 years, founder of three businesses, mother of two teens, and author of three books. As well as running her own businesses Della has served as Finance Director of multinational organisations liaising with non-financial managers to improve the overall business. She was voted one of Accountancy Age's 'Top Women in Finance' and one of Tide Bank's '20 entrepreneurs to watch in 2020'.
Della's passion is to demystify the world of accounts and to coach directors and owners to build the business that they first dreamed of with the results that they deserve.
Dominic France Lynch, Tutor
Dominic is a career business development professional. He draws on 30 years' experience working in high-value business-to-business development environments. During this time he has successfully won, negotiated and implemented several multi-million dollar deals. His roles have included new business development, key account management, sales leadership and sales operations director.
In 2001, Dominic moved into commercial skills training. He has successfully sold, designed and delivered commercial skills training across a broad range of markets including IT, telecoms, manufacturing, aerospace and defence, healthcare and professional services.
His value to clients lies in his practical sales experience, which allows him to translate best practice theory into practical solutions that work. His areas of expertise include sales process consultative sales, negotiation, bid management, strategic sales and key account management.
Dominic's strength as a facilitator lies in his ability to relate to an audience. Through personal experience, he understands the complexity of large deals and how challenging it can be to both win and negotiate a successful outcome. He has worked extensively in Europe, USA and Asia – delivering training, facilitating senior team events, coaching and speaking at seminars.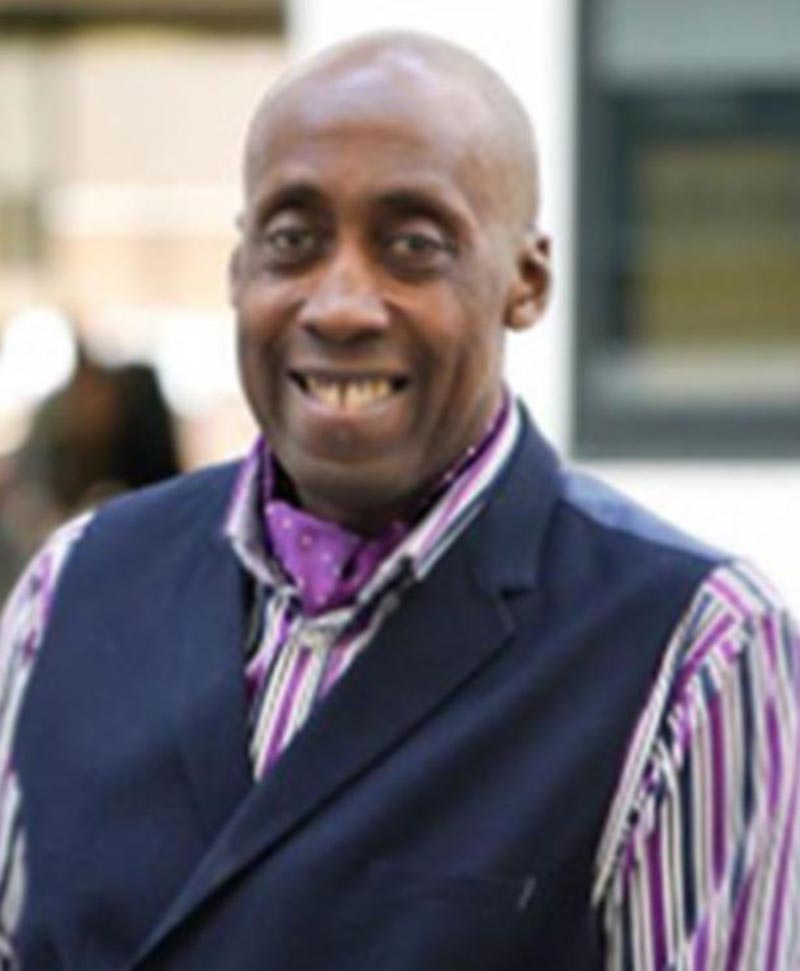 Fitzroy Andrew, Tutor
With a passion for learning; high standards; committed to social causes; grounded humility; an unerring instinct for developing potential. These qualities are amongst the hallmarks of Fitzroy's 40-year career, and they continue to drive him as he develops his portfolio of work with individuals and enterprises.

He knows what it is to climb the career ladder. An HR Director at 29, a charity CEO by his mid-thirties, author of an award-winning research report, and a leader at executive and non-executive levels of SMEs and social enterprises over the last twenty years. Fitzroy has accumulated a wealth of knowledge in strategy, leadership development, coaching and mentoring.

A gifted communicator, Fitzroy is turning his talents to focus in two key areas. The first is to work with individuals to make career and life success meaningful through strengthening and expressing what he calls their 'Achievement Mindset'. This will be delivered through a tailored support package of coaching and self-presentation, and is equally relevant to employed and self-employed professionals.

The second arises out of his experience as a child of the Windrush generation, and is about helping corporate enterprises get the best from inclusive leadership. Teams in today's workplace need to know how to maximise the contribution and effort from everyone; this places a premium on relationships. The most successful teams are the most inclusive teams, and Fitzroy is highly skilled at working with groups to help them unlock high performance through inclusion.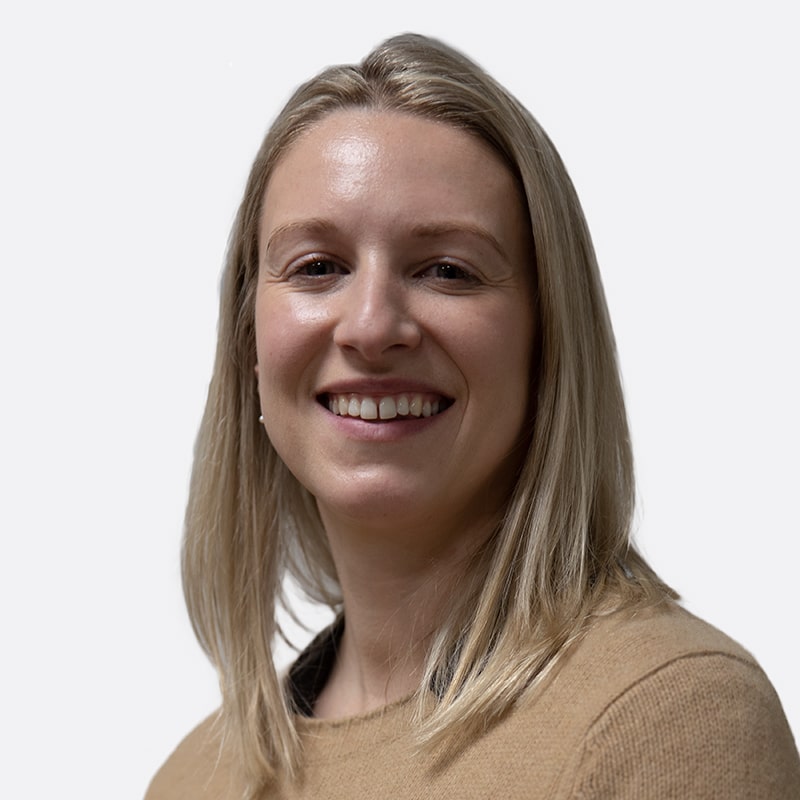 Hannah March, Tutor
Hannah is an experienced Marketing Strategist, specialising in helping business leaders boost company performance by identifying what customers want and care about, aligning products and services to deliver that value and then positioning the value propositions so that customers are drawn in.
Hannah has experience across the board working in both products and services, client and agency side and for multinational corporations and SMEs. She has held roles in London and Sydney and worked with many multidisciplinary and geographically dispersed teams.
Hannah has worked for the world's largest exhibition company, with leading luxury brands, for a prestigious design agency, and within the manufacturing field.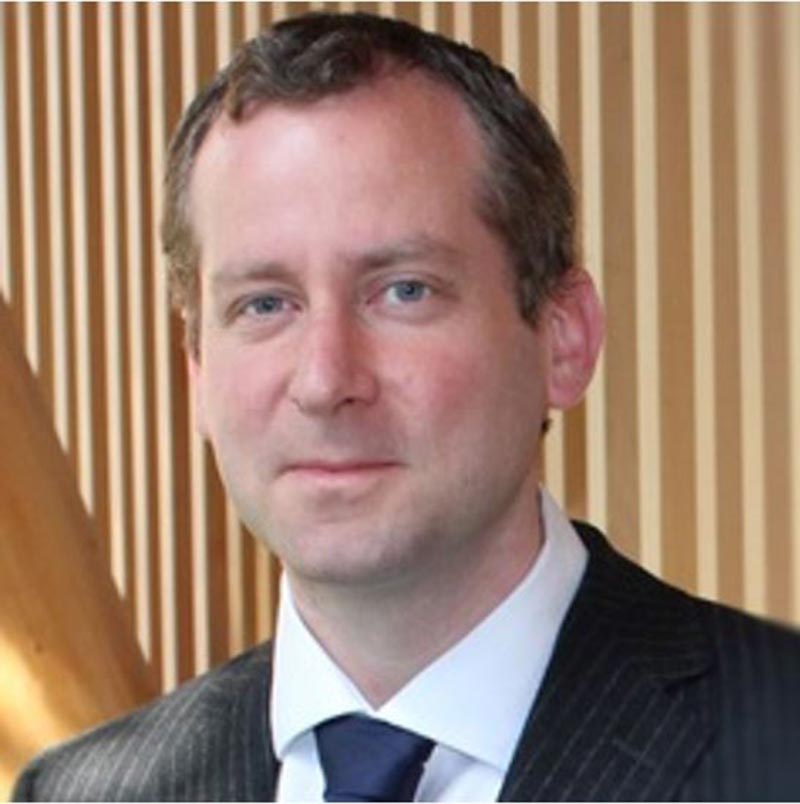 James Fowler, Tutor
Dr James Fowler is a lecturer in strategy and the Deputy MBA Director at Essex University's Business School. He was formerly a regular Officer in the Armed Forces where his appointments included running the language wing of the Defence College of Intelligence and Security and advising the Royal Engineers' training and development team. In his academic career James has published a series of books and journal articles in the field of business and management history. Alongside his academic work he is also frequently in contact with business via consultancy and executive education. In those capacities he has advised and worked with Brusov University, the TALE - Haven Gateway Partnership, Transport for London and the c2c rail franchise.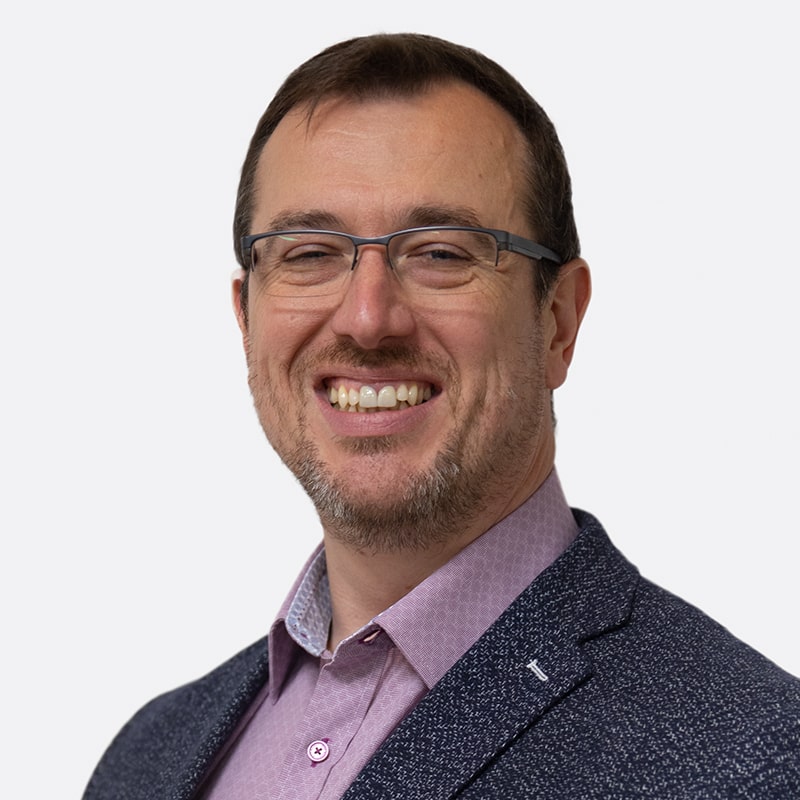 James Willerton, Tutor
With more than 10 years of business consulting and professional service experience, James has developed a well-rounded and practical perspective on strategic development and human capital development at all levels and cross-industries both nationally and internationally. With a focus on innovation in strategy development, James is a certified 'exceptional trainer'. He has a diverse background in business management, innovation, strategy development, organisational development, recruitment and operations.
During his role in recruitment, James applied advanced psychometric techniques and personally assessed over 1,000 candidates for client's businesses, as well as his own. Combined with coaching, this has given him an advanced experience of dealing with the human psyche and obtaining optimal results for human capital and organisational development.
James has a very approachable manner, with valuable real-world experience as an employer and a senior consultant to a wide-range of industries and organisations.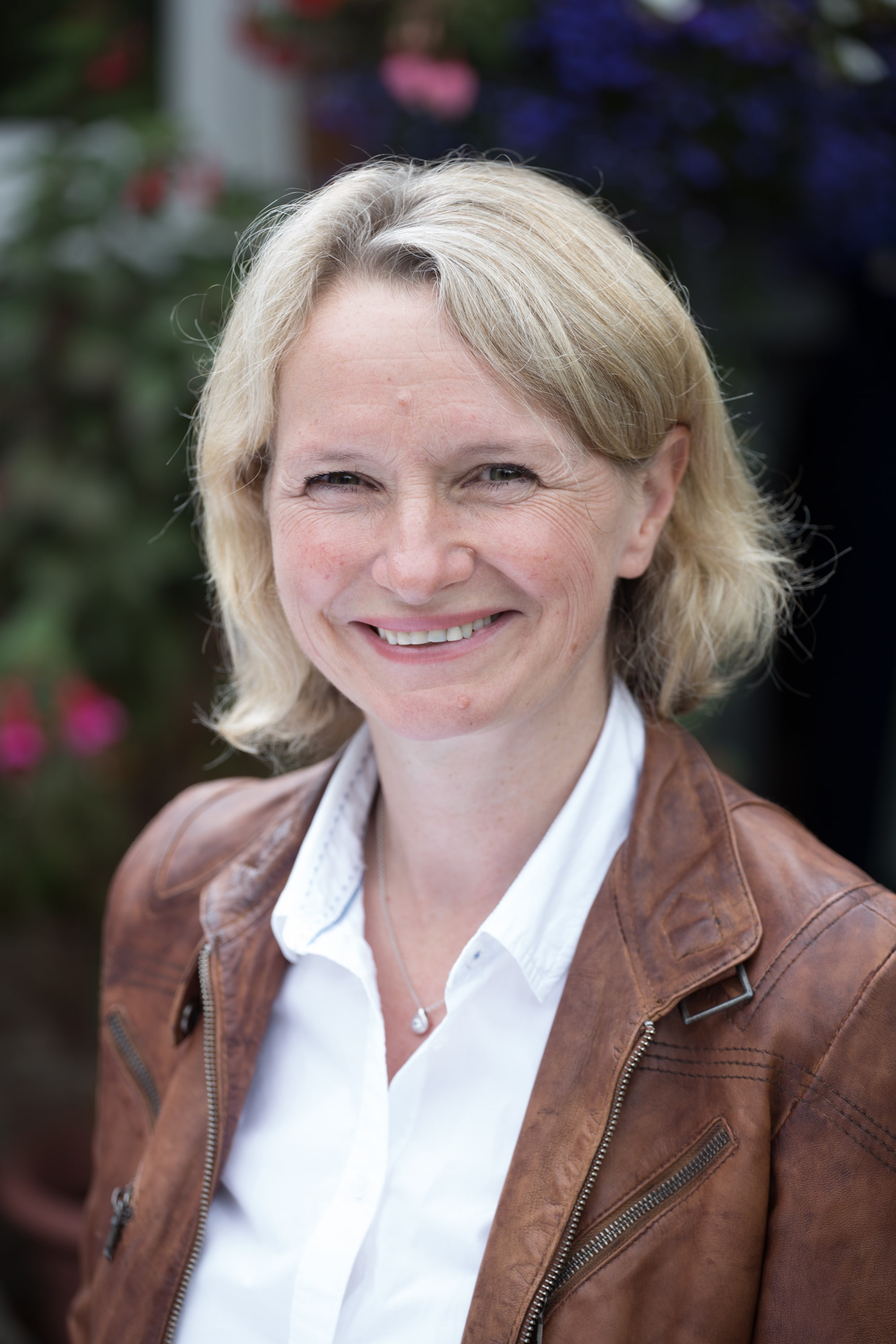 Janet Grant, Tutor
Janet is a leadership, resilience and business coach. After qualifying as a Chartered Accountant with Ernst & Young she worked in senior management and finance director roles for recognised retailers such as WH Smiths and Littlewoods. She then followed her passion for developing people by becoming a leadership development trainer, currently specialising in wellbeing and resilience with a wide range of companies including BAE Systems, Pets at Home, Janssen Pharmaceutical, SME's and Charities. She also delivers a wide range of finance programmes from introductory sessions up to Directors Development, together with individual finance business coaching.
Janet enjoys using her finance, business and personal leadership experience, combined with her coaching and training skills, to enable people and teams develop the skills, behaviours and culture they desire.
Janet works with not-for-profit organisations, currently as a Governor for the Trafford College Group, a Trustee & Treasurer for Home-Start Trafford, Salford & Wigan plus a business mentor with the Manchester Business Growth Hub.
Janet is an accredited practitioner for the Kirros RQi resilience programme plus trained in the Drake P3 behavioural profiling system. She is a member of the Association of Coaching (AOC), the Institute of Leadership & Management (ILM) and the Institute of Chartered Accountants (ICAEW).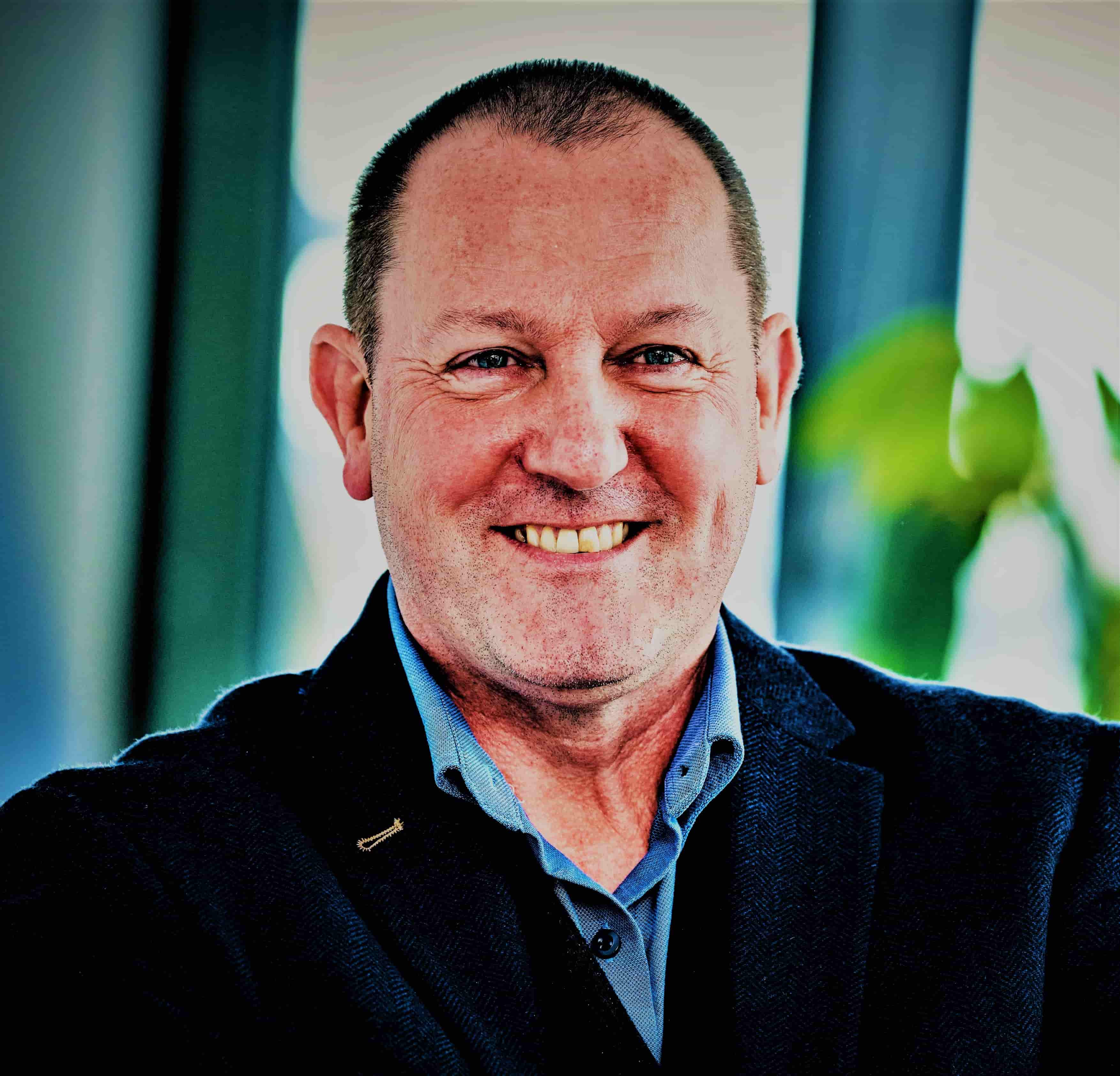 Jeremy Earnshaw, Tutor
Jeremy Earnshaw is a current portfolio Chief Financial Officer and a Fellow of the Institute of Chartered Accountants in England & Wales. Jeremy has been operating at main board C-Suite Chief Financial Officer level for over 25 years to date, having been one of the youngest PLC CFO's at age 29, leading a full IPO listing on the London Stock Exchange.
Working across multiple sectors including housing, healthcare, pharmaceuticals, printing, retail marketing, and online E-commerce, Jeremy is highly experienced on all main board and CFO matters, with specialisms in funding, M & A, stakeholder communication and value creation. With international experience in Europe, North America and Asia, Jeremy's roles have always encompassed a wide range of responsibilities, including legal, governance, risk, financial PR and procurement.
Using the vast experience gained in both growth markets and challenging downturns, Jeremy is also now a​n Institute of Leadership & Management-qualified and trained ​Executive ​Coach & Mentor with his own practice, and currently undertaking a part-time Postgraduate Masters Degree in Coaching & Mentoring at Newcastle University.
Jeremy is also helping other companies with his experience by adding NED roles to his portfolio​. He currently serves as Chair of Audit & Risk on the Board​s of Optoma, a €245m Revenue global leader in the production and distribution of Visual Display ​Products ​& Solutions​, and One Heritage Group PLC, a fully-listed Property Development business. Additionally, he is a NED at Leeds & Yorkshire Housing Association, plus ​an early-stage technology-led business.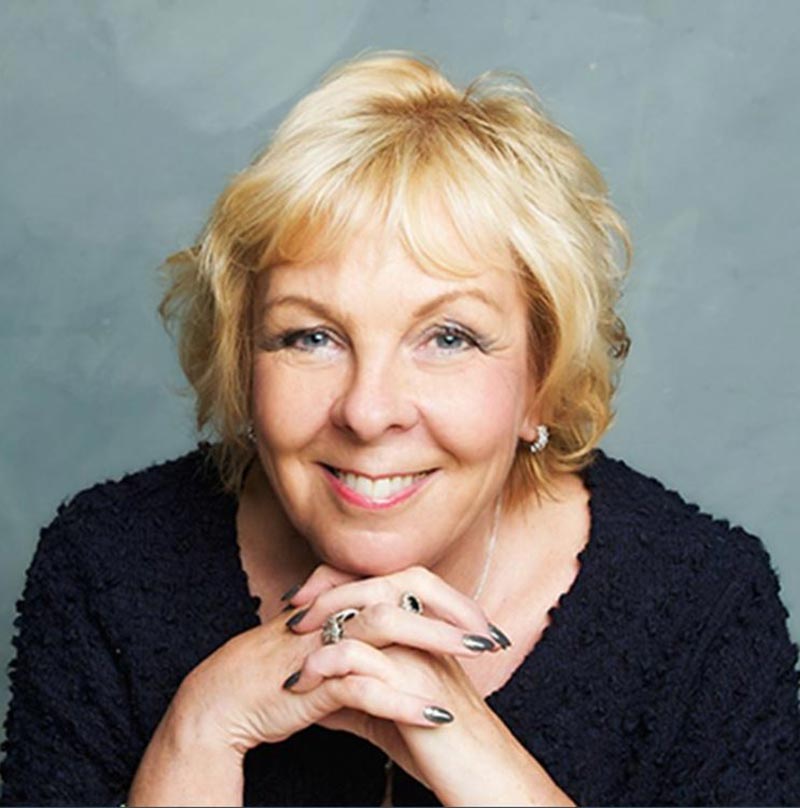 Jo Haigh, Tutor
Winner of The Sunday Times NED of the Year award in association with Peel Hunt.

Non-Executive Director and Chair for a number of prestigious companies.

Winner of Acquisition International M&A Awards - Most Innovative UK Deal Negotiator 2016 and The AI One to Watch in Corporate Finance.

Winner of Non-Exec Director of the Year IoD Yorkshire & North East Awards.

Winner of the CBI First Women in Business Services Award.

Shortlisted for Inspiring Leader of the Year Forward Ladies and SME Business of the Year with Forward Ladies.

Best-selling author of seven books, including An Entrepreneurs Guide to Starting a New Business.

Since 1989, Jo has bought and sold over 400 companies, specialising in owner managed companies.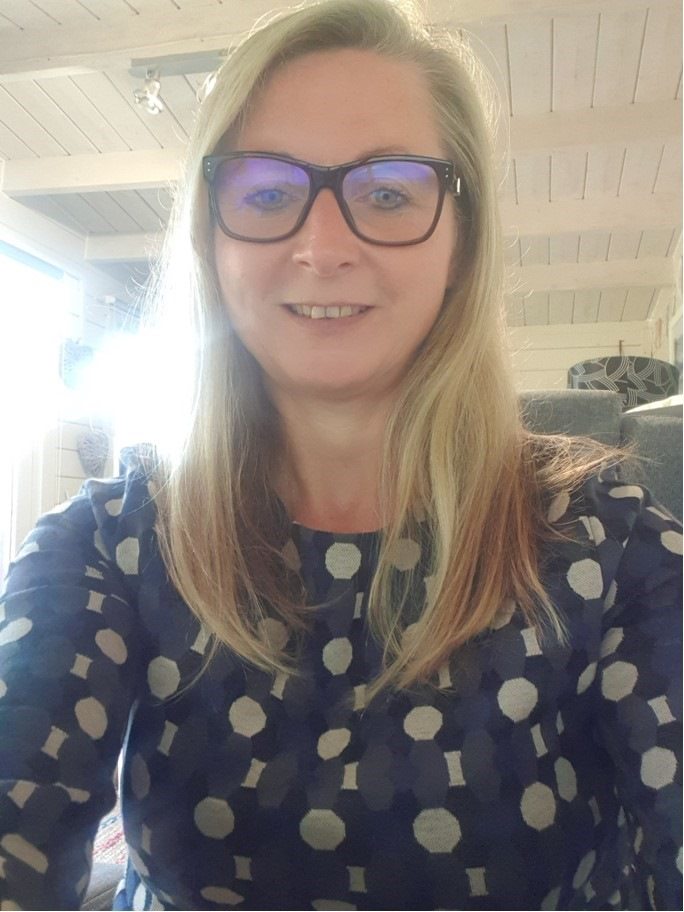 Joanna Frith-Williams, Tutor
Joanna's background is in Further and Higher Education, initially as a lecturer and manager but for the past 10 years, as an Executive Leader. She has a passion for teaching and learning, the power of education to fundamentally change lives and social justice. She is expert in Professional Development, External Partnerships. Curriculum, Quality, Equality and Diversity, Safeguarding and the Learner Experience. Joanna's research interests have included policy enactment, the role of consultants in impactful change management and coaching/mentoring for highly preforming organisations. Joanna has successfully run her own consultancy for a number of years.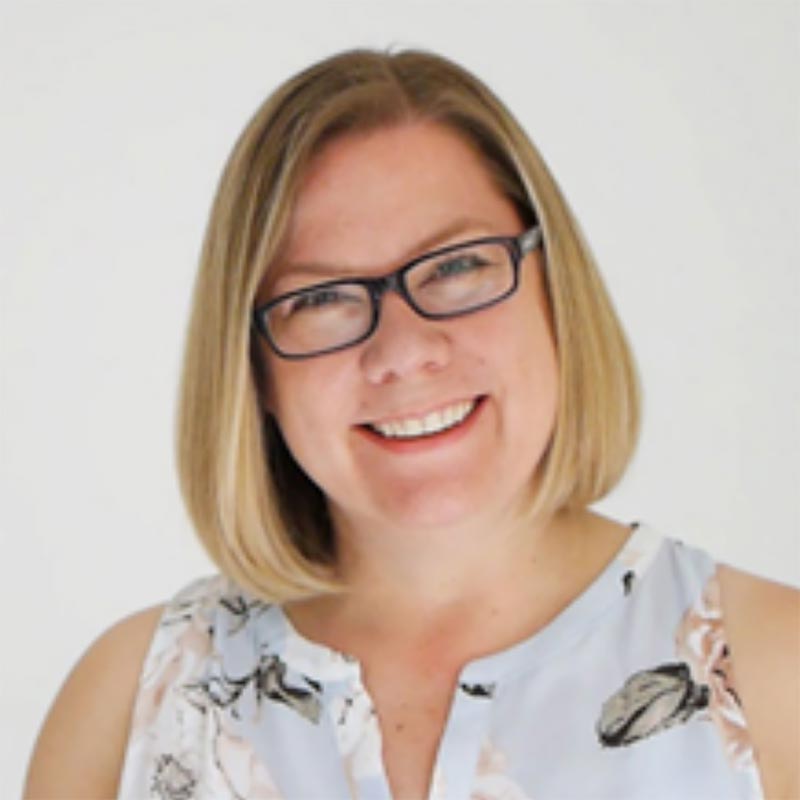 Julie Hall, Tutor
Julie Hall is a digital leadership and marketing consultant with over almost two decades of experience.

She is an experienced trainer in marketing, digital leadership and transformation and has worked with the Ministry of Justice, Barclays Bank, The Careers & Enterprise Company and Google.

She has trained and consulted with hundreds of organisations and individuals to support them with their digital projects. She is the Managing Director of Springmedia, a digital agency based in Surrey and The School of Marketing which mentors and supports businesses large and small with their Digital Marketing initiatives.

Julie believes that digital leadership is not just about technology, it is about working with your people, creating the right culture and developing mindsets across teams and people. It is collaborative, creative and about building capability during a time of uncertainty and change.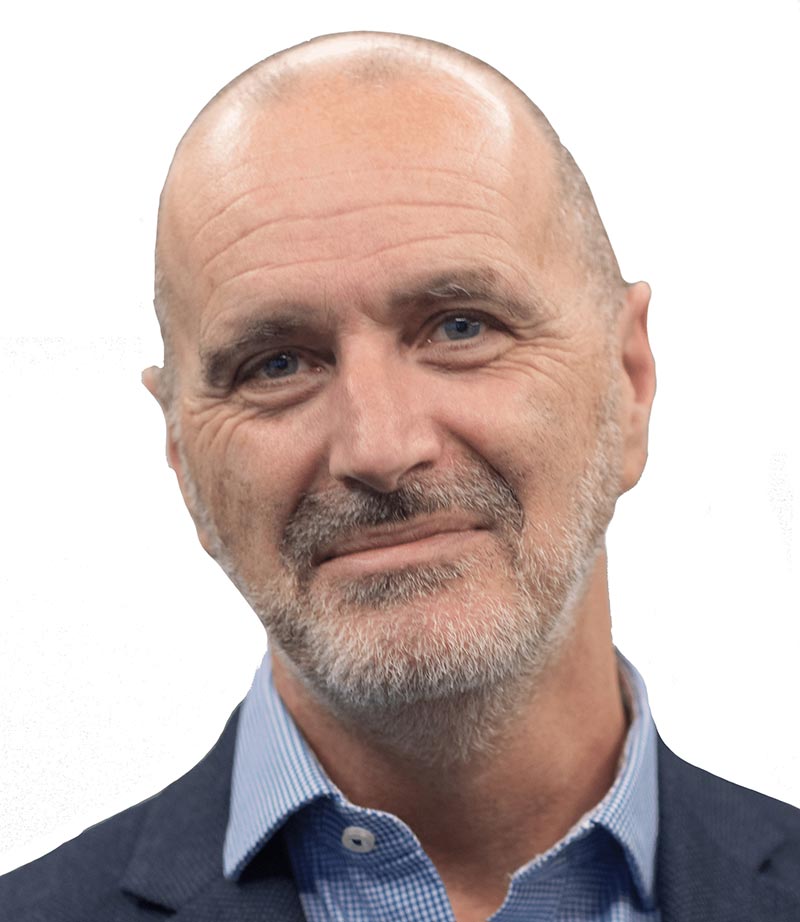 Justin Collinge, Tutor
Justin runs an award-winning training consultancy based in South Devon. He's had a varied journey up to now, having been a school teacher (12 yrs), full-time pastor of a church (10 yrs), Crew Commander in the fire brigade (15 yrs) & business leader (15 yrs). He is the author of two books & has started 4 businesses, with the last one bought just recently by EY. His consultancy is focused on Leadership Development & Culture change. He's partnered with businesses across several sectors, including media (e.g. Sky, The Discovery Channel), hospitality & entertainment (e.g. Wagamama, Merlin Entertainments), retail (e.g. The White Company, Harrods), & energy (e.g. nPower, EDF Energy).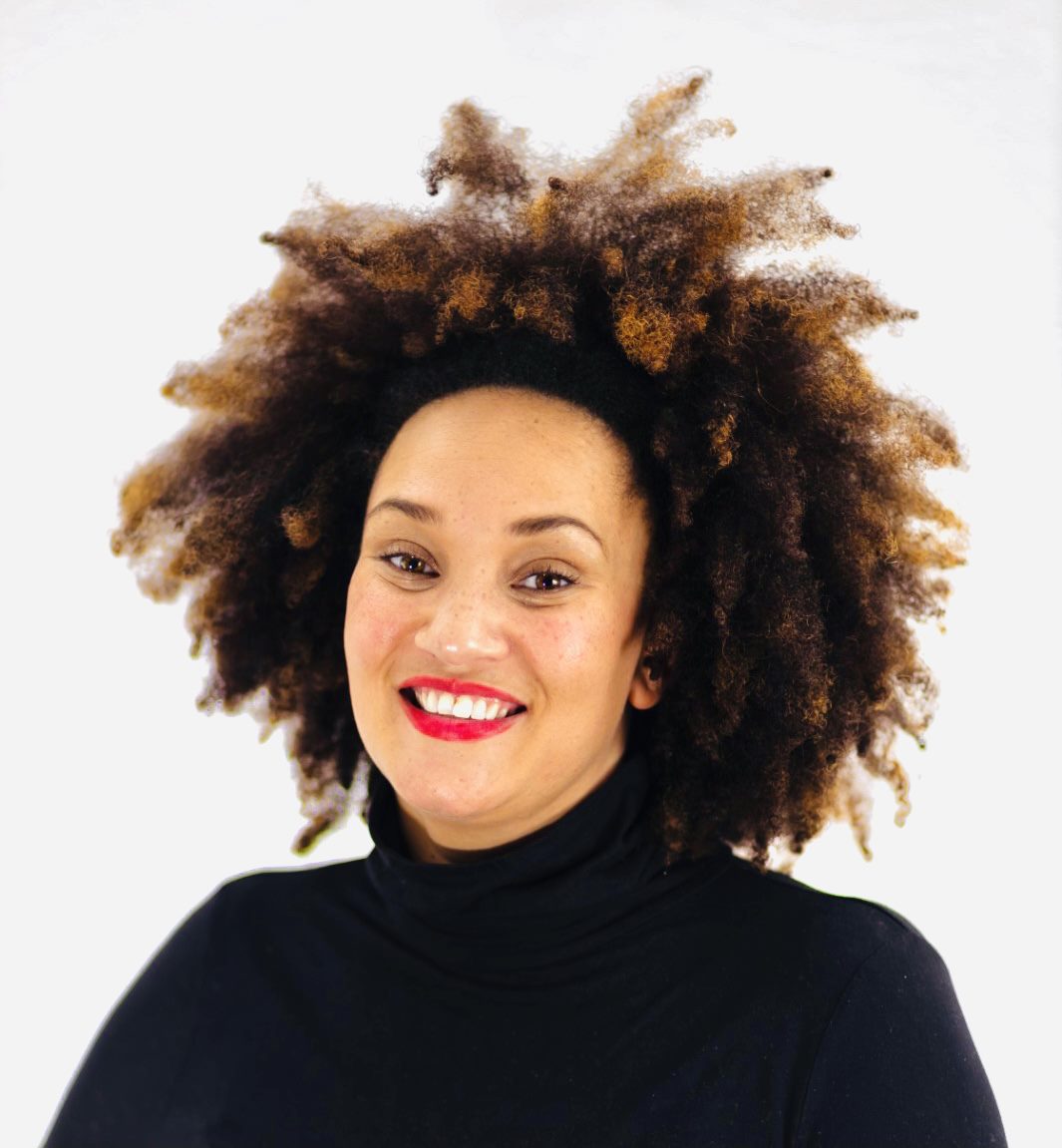 Katie Donovan-Adekanmbi, Tutor
With fifteen years' experience in Building Sustainable Communities, delivered with a unique intersection of professional, personal, and academic knowledge in Diversity, Inclusion, Cohesion and Equality (DICE®).
I like people in all their magnificent difference. I thrive off finding the solutions in the challenges these differences present, for both the individual and the system. A Woman of Dual Heritage, I am continually navigating my Black & White world. I have dedicated my academic journey to Social Psychology and my career to Building Cohesive Communities.
I deliver training, development, and consultation in DICE®; a continual, interconnected process designed to provide the skills, tools and 'know how' to embed DICE® in personal and professional practice.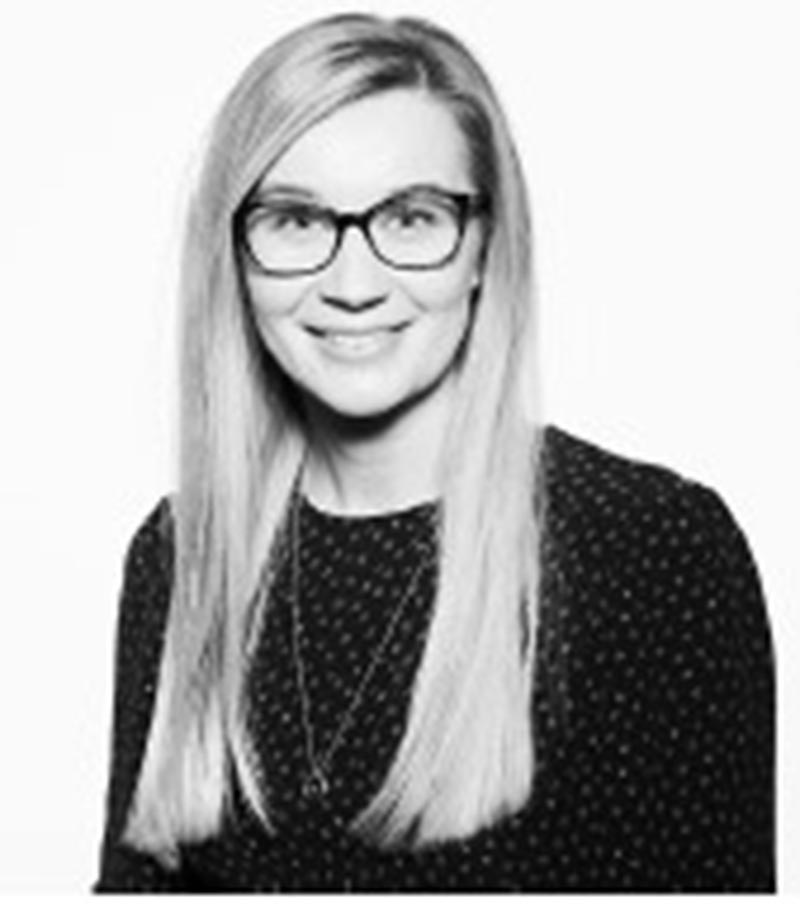 Kelly Beaumont, Tutor
Kelly has coached for over 10 years and has continuously supported women in the workplace, whilst developing her own career as a senior leader within financial services. Following the birth of her daughter 3 years ago, Kelly made the decision to specialise in women's health to better understand how hormones work.
Since qualifying, Kelly has worked with a vast range of individuals and businesses to raise awareness on women's health to inform and empower women and those who support women – enabling them to thrive both personally and professionally.
Kelly's informative webinars have received comments such as "I've learned more in the last 40 minutes than I have done in all the consultations with my doctor". With her programmes described as "life-changing".
Whilst Kelly never provides medical advice – all her work is underpinned by the most recent and up-to-date scientific evidence to ensure learners walk away with practical knowledge and information as well as guidance for implementation in the workplace.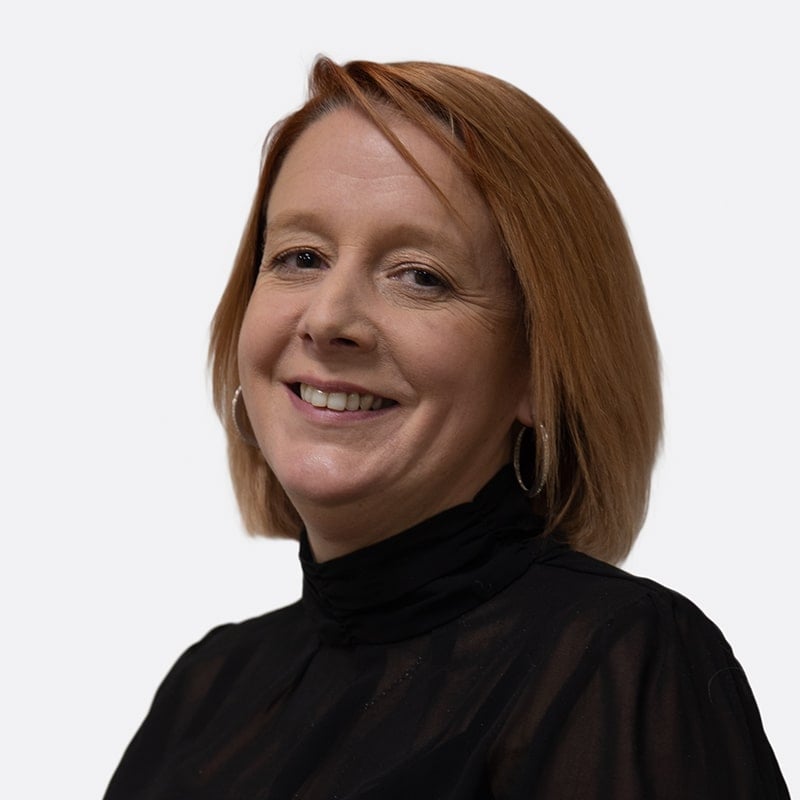 Kerry Robinson, Tutor
Kerry describes herself as a hybrid professional working on the intersection of cultural development, improvement science and positive performance delivery. Kerry has a strategic focus, emphasising strategy into action through operational delivery.
 Kerry's career has spanned equally the private sector and NHS, having worked in logistics, food manufacturing, telecommunications and oil research across a range of technical disciplines.  Kerry is a chartered management accountant, green belt six sigma improvement trained, Kings Fund Top Management Programme Alumni.  
For 13 years Kerry was employed in the NHS, six years as a Board Director, also Senior Responsible Officer for MSK care in a forming integrated care system.  Kerry's portfolio has spanned strategy, organisational development, quality improvement, research, project management.
Kerry now has a portfolio career being both a practitioner and a trainer in her mix of consultancy and training work ensuring she stays up to date with current theory, context and practice. Kerry is also a sessional lecturer teaching improvement science and organisational development at Masters level for several universities.
Kerry has a strong belief in bringing training to life through practice to embed in the grain of their organisations.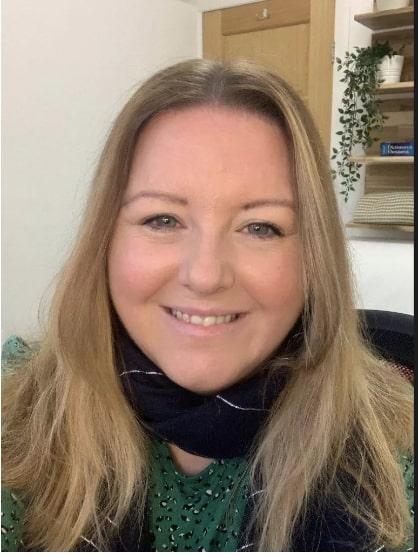 Kim Rutherford, Tutor
Kim Rutherford is a Psychotherapist, Author, Leadership Consultant, Life Coach, Founder of the unique 8Wise™ Method and host of the Live The 8 Wise Way podcast. She is a mental wellness specialist.
With over 30 years' experience of mental health and psychological wellbeing, both personally and professionally, and also a 15 year international career in people development as a senior manager, Kim is very passionate about supporting others to develop a healthier, happier mind, and a clear focus in their life through practical tangible methods.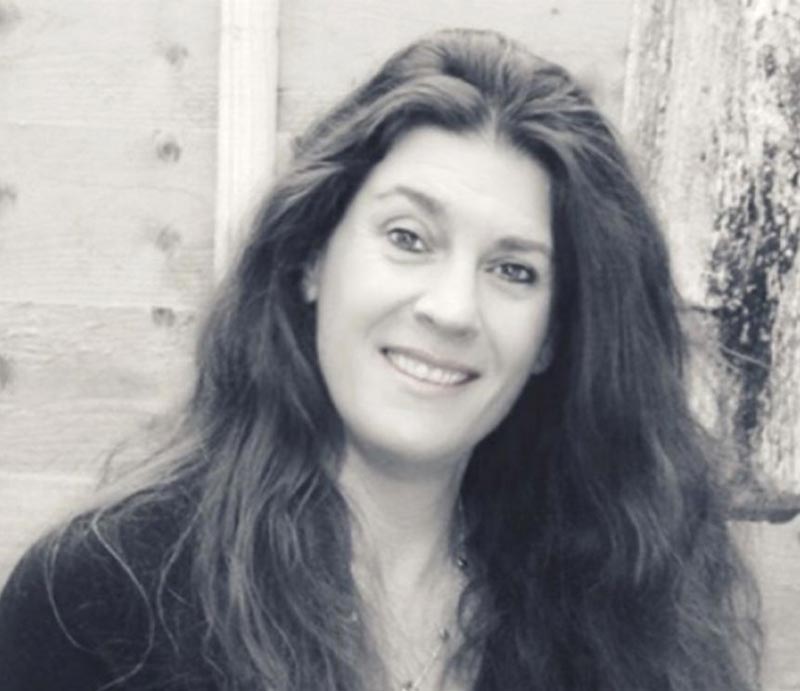 Laura Burton, Tutor
From her background as a Business psychologist, leadership development facilitator and consultant and post-graduate supervisor at university, Laura's interests are firmly rooted in leadership, learning and the empowerment of others.
With an extensive Corporate and independent career, she's retained a whole host of clients within the public and private sector with international experience.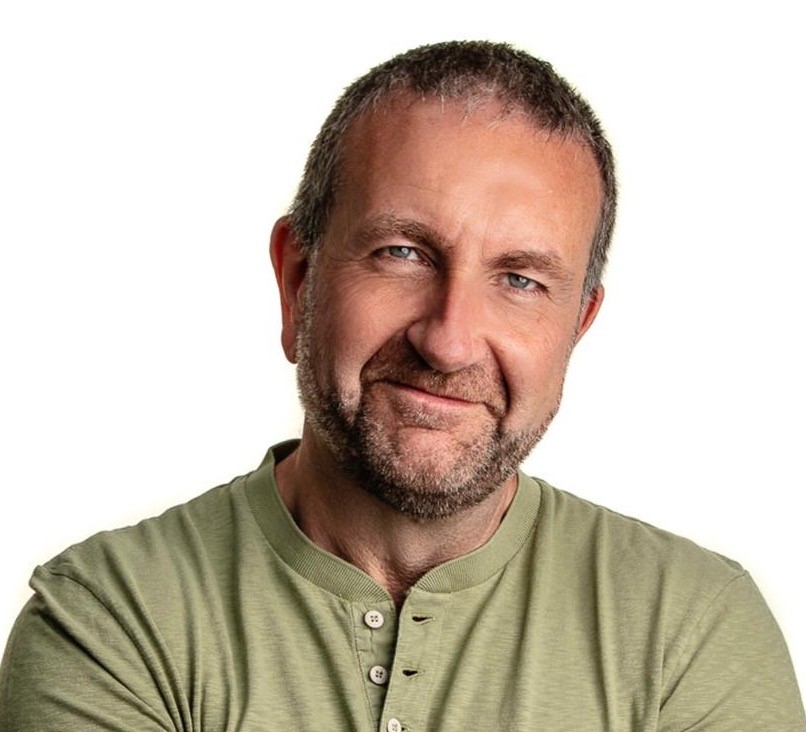 Liam Moran, Tutor
Liam is a highly experienced and versatile Learning and Development consultant, trainer and coach. He brings over 25 years multi-industry expertise, both as a leader and manager himself and subsequently as a developer and deliverer of effective blended learning programs for all levels, including C-suite. Liam brings credibility and gravitas to the learning process, building excellent rapport and productive relationships. He is also an experienced interim manager and speaker at conferences and seminars.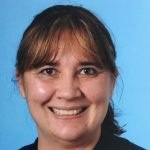 Lizana Oberholzer, Tutor
Dr. Lizana Oberholzer is a senior lecturer in teacher education and programme lead for the University of Wolverhampton's International MA in Education, as well as the Early Careers Framework and National Professional Qualifications for school leaders. She is passionate about teacher development and is the BERA special interest group convenor for Teacher Education in England. In addition, she supports the BELMAS Research Interest Group for governing and governance as a convenor. Lizana is a BAMEed Trustee, and supports WomenEd  as a regional lead. She is actively involved in IPDA, and is currently the IPDA England Chair.  She is the Vice Chair for UCET's CPD forum, and Chairs the APPG SIG for Teacher Development.  In addition, she acts as SIG Convenor for the BERA Teacher Education and Development Special Interest Group, and Research Interest Group for Governance and Governing at BELMAS. She is also a Founding Fellow of the Chartered College of Teaching, Chartered Management Institute Fellow, CollectivEd Fellow and IPDA Fellow.  Lizana is a proud trustee of a Multi Academy Trust, and is a committed educator, striving to provide learners and leaders in education with learning opportunities and life-chances.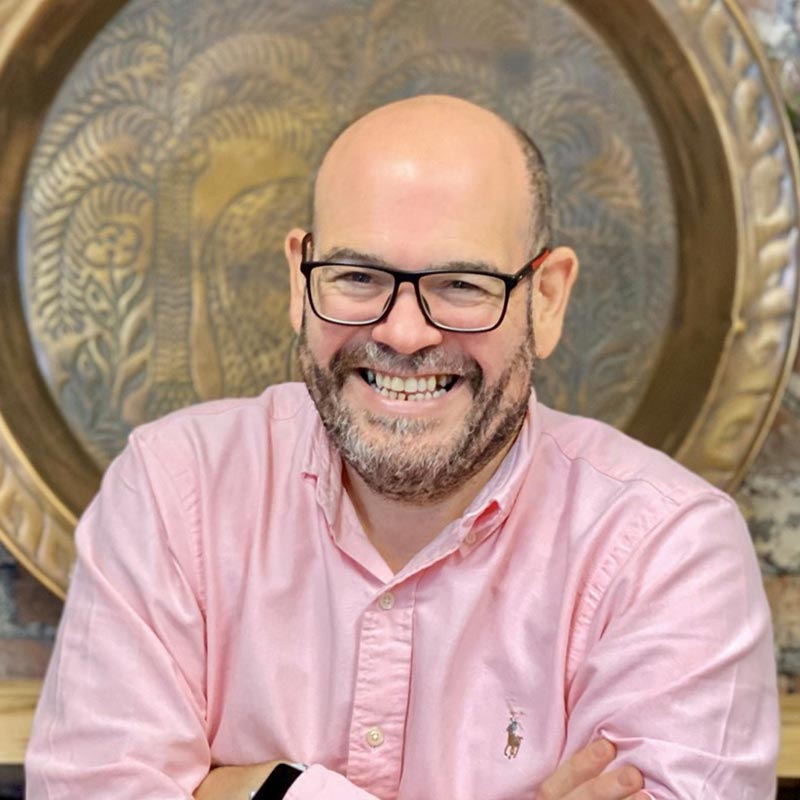 Matt Eld, Tutor
Matt is an expert in marketing strategy and business transformation. He is a senior leader with over 25 years' experience of improving and growing businesses, gained from a variety of senior management roles. Matt has held MD and Director posts in a FTSE 250 organisation, Marketing and Communications agency and as a business owner. A CIM Marketer by background, Matt has amassed a wealth of commercial transformation and marketing communications experience. He is an accomplished communicator and is skilled at operating at all levels of the organisation, analyzing and quickly establishing business challenges and developing sustainable solutions. He has strong influencing and negotiation skills and can drive transformation change to success with authority and a clear vision. His broad range of experience covers multiple disciplines including marketing, communications and crisis management, commercial development, change management, organisational development, IT & technology deployment, project management and business improvement.
Matt is a director level project and transformation professional with demonstrated ability to create and translate strategy into measured operational performance improvement. He has extensive experience in marketing, customer acquisition, project management, organisational redesign and commercialization, which he has gained across direct and agency environments in Higher and Further Education, Media & Publishing and Local Government sectors. He is an accomplished leader and influencer from the boardroom to front line teams across multiple location.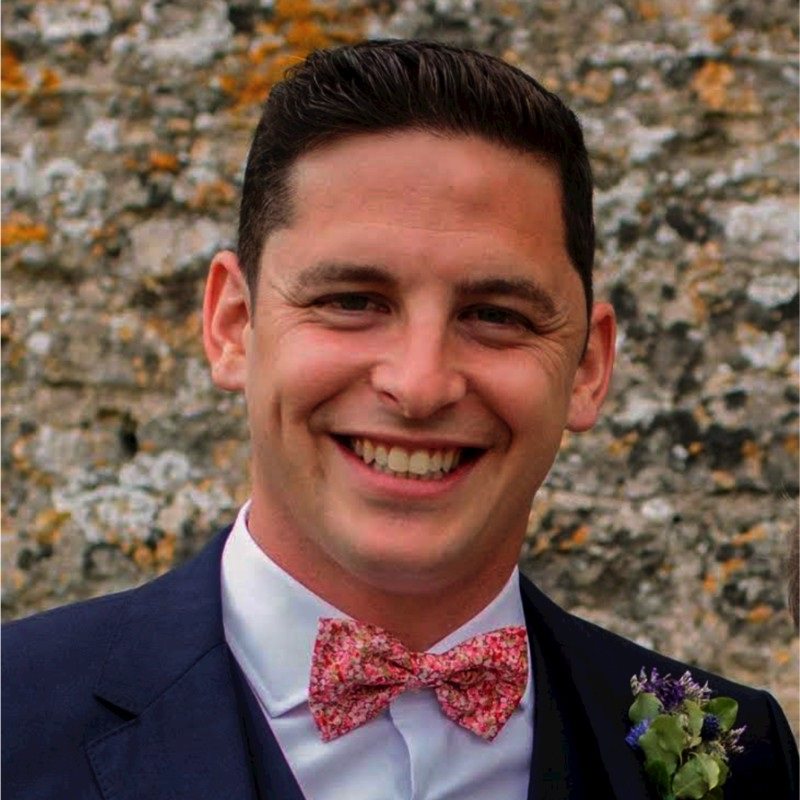 Matt Silver, Tutor
Matt started working in mainstream education in 2009 after 25 years with a Special Educational Needs and Disability (SEND) charity. He has been a CEO of SEND group, a headteacher of an outstanding special school and has lectured internationally. Matt created Meaningful Mastery, a project-based learning curriculum for the 21st Century, which is showing incredible results across all aspects of school data. He also lectures on a number of leadership Masters courses and was the Director of the National College of Education's MBA programme. Matt is driven to define best practice in education for sustainability. He draws on the development of the self, stages. and systems, as well as conscious leadership to create that best practice. As the Founder and Director of The Glass House Leadership Lab, Matt's living his passion to unlock the capacity of others in education and to become self-authoring agents of growth.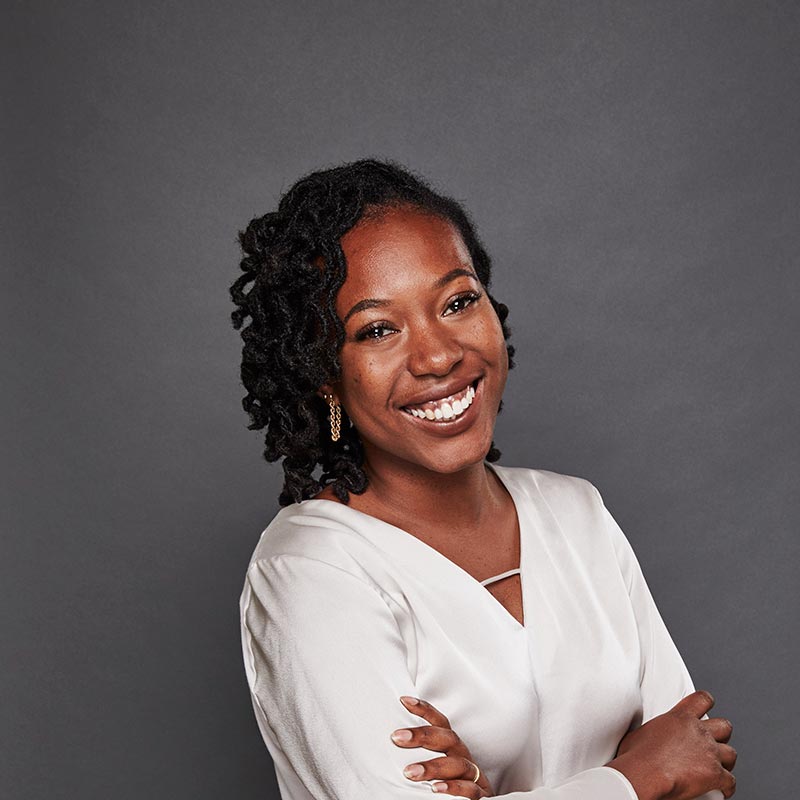 Naomi Buthee, Tutor
Naomi Buthee is an experienced, CIPD qualified people management professional with experience of designing and deploying strategies across multiple sectors. Outside of her corporate experience, she works with various organisations and individuals, providing support and advice on a range of people and strategic issues. Naomi's knowledge, enthusiasm and energy brings her courses to life.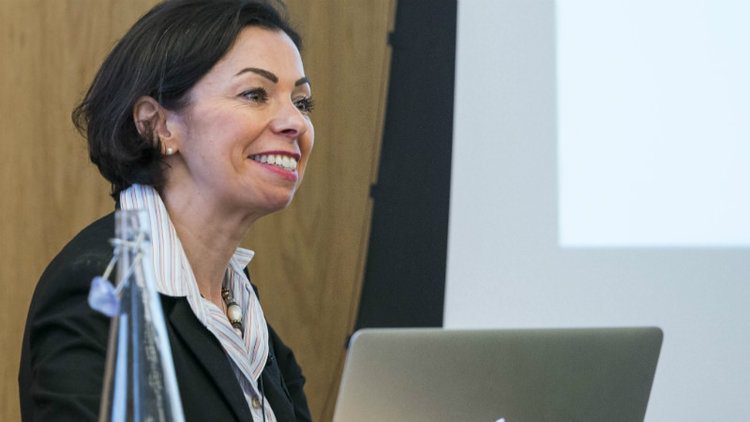 Mel Ross, Tutor
Mel is passionate about helping private, public and third sector organisations humanise transformation. Humanising transformation leads to accelerated success and a safer, happier, and evolving human systems and earth. Pioneering the concept of Humanising Transformation as a standard within all change and transformation
Mel believes that leaders hold to human centred transformation in the first instance and the mindset, behaviours and competencies required to humanise transformation are specific. This is where the centre of Mel's work and mission focus – on supporting leaders, practitioners at the centre of change and organisational systems adopt the mindset that supports humanity centred practices to foster healthy evolving systems.
The journey to this professional mission has been supported through Mel's own practice in the world of change and transformation, and Mel's role as an entrepreneur, executive leader, and mentor-coach. The theme running through Mel's experience of success is how people focus and prioritise our personal and professional development to better support others.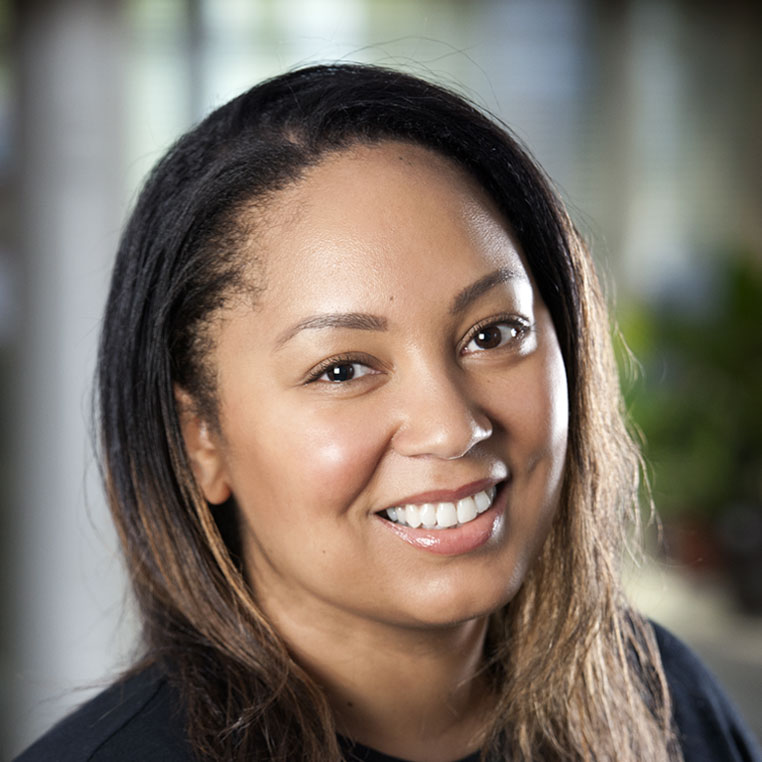 Nebula Norman, Tutor
Nebula Norman is a senior marketer with almost 20 years' experience building and leading marketing teams across industries including retail, FMCG, finance and the public sector. Her expertise covers the breadth of the marketing mix, with a focus on digital marketing and social media. She has a track record of leading organisations through change and successfully translating strategic priorities and business objectives, into compelling campaigns that hit commercial targets.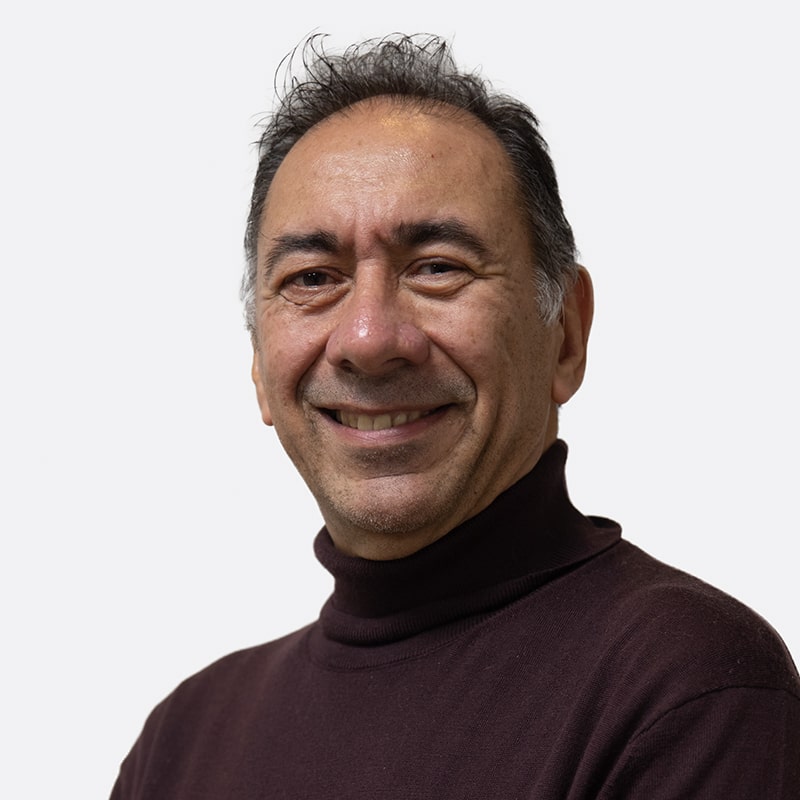 Nick Jerome, Tutor
After working in sales and marketing management in the publishing and consultancy sectors, Nick had an epiphany and discovered coaching.​
He has for several years been an executive coach, and facilitates leadership, management and coaching programmes.​
Nick has an MBA, and a Masters in Coaching from Warwick University. He can also facilitate and coach in French. He's a Fellow of the Royal Society of Arts and a member of the Association for Coaching.​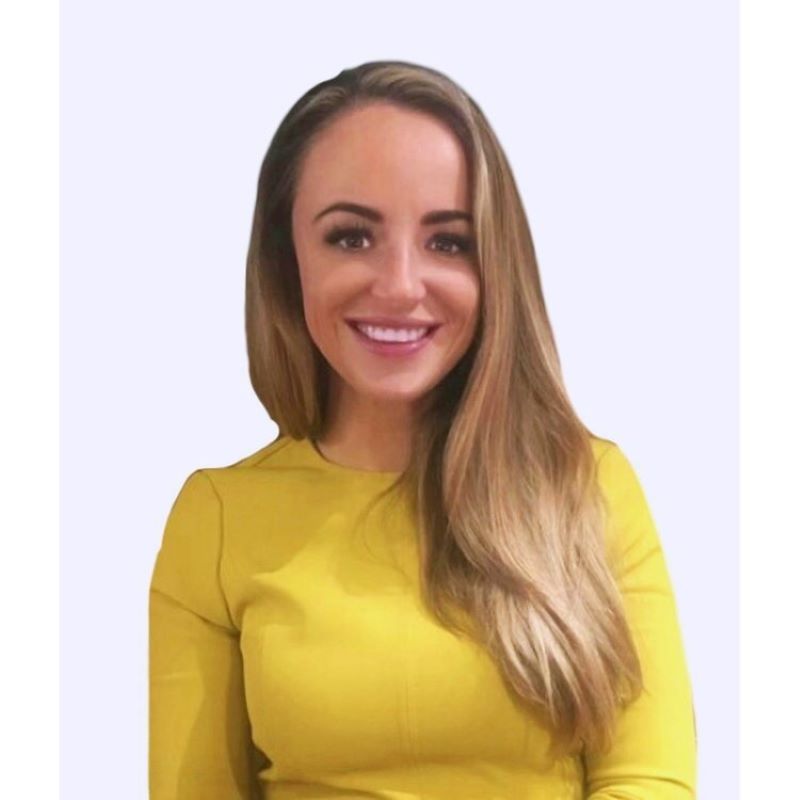 Nicole Ptolomey, Tutor
After supporting executives for over ten years, Nicole created Tailored E.A in 2018 to provide freelance C-Suite support incorporated with project management, process improvement and strategic planning to offer a unique modern take on the traditional Executive Assistant.  At Tailored EA they are passionate about raising individuals up through coaching, training and development. Their vision is for everyone to reach their potential with authenticity and achieve a fulfilling career.

Her background was predominantly in finance which developed from a personal banking management position in retail and later as an office coordinator at an international banks premier tier flagship store. Her life as an assistant began when she became the PA to the Head of Commercial Banking for the West of Scotland and then as PA to the Dep. Head of Corporate Banking for Scotland. From there she moved on as a PA to a board of directors of a Fast Track 200 private business and supported a successful MBO. Her last in-house role was as an executive assistant to a CEO with whom she gained experience of supporting private equity owned businesses'. Since becoming self-employed she has secured contracts within the technology sector with internationally leading I.T & business services firms,  collaborated with local government, gained experience within PMO, enterprise architecture, financial services transformation programmes, training and education activities and investment banking improvement and remediation projects.

She is also an experienced user of G Suite, Lotus Notes, electronic board pack software, Minitab, Power BI and Agile methodology.  She is also adept at evaluating the current situation and offering innovative solutions and business improvements to drive results with creative problem-solving skills. She is Lean Six Sigma and Prince 2 trained and enthusiastic about delivering and supporting projects, and is also a CPD accredited ACEA certified Executive Assistant. ACEA is an international qualification and is endorsed by the Institute of Administrative Management, which is the oldest professional body for administration business management in the U.K.
Patrick Voss, Tutor
Patrick started his career in marketing and strategy roles for global corporations, including PwC and Microsoft. He completed an MSc in Organizational Change and then co-founded a consultancy in 2011 that focused on culture and inclusion within companies of all sizes. Since then, his work has expanded to include planning out approaches to evaluate our impact on the environment, as well as the communities organisations engage with.
With expertise coming from a wide range of seasoned associates, his focus includes working with leadership teams to, understand what ESG, purpose, culture and inclusion mean to them, work through what would feel authentic and then design and deliver programs to capture and analyse data, understand and identify successes, and track/report progress over time.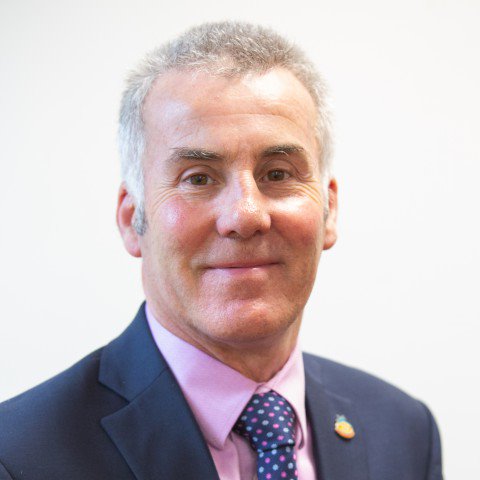 Paul McKie, Tutor
After graduating from Manchester University with a BA in Economics Paul enjoyed a successful commercial career, first in the City as a Futures and Options trader, and then founding and helping to build a number of successful businesses, two of which are still trading today.
After gaining an MBA at Strathclyde Graduate Business School he became part of the team that built 'Reality Group' into one of the UK's leading ecommerce companies before its successful sale to GUS Plc in 2000. Building on his strong interest in innovation and creativity, Paul developed a specialist stand - alone Consultancy Practice specialising in Lateral Thinking, before entering academia in 2010 as a senior lecturer specialising in postgraduate, executive and work-based learning programmes for business students.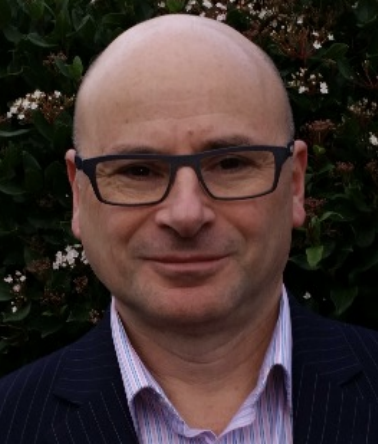 Paul Walhlaus, Tutor
Paul is a Business Transformation consultant with an outstanding record of achievement in supporting strategic business goals through the delivery of effective learning and development, organisation design and change management solutions. He has worked in many countries and across private, public and charity sectors, each time refining his strategies for helping organisations bring about lasting change. To date he has consulted in 60 plus organisations across 20+ sectors.
He works with passion and a co-operate style to ensure that what is delivered clearly benefits clients and becomes a sustainable part of the organisation's DNA. Paul's specialism's are culture change, realising financial benefits / ROI from large-scale change programmes, leadership development, internal consultancy skills and implementing coaching and mentoring schemes. Over the years Paul has designed and delivered an impressive range of experiential and immersive workshops and is widely acknowledged as a leading trainer and facilitator.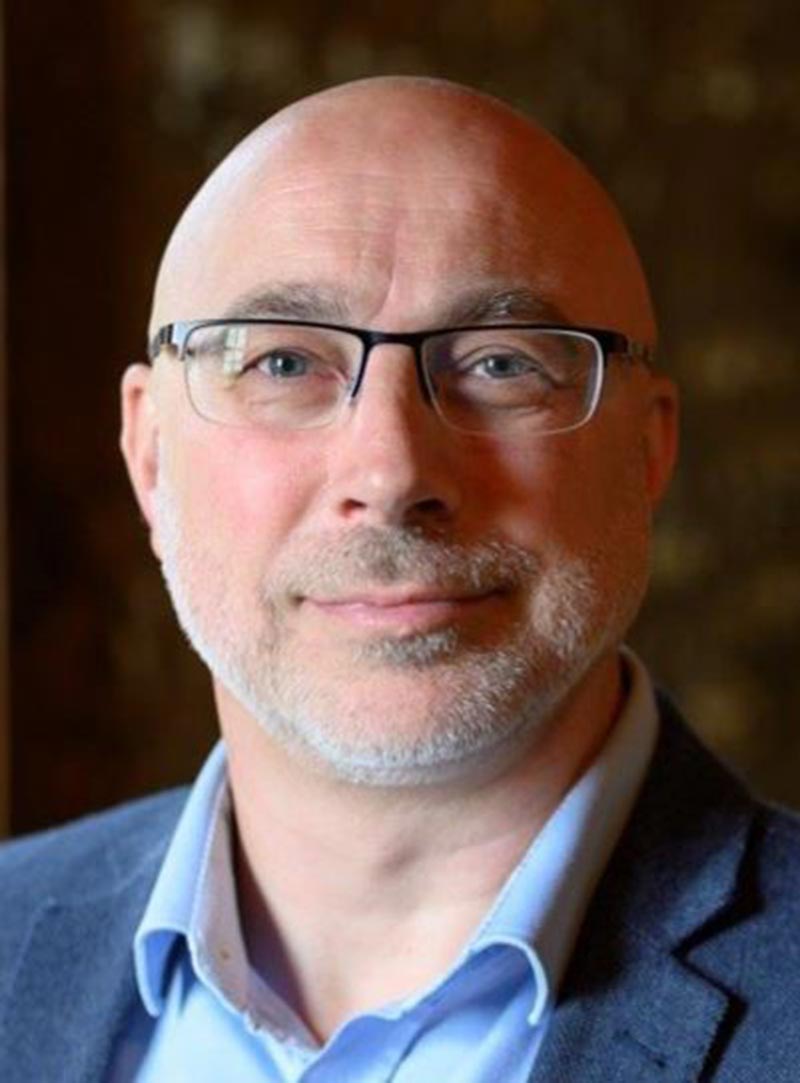 Pierson Stratford , Tutor
Pierson has 15 years' experience as a consultant and facilitator, specialising in leadership, management and coaching. Experienced in the design and delivery of people development, Pierson uses coaching psychology to engage with leaders at all levels, supporting them to; be, have and do more.
Highly experienced in talent development, from managing large graduate programmes to developing directors and senior leaders for global brands at an international level, Pierson adds value by making learning stick, while turning new knowledge into practical skills.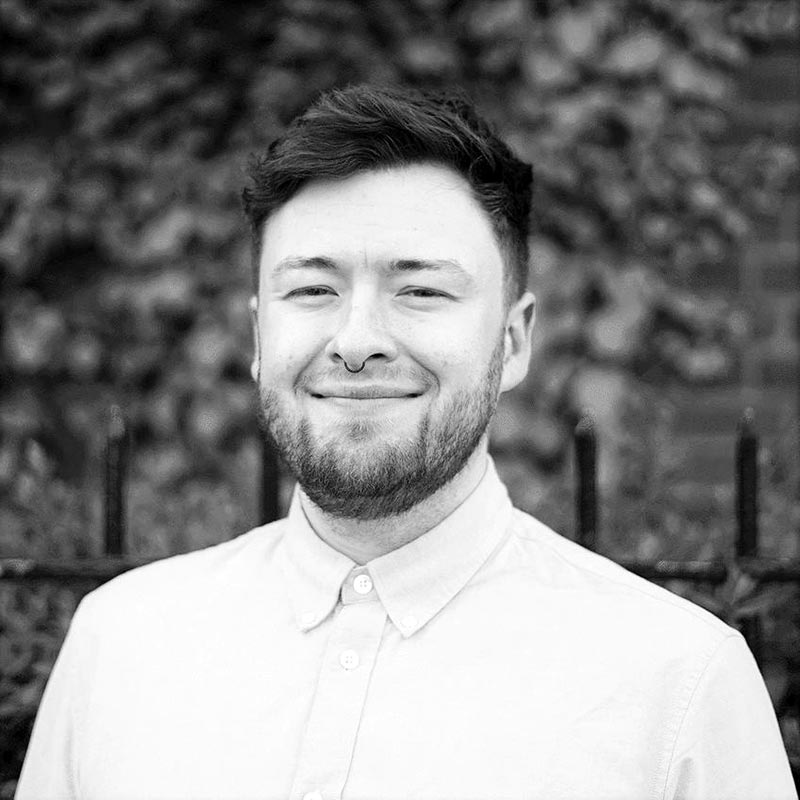 Rian Bailey-Weir, Tutor
Rian is a content marketing specialist with a passion for all things marketing, behaviour change, and empowerment through education.
He has a diverse background in marketing, having worked both in-house and agency-side with clients in various sectors like retail, construction, healthcare, education, and property over the last 10+ years.
Most notably, Rian has delivered successful strategic activity for clients such as Liverpool John Moores University, Liverpool Freeport, Peel: Wirral Waters, and Transport for the North to name a few.
Rian is a successful business leader and networker, having set up Liverpool-based content marketing agency A&B Marketing in 2020. Rian now leads a small team to deliver engaging marketing campaigns that are focused on collaborative, ROI-
Having delivered training to hundreds of delegates, Rian utilises his unique approach to marketing and education to guide delegates through each stage of the learning process at a pace that is comfortable and engaging.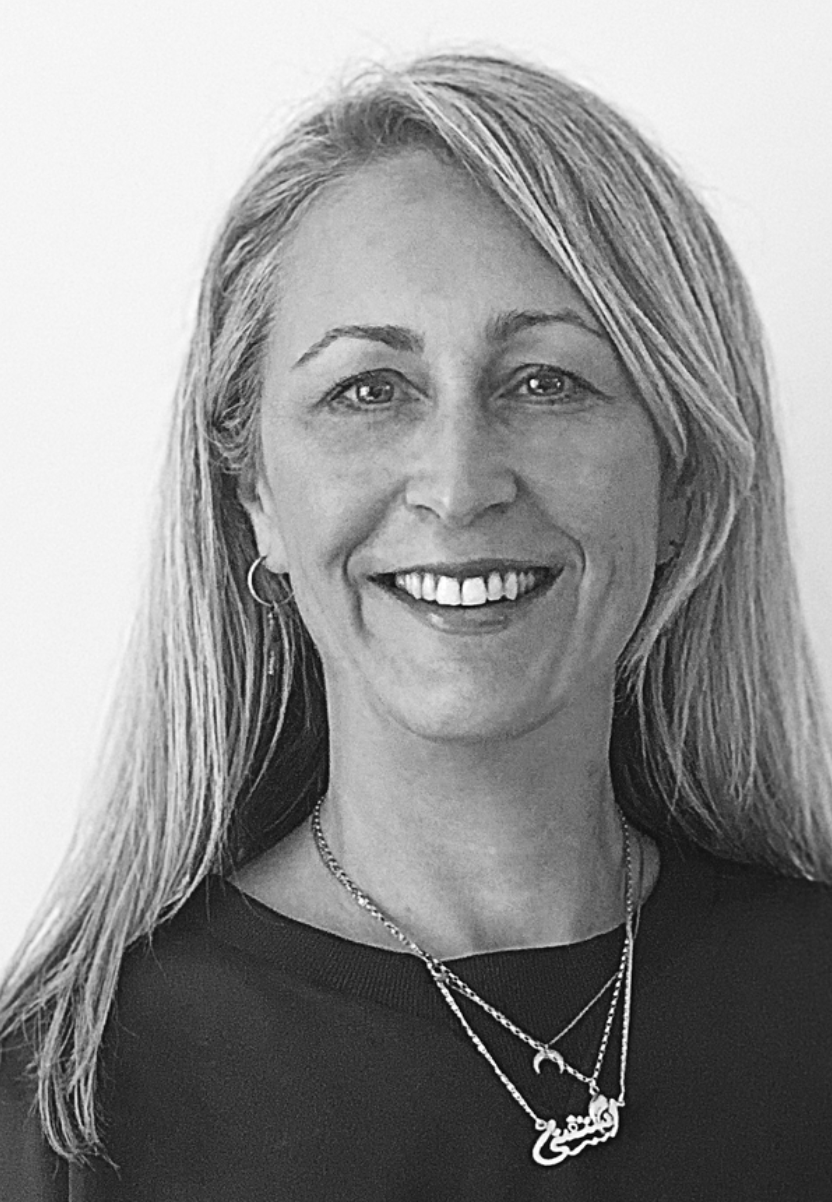 Stephanie Corking, Tutor
Stephanie is an experienced learning and development facilitator with over 20 years' experience working in the people development field for major brands and retailers. She is passionate about helping people learn and grow, and she is known for her ability to create engaging and interactive training experiences.
Stephanie has designed and delivered tailor-made training programs for major clients in a variety of industries, including retail, construction, public sector, finance, manufacturing and pharmaceuticals. Programs resulted in measurable and tangible benefits to the business, such as increased productivity, improved customer satisfaction, and reduced costs. She has also worked across talent, performance and learning, using psychometric assessment tools that identified the current and future capability needs which were impacting on business performance, and developed solutions to address these.
Throughout her career, Stephanie managed several large organisational and cultural change programmes, ensuring the businesses she works with are fit for purpose and have a highly skilled and engaged workforce. She has a proven track record of training and coaching managers to explore specific issues, individual or organisational difficulties, and co-creating appropriate strategies to improve their leadership style and management performance. This has resulted in improved employee morale, increased productivity, and reduced turnover of senior management.
Stephanie's passion is identifying strengths and working with clients to enhance what they are already good at as well as overcoming obstacles to improve relationships at work, thus improving communication styles and leadership behaviours.
Skills and Abilities:
Excellent communication and presentation skills

Strong interpersonal and management skills

Ability to design and deliver training programs

Ability to use a variety of training methods

Experience with a variety of learning technologies
Stephanie is accredited and qualified in Myers Briggs MBTI Step One and Two and Disc profiling tools and has a coaching qualification from Oxford Brooks University.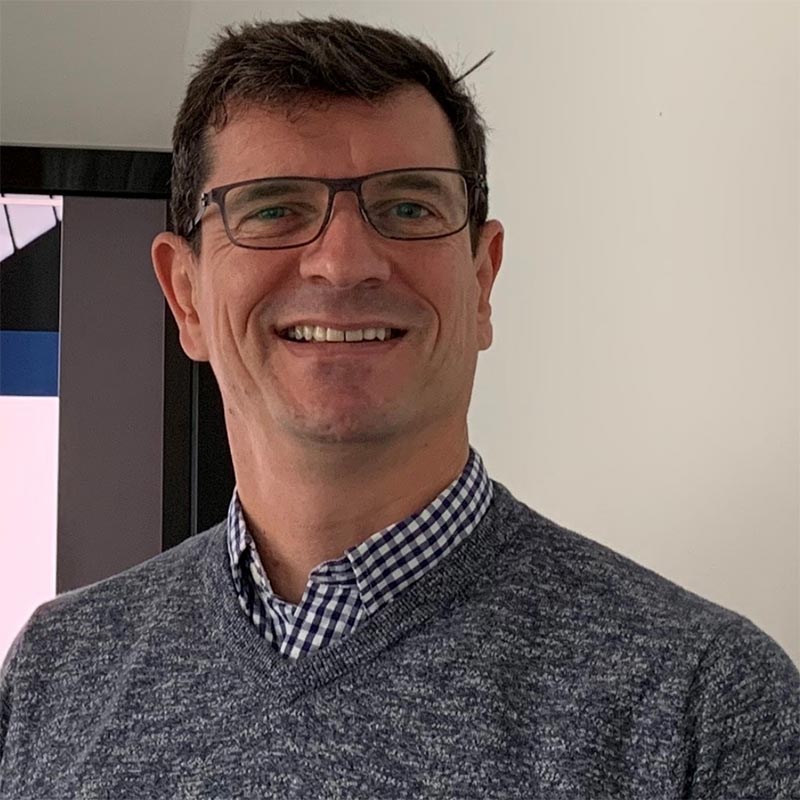 Steve Barry, Tutor
Steve's twenty five year career has spanned a number of sectors including Utilities, IT, Business & Professional Services including ten years as HR Director within Financial Services.
Throughout this time, he has managed several large organisational and cultural change programmes, ensuring the businesses he works with are fit for purpose and have a highly skilled and engaged workforce. Steve's pragmatic approach to People Leadership has delivered benchmark performance and successfully achieved the Investors in People, Gold Award and being asked to act as one of IIPs Champions. In addition to his roles within Human Resources, Steve has a successful track record as the Customer Operations Director for an insurance business where he successfully demonstrated his leadership through non-HR lenses.
Now working as a full time Executive Coach and Leadership Development specialist, Steve has established himself as a trusted advisor working with Executive teams to develop people strategies and build organisational talent and professional capabilities. His client portfolio comprises national and international businesses across multiple sectors including Manufacturing, Retail, Professional Services, Local Government, Education and Tech firms. Steve also writes for professional journals and is a speaker at events regarding leadership development, employee engagement and change.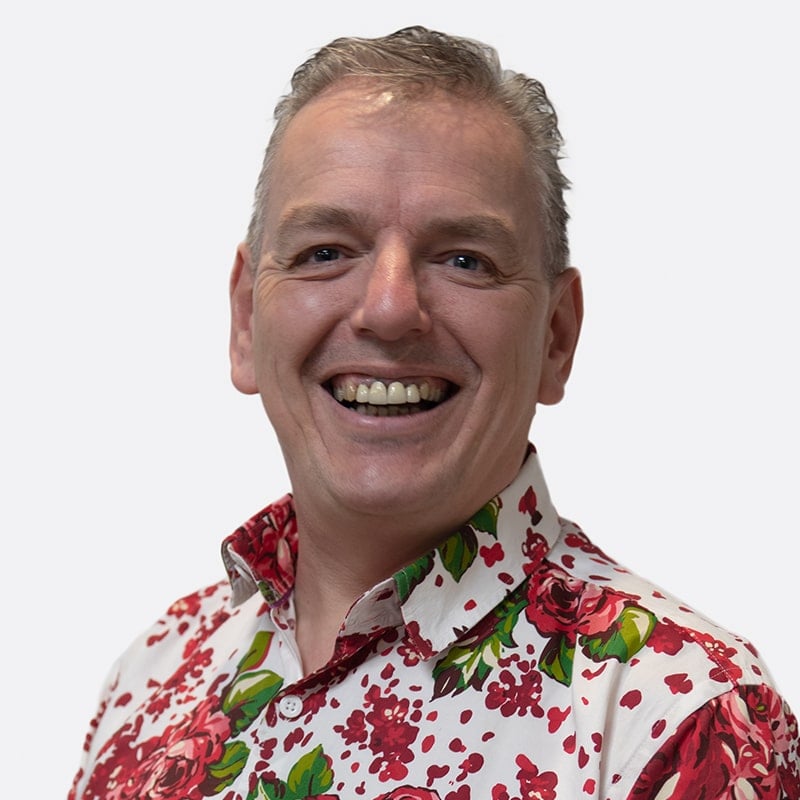 Stewart McCombe, Tutor
Stewart has a career background in corporate banking, and is a highly experienced commercial individual, who commenced a transition into the not for profit sector at the end of 2009. He now has a portfolio of Chair, Board and consultancy roles across not for profits and SMEs.
Throughout his career, Stewart has developed a proven track record in the North West corporate market. In roles covering both relationship management and business development, his key skills of brokering and relationship building ensured the management of multiple stakeholders, at all times undertaken with outstanding levels of integrity. Core to his roles at Bank of Scotland were the management of key entrepreneur relationships for the bank.
In recent years, he has rapidly developed a profile in the not for profit sector, maintaining key board roles across a range of areas, including leisure and social care
Stewart has a range of financial, operational and strategic experience in the private, public and not for profit sectors, including charities, local authorities, banking and venture capital. This has captured a range of areas, including direct roles in leisure, adult care, the arts, environment and recruitment, coupled with a wide range of sectors including manufacturing, service, retail, building products and housebuilding during his corporate banking career. Stewart is at ease in any environment, from start-up to PLC boardroom.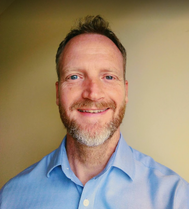 Stuart Chambers, Tutor
Stuart has enjoyed a 25-year career in coaching, management and leadership. Stuart's passion for coaching and personal development emerged through a successful career in the health and fitness industry. Beginning as a health & fitness coach, Stuart worked through all levels, including senior leadership roles with various organisations, from small independent businesses to multi-site operators.
As well as an experienced management and leadership professional Stuart is also qualified in Positive Psychology and Wellbeing Strategy and is an NLP Master Practitioner. For the last 10 years of his career, Stuart has worked as a coach and L&D consultant for a diverse range of clients in public and private sectors. He has extensive experience creating and delivering development programmes, workshops and coaching courses for people at all levels.
Stuart is also a sports mental training coach and has worked with athletes on their cognitive skills achieving success at all levels, from juniors to world championship and international-level competitors.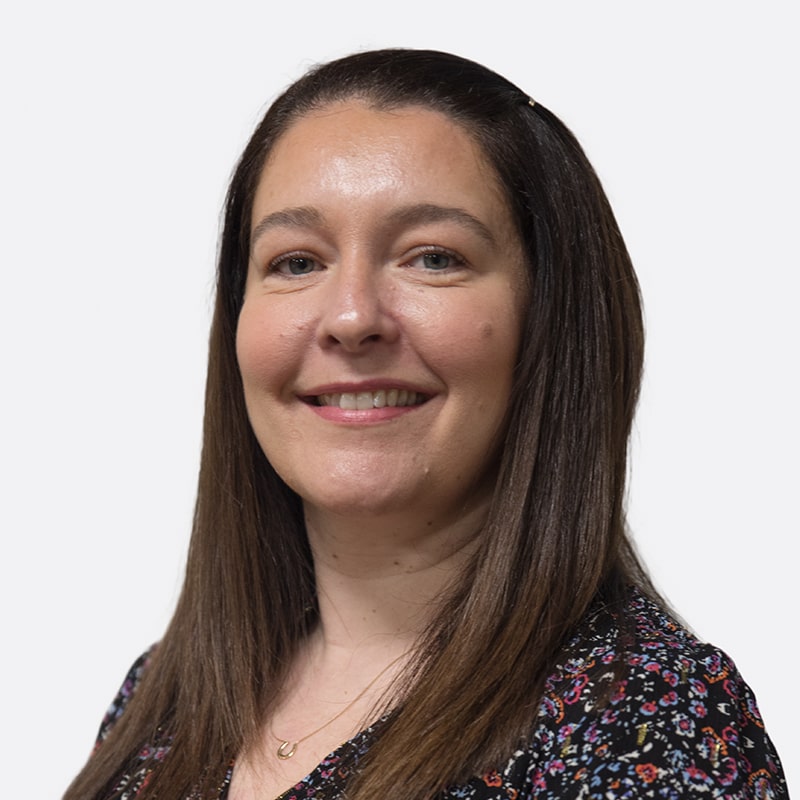 Susan Griffiths, Tutor
Susan worked for a large UK bank for over 22 years, in a variety of roles – customer facing and in back-office support functions. She worked in continuous improvement and Lean, focused on improving the customer journey, stripping out waste from end-to-end processes and making large scale efficiencies that would save time, money and make better working experiences for staff. She trained and coached Management teams within Operational Centres with skills and tools to deliver workplace improvement sessions.

Susan spent the last 10 years working as a Learning and Development Manager, focusing on identifying learning needs across a large, global business area, understanding their problems and what wasn't working and designing and building workable learning journeys, making them engaging, simple and accessible. A big part of her role was strategic workforce planning. Building capabilities to meet the demands of the business in the future.

She is qualified with a level 5 CIPD Diploma in Management of Learning and Development, Neuro Linguistic Programming (NLP) Practitioner and currently studying her Master Certificate to be a breakthrough Coach. She has also completed her CMI level 7 training in Coaching and Mentoring.

Coaching is a big part of her service offering as she loves to help people grow and champion potential in others, especially those who are stuck in limiting thought patterns.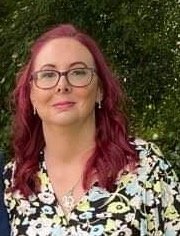 Tara Askham, Tutor
Tara Askham is a qualified lecturer specialising in finance and a Fellow of the Association of Accounting Technicians. As a Finance Director, Tara co-founded multi-award-winning social enterprise Infused Learning and wrote the first Accountancy Access to Higher Education Diploma in the country. She designs and delivers finance courses to companies around the UK including Volkswagen. She inspects colleges' accounting provisions on behalf of the Association of Accounting Technicians and works as a consultant subject matter expert for global accountancy awarding bodies writing and moderating exam material. She wrote the global award-winning ACCA-X finance course and is a published author for Osborne Books. Her experience has led to her role with NatWest as a Social and Community Capital credit panel member. (Part of the independent credit panel to analytically review each charitable proposal for funding). Tara is also a guest Lecturer at Nottingham Trent University.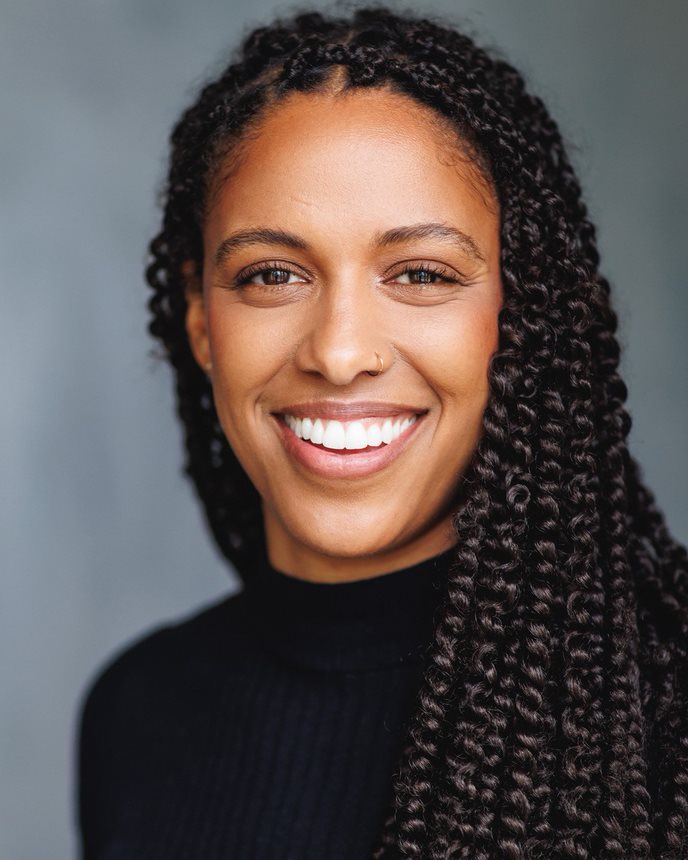 Tash Thomas, Tutor
Tash (she/her) is an Inclusion and Diversity Consultant, presenter, speaker and LGBTQIA+ Activist, who is at the forefront of conversation. Tash uses her lived experience and identity as a Black queer woman to continue the focus on diversity and inclusion in society and in the workplace. She provides valuable insight into how to remove barriers associated with diversity and constructively ensure that opportunities can be accessed with equity in both the workplace and wider in our local and global communities.
She is also co-founder of 'Breaking the Distance', a unique LGBTQIA+ travel and relationship blog, (alongside her wife, Marthe). Breaking the Distance aims to educate and promote positive LGBTQIA+ visibility, whilst also providing a safe space for people to be their authentic selves. 
Currently Director of Diversity, Equity and Inclusion at the European Coworking Assembly, Tash's responsibilities lie in developing a working and actionable guideline for advancing EDI and creating safe spaces within the coworking industry.
Originally trained as a Musical Theatre performer, Tash's style of delivery is engaging, fun and positive, as she focuses on providing information in a way that allows participants to reflect and relate the content to their own lives. She is a believer in the power of story-telling and often incorporates her own lived experience into her delivery.  
Tash is a seasoned and experienced speaker and panel member on equality and diversity discussions, and has spoken at events for organisations including the Women's Equality Party UK, International IDEA Project, Mercedes Formula 1 and Skyscanner. As well as being a Queer Leader for the non-profit, We Create Space. 
She is a Certified Diversity Professional from the North Hertfordshire College and is a Certified NLP practitioner from  iGNLP/ABNLP.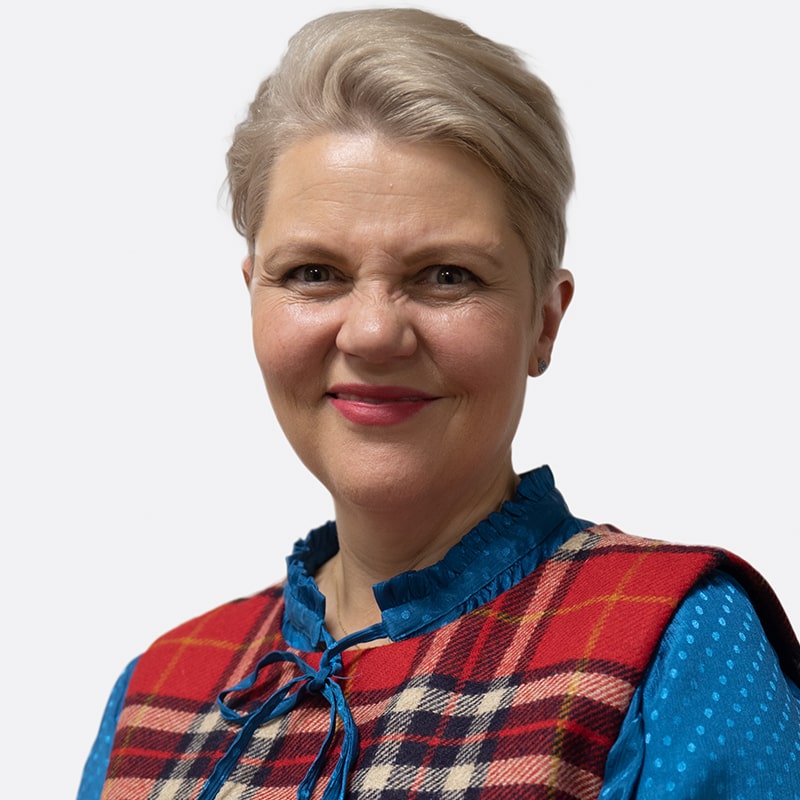 Dr. Victoria Smith-Collins, Tutor
Dr Victoria Smith-Collins, Managing Director of Smith-Collins International, is one of our most experienced trainer-facilitators and coaches.

Victoria has over 20 years of academic and corporate experience that spans international markets. She has trained/supervised academic programmes up to MBA level (including delivering lectures, tutorials and dissertation supervision). Victoria has also worked extensively with the Chartered Management Institute, delivering programmes, examining and verifying assessment work.

Victoria specialises in leadership/management development, with a focus on strategic leadership, consumer psychology (the subject of her Ph.D), organisational development and change management. She has worked internationally for 13 years, where she has worked for an international training institute and has headed the Learning and Development function at one of the Middle East's largest regional banks.

Whilst at the training institute, Victoria grew and developed a number of professional UK based programmes (including those from CMI and CIM). She logged over 1500 hours of training/facilitation, training professionals from the financial services sector and other public and private sector organisations. Before moving to the bank, Victoria took on a senior business development role which primarily involved consulting with key clients (cross-sectors) and partnering with them to understand their development needs and tailor programmes to fulfil those needs.

Whilst at the bank, Victoria also took the role of HR business partner which involved working closely with departments on strategic change management projects. The role involved many hours of coaching at multiple levels, from junior up to senior executives. Trained as a coach through the Institute of Leadership and Management (ILM, UK), Victoria has over 1500 hours of international coaching experience that crosses industries. Executive coaching is indeed one of her passions and her track-record of results is outstanding.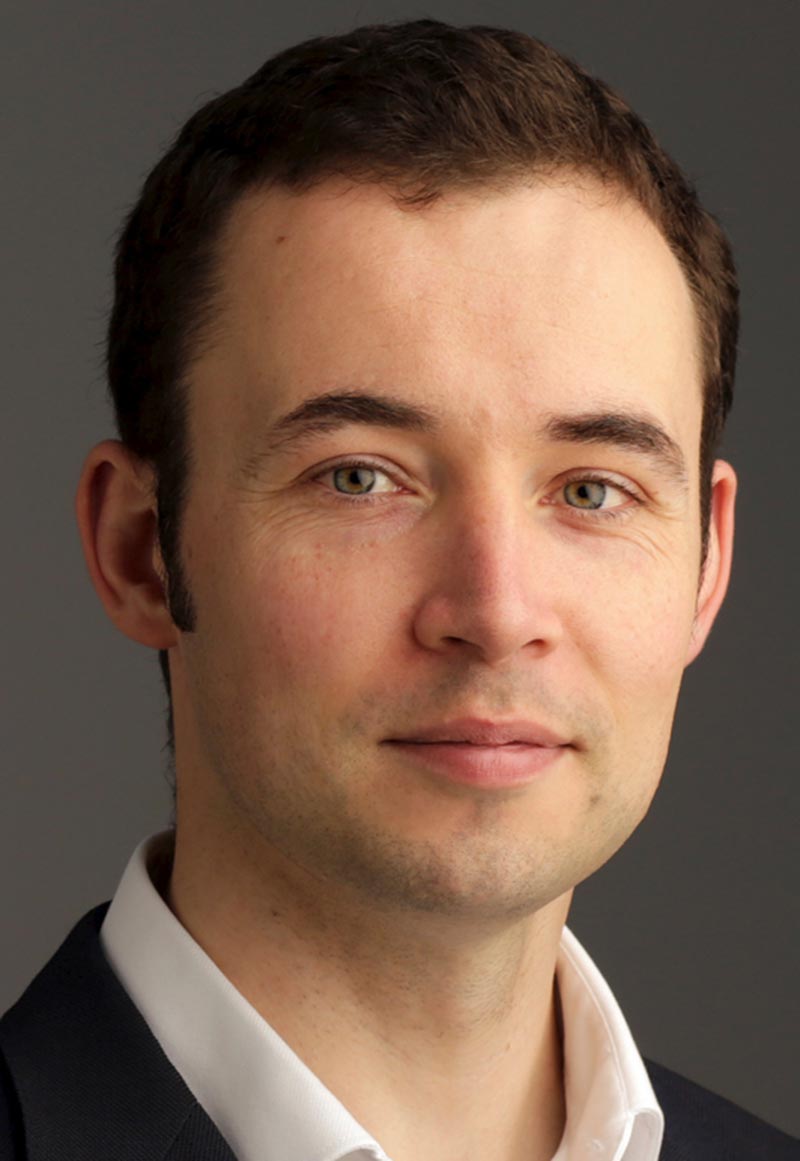 William McKee, Tutor
Starting out as a civil engineer responsible for large infrastructure projects, William became fascinated with the people side of business. Now a qualified business psychologist, and executive coach, he aims to bring a refreshingly practical approach to culture, people and performance. Over the last 10 years, he has worked with leaders and managers in organisations like British Airways, the Met Office, Bombardier, the NHS and multiple local authorities. He also spent time supporting SMEs and start-ups as well as working in the Middle East with one of the world's largest food producers. As a result, he can relate to a wide range of people and organisational contexts.
Credentials:
Member of the International Coaching Federation (ICF) and holds the Associate Certified Coach (ACC) credential

Lecturer with Henley Business School, teaching on its Professional Certificate in Executive Coaching (PCEC) programme

Holds a Team Coaching Certificate from the Academy of Executive Coaching (AoEC)

Holds a foundation certificate in Nancy Kline's Time to Think coaching method

Recently interviewed for the book Coaching with Research in Mind on utilising psychometrics with coaching, as he aims to strike a balance between practical 'rules of thumb' and the latest evidence-based research.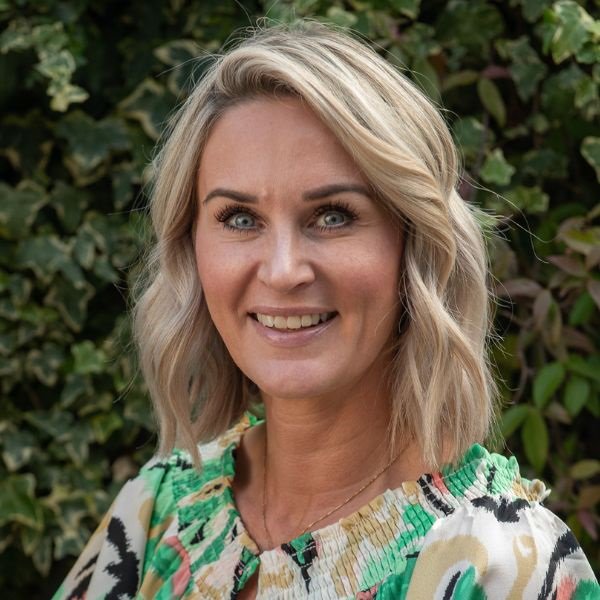 Zara Sloane, Tutor
Zara is a certified Executive Coach and has worked globally with a range of businesses and senior leaders, as well as emerging and young leaders. Her energetic, professional, and results-oriented approach – paired with her passion for Diversity, Equity & Inclusion – has been critical to her diverse portfolio of roles and projects on which she has worked. Her 20 years corporate experience prior to consulting, includes having operated and led in global commercial roles as well as functional specialist roles in Talent, leadership, Diversity & Inclusion, Organisational Development and Organisational Effectiveness.
Zara has worked across both the public and private sector and has supported organisations in their development of more inclusive cultures through discovery, strategy, education, and coaching. One of her defining approaches is to work with managers and leaders as key levers of change with a view to creating the systemic conditions for success.
She is passionate about the extraordinary benefits that DEI bring to business and society. Zara seeks to provide leaders with a deeper understanding of inclusion with respect to the personal and business benefits, and to help them develop strategies on how to avoid potential pitfalls, ultimately incentivising action.
Alongside her client work Zara volunteers as a coach and mentor for young people from disadvantaged backgrounds, supporting them with the knowledge, network, skills, and confidence to support their success and happiness.
Her areas of expertise include Organisational Development, Talent Management, Equity Diversity & Inclusion, Leadership Development, Coaching, Performance Enablement, Early Careers and Mentoring.
Qualifications and tools:
Certified Executive Coach 2008 AoEC

Neuro Linguistic Practitioner 2009 Pegasus NLP

Be Talent Strengths Insights and decision Styles Accreditation, Zircon

Motivational Map Practitioner

Hogan Certified

Gateway to Team Coaching 2020 – Clutterbuck & Hawkins
You May also be Interested In...