Quality Coaching You Can Trust
All of our Coaches:
Are chosen through a rigorous selection process

Hold at least one professional qualification in coaching

Have significant experience as coaches

Are members of a professional coaching body (e.g. ICF, AC, EMCC, APECX etc.)

Are committed to their own CPD and engage in regular professional development

Are in regular coaching supervision

Are signed up to the Global Code of Ethics for Coaches, Mentors and Supervisors and the

ICF code of ethics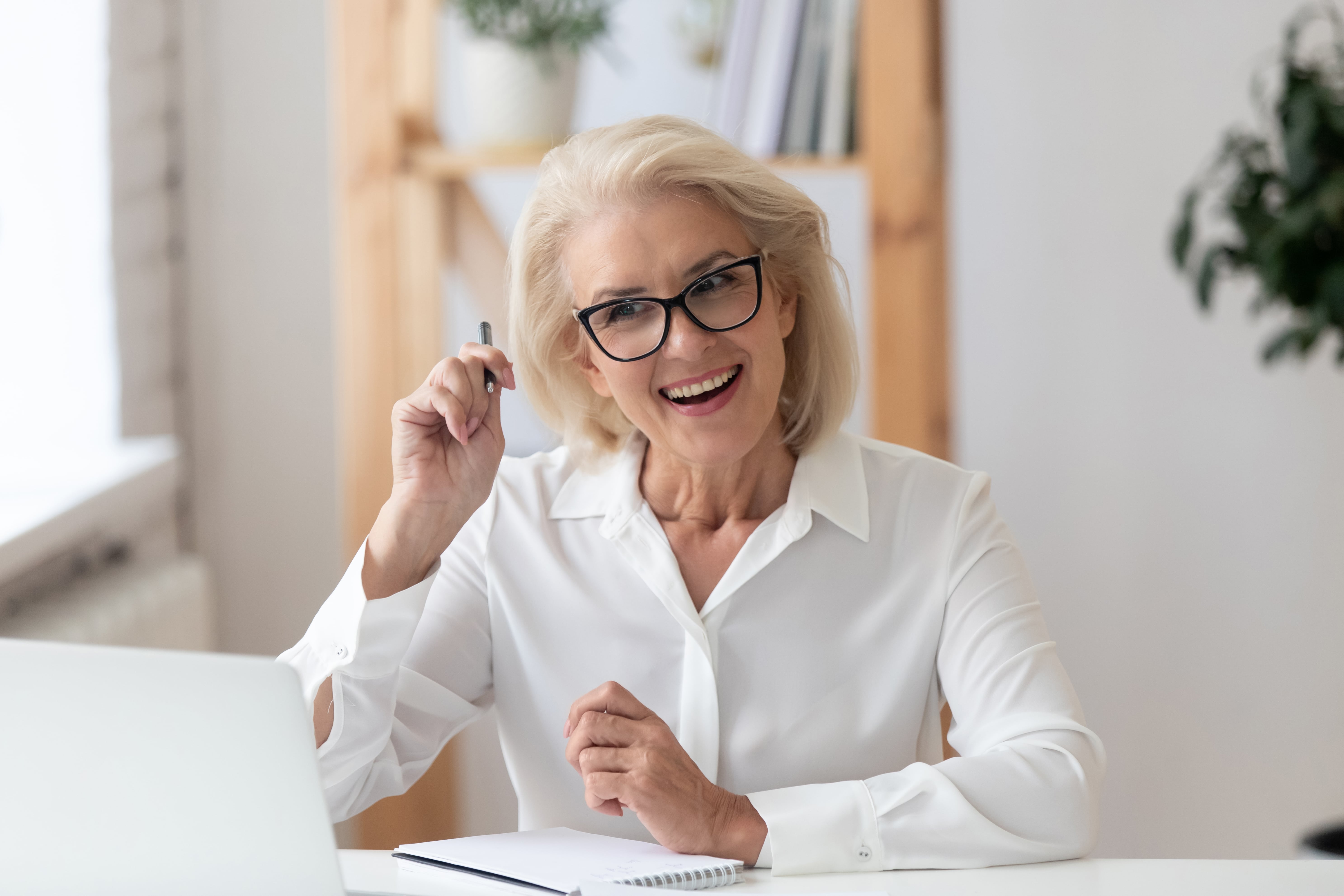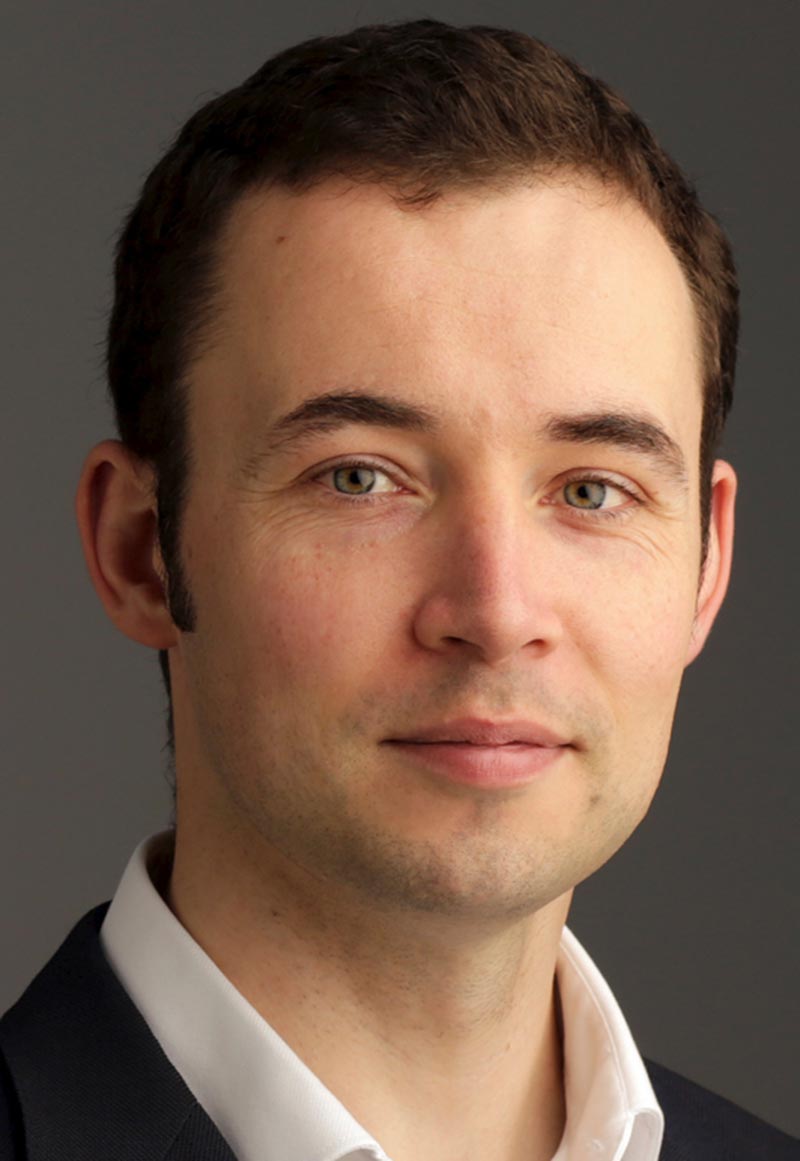 William McKee, Executive Coaching Director
Starting out as a civil engineer responsible for large infrastructure projects, William became fascinated with the people side of business. Now a qualified business psychologist and executive coach, he aims to bring a refreshingly practical approach to culture, people and performance. Over the last 12 years, he has worked with leaders and managers in organisations like British Airways, the Met Office, Bombardier, the NHS and multiple local authorities. He also spent time supporting SMEs and start-ups, as well as working in the Middle East with one of the world's largest food producers. As a result, he can relate to a wide range of people and organisational contexts.
Credentials:
Member of the International Coaching Federation (ICF) and holds the Associate Certified Coach (ACC) credential

Lecturer with Henley Business School, teaching on its Professional Certificate in Executive Coaching (PCEC) programme

Holds a Team Coaching Certificate from the Academy of Executive Coaching (AoEC)

Holds a certificate in Nancy Kline's Time to Think coaching method

Recently interviewed for the book Coaching with Research in Mind on utilising psychometrics with coaching, as he aims to strike a balance between practical 'rules of thumb' and the latest evidence-based research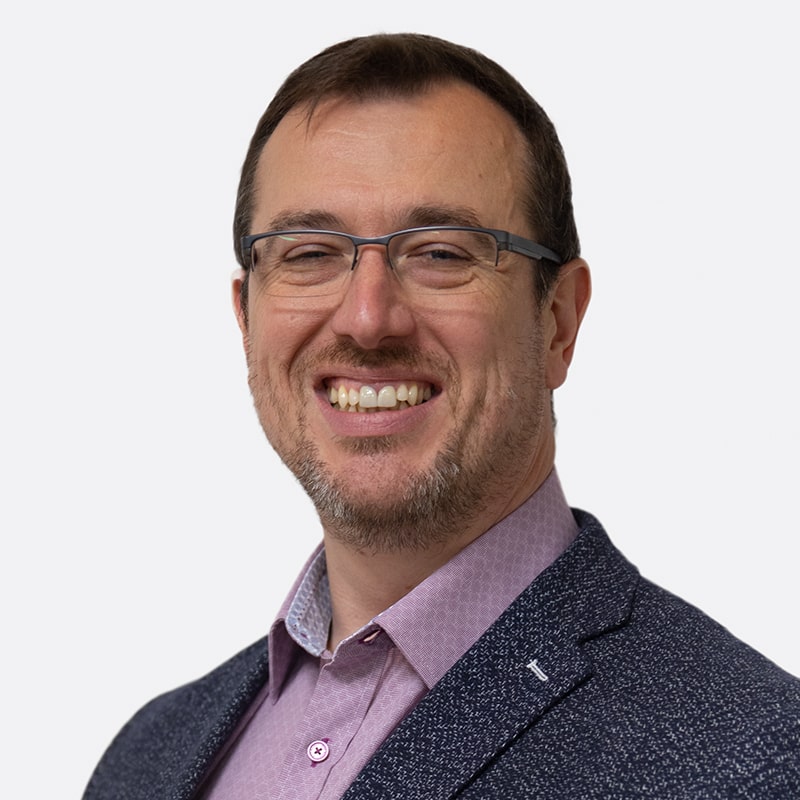 James Willerton, Executive Coaching Director
James is a strategy and delivery consultant, specialising in leadership and management and coaching & mentoring performance. James started out in executive recruitment and he has supported multiple SME organisations as a strategic business adviser. James is also a leading coach on our CMI Level 7 - Coaching and Mentoring Development Programme.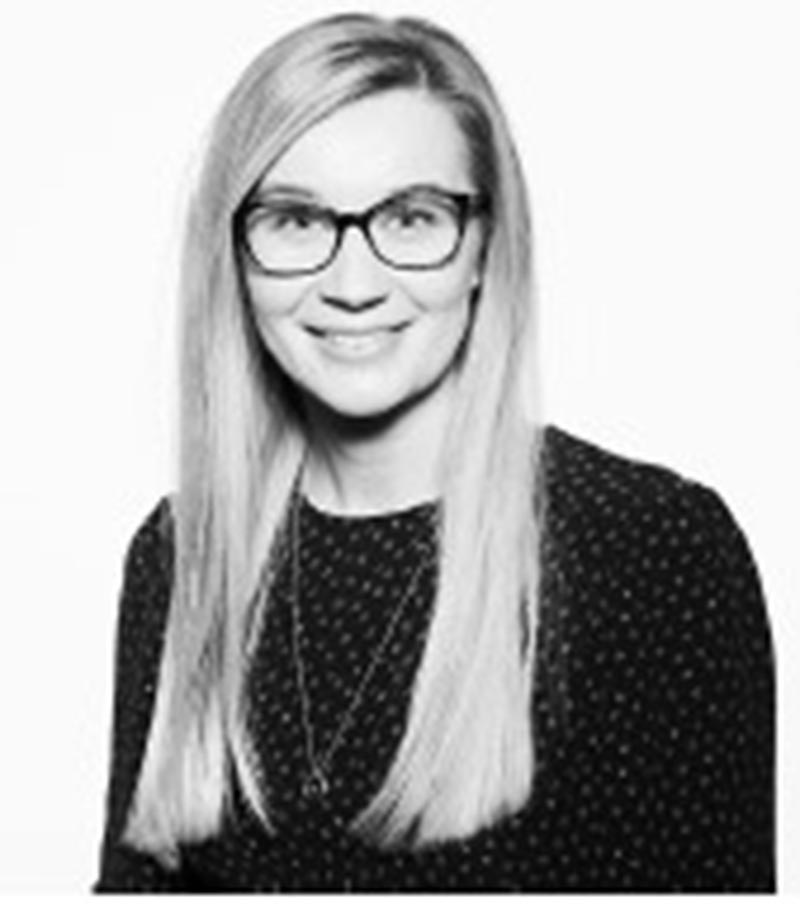 Kelly Beaumont, Executive Coach
Kelly is a personal performance and executive coach with seven years of experience in corporate leadership within a range of sectors including insurance, banking, retail and government. During this time, she has supported senior managers in creating and delivering cultural shifts, facilitated management development programmes, and successfully engaged employees within their organisations. 
Kelly is passionate about her ongoing learning and has continued to specialise in female centric coaching. Most recently she has studied post-natal hormones, CBT and women's health - qualifying as a women's health coach in July 2022. Kelly has focused on doing this in order to offer the most rounded support available to women in the working world.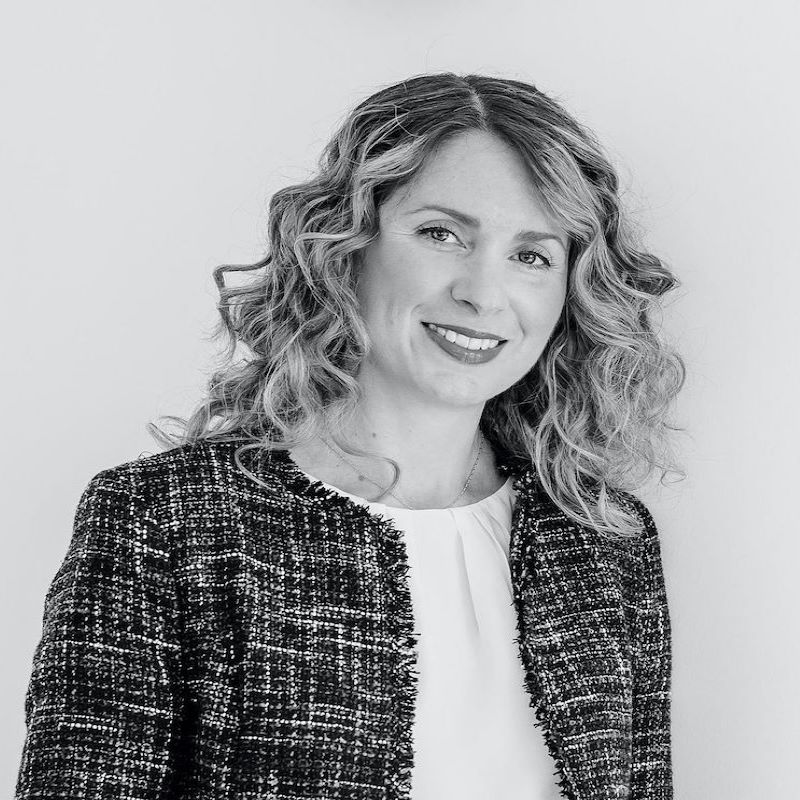 Caroline Griffiths, Executive Coach
Since starting her career at Mars, Inc. in 2000, Caroline has always been people-focused and built lasting relationships, reputation, and trust based on her principles of professionalism, integrity, and honesty. Having lived and worked abroad in diverse cultures and complex environments, she can relate to many of the challenges her clients face. The bulk of her corporate life was in HR, Learning & Development and Digital Learning. Over the last six years as Director of CRe8learning Ltd, she has partnered with global clients in Retail and Defence and currently works as a Learning & Leadership Development Consultant, Facilitator, and ICF accredited coach. Caroline is also lead coach for an award-winning non-profit organisation on a mission to cancel the culture of silence on harassment and bullying in our workplaces.
Caroline is an intuitive and results-oriented coach providing a safe, non-judgemental space for individuals to explore and move towards desired goals. She supports her clients to focus on what truly matters to them and provides a practical alignment to their working environment. Caroline uses a combination of observation, questioning, listening and feedback to create conversations rich in insight and learning and gives a focus and attention that enables the learner to develop a greater awareness and appreciation of their own circumstances.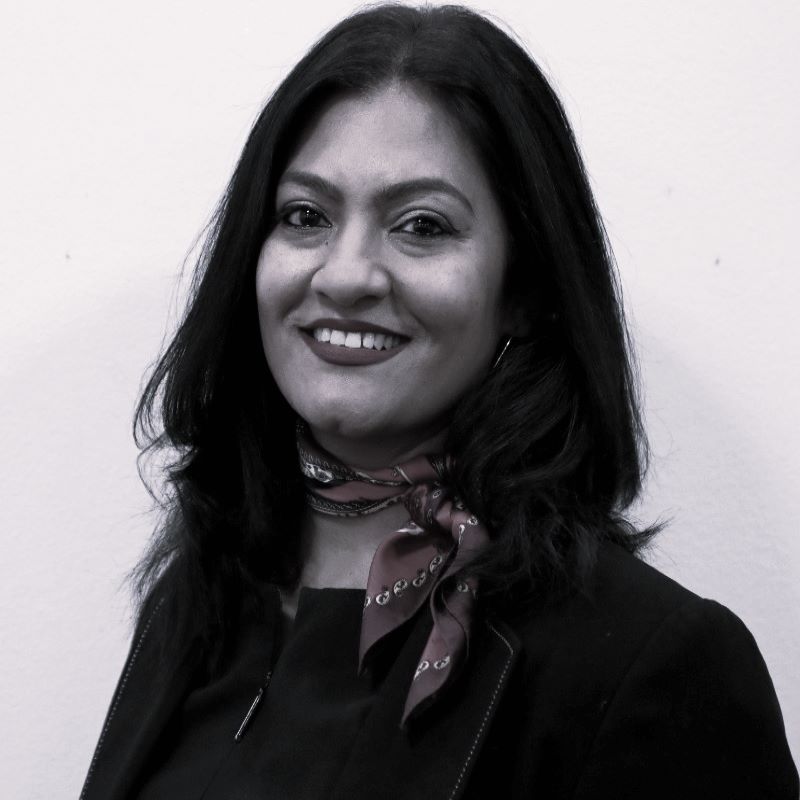 Priya Hunt, Executive Coach
Priya has a Professional Certificate in Coaching (Executive Coaching), an MSc with distinction in Coaching for Behavioural Change, as well as a Coaching Diploma from the International NLP Trainers Association. She is currently also conducting doctoral research in the coaching and leadership space with Henley Business School. She holds a Senior Practitioner accreditation from the European Mentoring & Coaching Council (EMCC) and is an Associate Certified Coach with the International Coach Federation.
With 30 years of corporate experience, working internationally across 84 countries and in 3 different industries (Airlines, Telecommunications, and Utilities). She is passionate about transforming customer experience through people and has led large transformation programmes in the UK and globally in British Airways, BT, and Thames Water.
Priya began her career as a Freelance Software Programmer before moving into British Airways in various roles including Area IT & Distribution Manager, Asia and the Pacific and Lead Programme manager for customer transformation. During this period, Priya led the IT strategy and support of over 200 airline offices across Africa, Asia and the Pacific region, design and implementation of the airlines global contact centre strategy and the design and approval of a programme for service transformation impacting 20,000 front-line colleagues to improve BA's brand position internationally.
On completing her MBA with distinction from Warwick Business School, Priya moved to BT as part of their senior talent programme. As General Manager of Customer Experience, Priya led a team of process design and change delivery managers to introduce new concepts into service in Broadband, Voice and Cross-product space for Consumer, delivering ~50 new product changes across a 10m customer base driving up customer experience and revenue while reducing costs, previously running a team of business improvement consultants to deliver better customer experience and improve efficiency in Consumer Sales and Service, working across a number of UK and offshore sites.
Following 8 years at BT, Priya moved to take a similar role at Thames Water before becoming a Non-Executive Director at Royal Berkshire NHS Foundation Trust and moving into full time consultancy.
Now working for InPD as an Executive Coach and Consultant, Priya is well placed to use her experience and insight from directorships, boards, organisational culture change projects, particularly around inclusion and diversity, to help leaders grow and appreciate systemic contexts and how self relates to the wider organisation.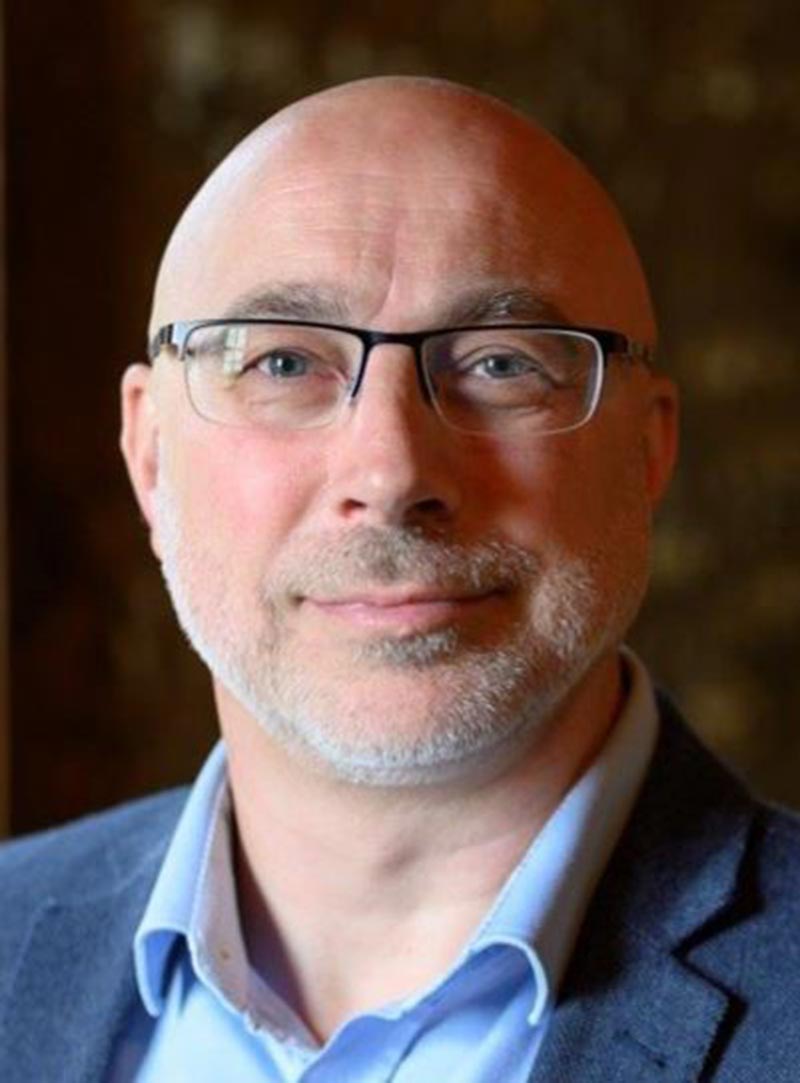 Pierson Stratford, Executive Coach
Pierson has 15 years of experience as a consultant and facilitator, specialising in leadership, management and coaching. Experienced in the design and delivery of people development, Pierson uses coaching psychology to engage with leaders at all levels, supporting them to be, have, and do more.

Highly experienced in talent development, from managing large graduate programmes to developing directors and senior leaders for global brands at an international level, Pierson adds value by making learning stick, while turning new knowledge into practical skills.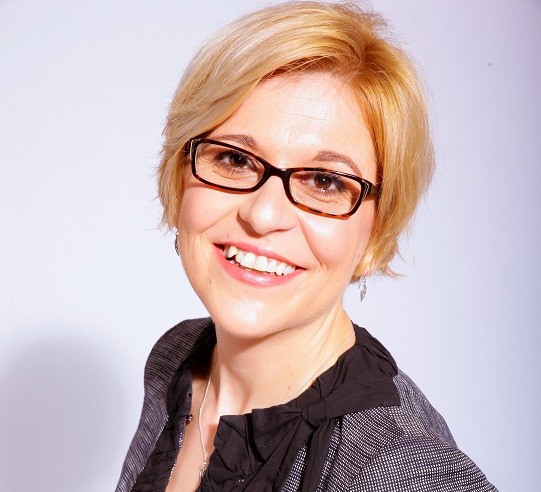 Mihaela Diaconu, Executive Coach
I support humans to flourish at work and build thriving workplaces and communities, using business psychology principles, one conversation, one experience, and one process at a time. I am an organisational/ business psychologist focussing on leadership, people and organisational development as a coach, facilitator and consultant who supports and challenges her clients in a balanced and productive way, helping them and their teams to achieve personal, team and business health and growth.
Throughout my early working journey as an operations, product and project manager and leader, I was fascinated by how much we could achieve when working well together. Guided by my core strengths of curiosity and love for learning, I continuously looked for ways to understand what makes us better humans and apply that to building workplaces where all humans could be at their best and feel a sense of belonging and well-being.
Clients describe me as personable, a really good listener, and someone able to help them identify what sits at the core of their challenges, someone capable of understanding them and their situation clearly and helping them navigate through finding solutions and better outcomes, and occasionally, personal transformations in a safe space.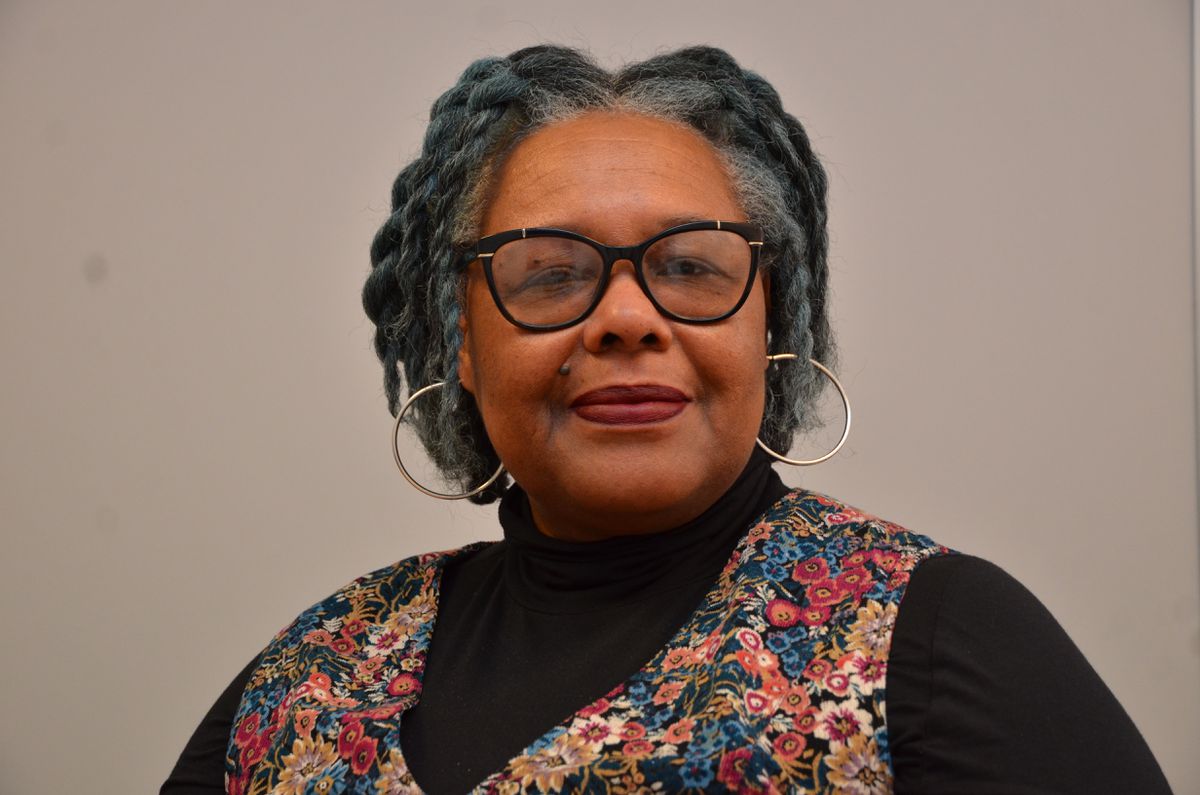 Jackie Taylor, Executive Coach
Jackie started her career as an NHS nurse before becoming a social worker, and then she found herself a role as a local politician. Throughout her personal and professional life, she has been fascinated with people and their approach to equality. As a Cabinet Member for Sustainable Transport in a metropolitan council, Jackie gained a strong insight of what equality can do within organisations of all sizes. She combines her life and professional experience and infuses it into her coaching.
Learning from her own experience, Jackie understands that issues to do with equality can be a sensitive subject. This is sometimes the reason group coaching may not be appropriate. Holding a private space to explore difficult issues can be beneficial and less threatening.
A North Star Advanced Certificate in Coaching Practice, strong listening skills and a broad-based appeal means that Jackie can be flexible in her coaching approach, assisting individuals to identify how they can be a key part of making their organisation better.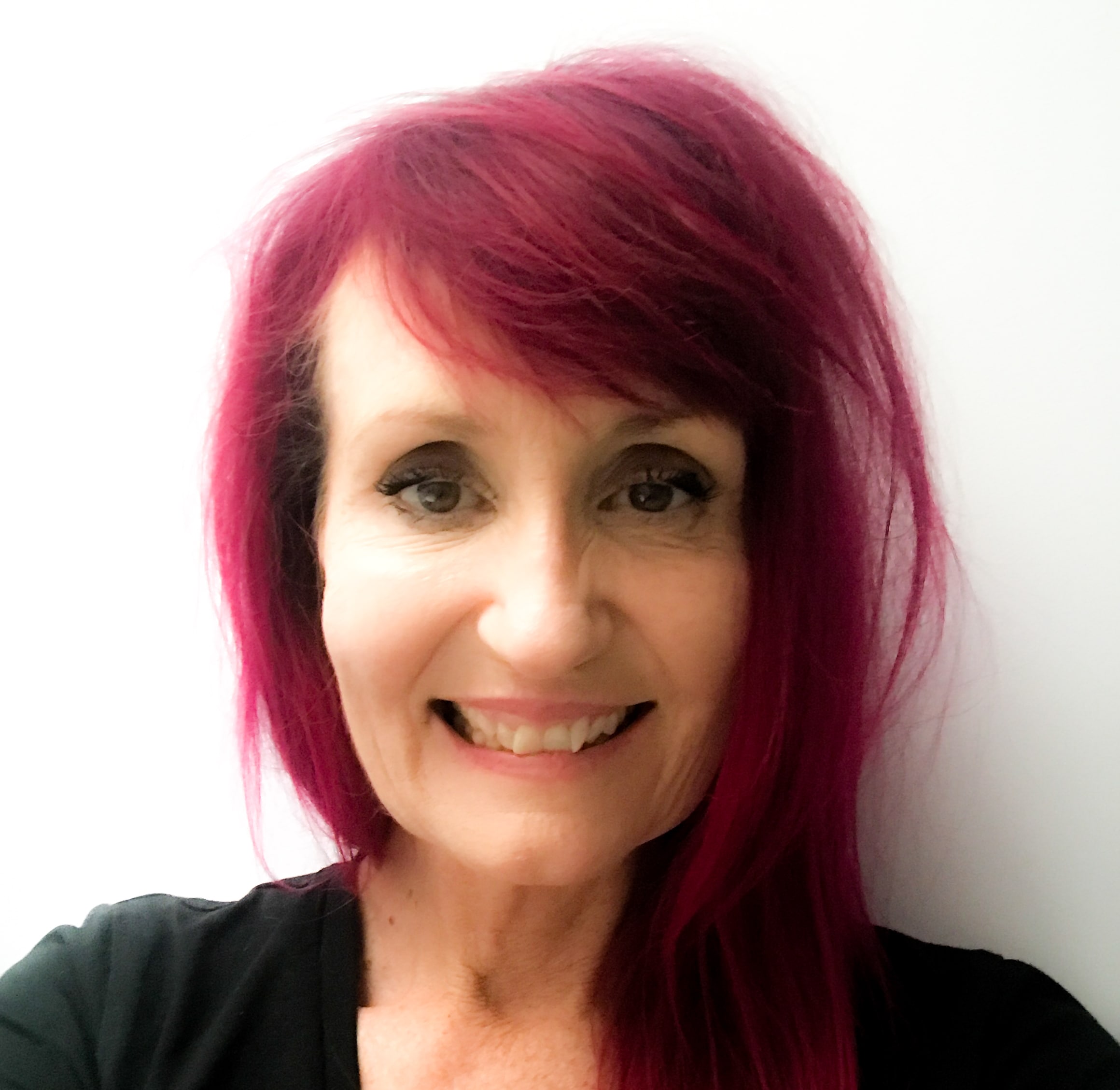 Jane Sullivan, Executive Coach
As a coach, I work with individuals and senior leaders at all levels.
I support clients to increase their impact and effectiveness by shifting their mindsets, rather than simply focusing on leadership skills. Real development is achieved by generating greater self-awareness and exploring how you think about your role as well as who you are in that role, helping you to appreciate the shift that is required to move out of a purely operational approach (being on the dance floor) to something that is more strategic (getting up on the balcony).
I also work with clients on more tangible challenges, such as how to give constructive feedback, navigate tricky situations, deal with conflict, or support teams through times of transition, as well as those who are in, or contemplating, a personal or career transition.
When coaching leadership teams, my focus is often on identifying constructive ways of working to enable high performance. This often involves exploring the dynamics and patterns that have formed within the team and experimenting with new ways of relating in order to break new ground.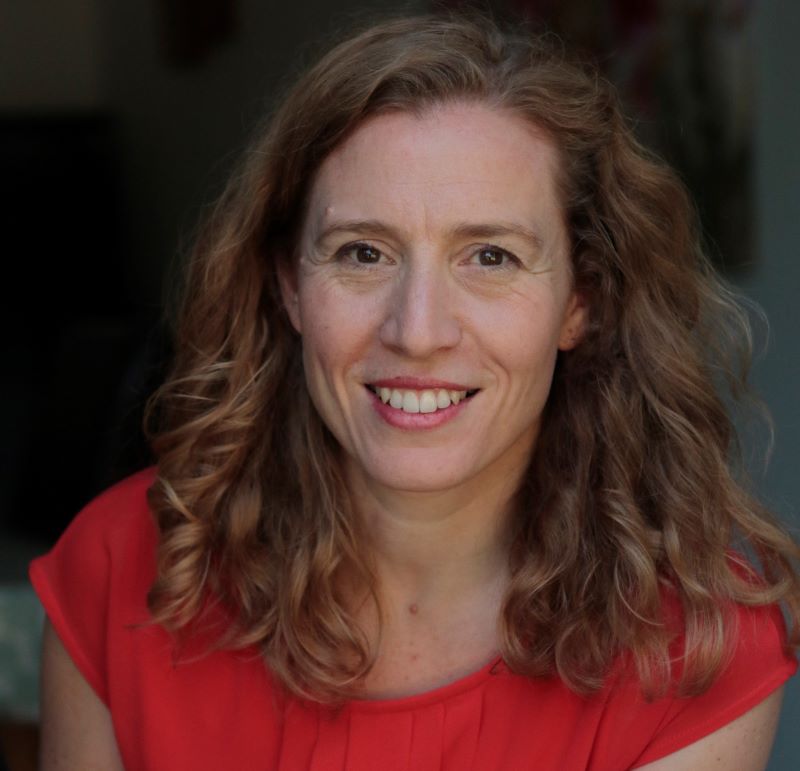 Sarah Leach, Executive Coach
Sarah Leach is an executive coach providing career and leadership coaching to senior executives from a range of professional backgrounds. Sarah is a Professional Certified Coach with the International Coaching Federation and is completing her Masters in Coaching and Behavioural Change. Sarah has a decade of experience in the utility sector building a strong reputation in leading and enabling business change, successfully supporting teams and individuals to confidently navigate change and business integration.
Sarah is a lecturer in coaching at Henley Business School, co-editor of 'Third Wave Cognitive Behavioural Coaching' and contributing author to 'The Coaches Handbook', 'Succeeding as a Coach' and 'Coaching Tools'. Prior to joining faculty Sarah spent four years as the lead career coach for executive MBA students at Henley Business School, responsible for the career and professional development module of the MBA.
Sarah enjoys working with high achievers, helping clients to flourish and shape order out of chaos. Using an eclectic mix of psychological approaches, based on a foundation of strengths-based coaching, Sarah helps to shine a light on new perspectives, shift mindsets, help clients to find their edge and stride forwards, building confidence in themselves and the people they lead. Sarah's calm and naturally intuitive style is enabled by her strengths of empathy, compassion, relationship building and developing others. Topics of conversation may include career and life planning, managing transitions, personal impact and effectiveness, leadership and relational dynamics or simply finding the time to reflect and apply the learning.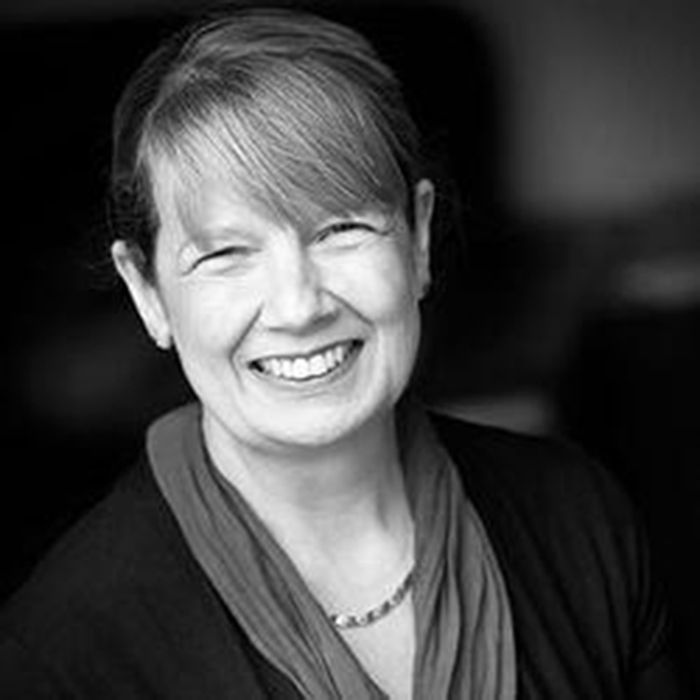 Carolyn Murray, Executive Coach
Carolyn has over 20 years' experience at the 'top table' in director level positions, influencing and coaching senior leaders in both the private and public sectors. As a former People and OD Director, she is well placed to understand the context and challenges that
are unique to those working at a strategic level and can draw from her personal experience of working closely and extensively with Executive Boards, Governance committees, Organisation leaders and staff at all levels and stages of their career.
Carolyn has led HR and OD functions in Publishing, Further and Higher education, Sportswear and manufacturing organisations in the UK and overseas. As a consultant she has coached and delivered development programmes in the public, private and third sector including colleges, universities, local and international charities, scaling SMEs, and transitions including restructures, mergers and acquisitions. She understands the subtleties, complexities and benefits of working in multicultural and diverse organisations and the challenges of leading and working through change.
A quote from a coachee that characterises how Carolyn shows up as a coach, "Carolyn leaves nothing unchallenged, in a very supportive and exploratory way. She has helped me reframe self-critical thoughts to learning insights and every coaching session led to a lightbulb moment."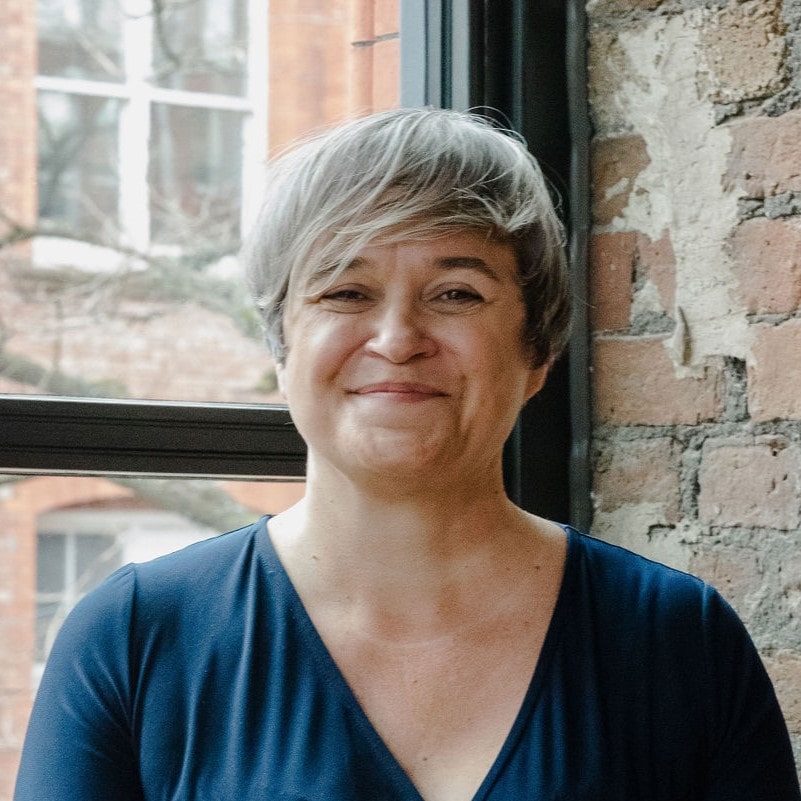 Cath Brown, Executive Coach
I practised for 15 years as an independent civil barrister, advising, negotiating and leading teams of litigators and experts. It was also a great grounding in asking questions and listening very carefully to the answers, to what is being said or not being said – skills I use every day as a coach. That experience also exposed me to a wide variety of companies, workplaces and leaders from micro-businesses to local and national government and the NHS. I developed an understanding of how important it is to allow individuals and times to find their own solutions as each scenario is unique.
Following a career change, during which I experienced the benefits of coaching for myself, I retrained to become a professional coach and became a member of the EMCC (The European Coaching and Mentoring Council).
Over the last 5 years, I've worked with barristers, solicitors, directors and leaders at all levels in a wide range of industries, in each case helping them to achieve their full potential with an individualised approach.
Words people sometimes associate with me that characterise how I show up as a coach – warm, supportive, challenging and collaborative.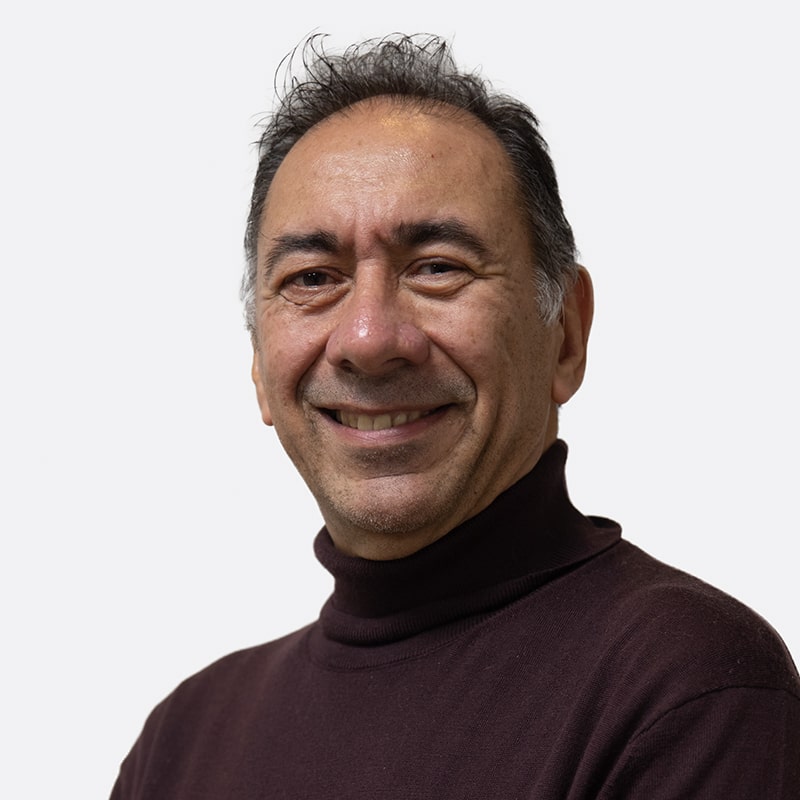 Nick Jerome, Executive Coach
He started his career working in sales and marketing in the Publishing industry, moving into the Management Consulting sector, where he led teams of consultants specialising in leadership development. During this time, he trained and became accredited as an executive coach. Over the last 15 years, he has coached a number of leaders across various industry sectors – both public and private, including NHS, Retail, Manufacturing, Financial Services, Policing. He has also for the past 12 years provided career coaching Masters students and graduates at one of the world leading business schools. Additionally, he regularly facilitate the CMI Level 7 programmes in Coaching and Mentoring and Advanced Leadership and Management for In Professional Development. He can coach in French as well as my native tongue English. Specialising in Leadership Coaching and Career Coaching.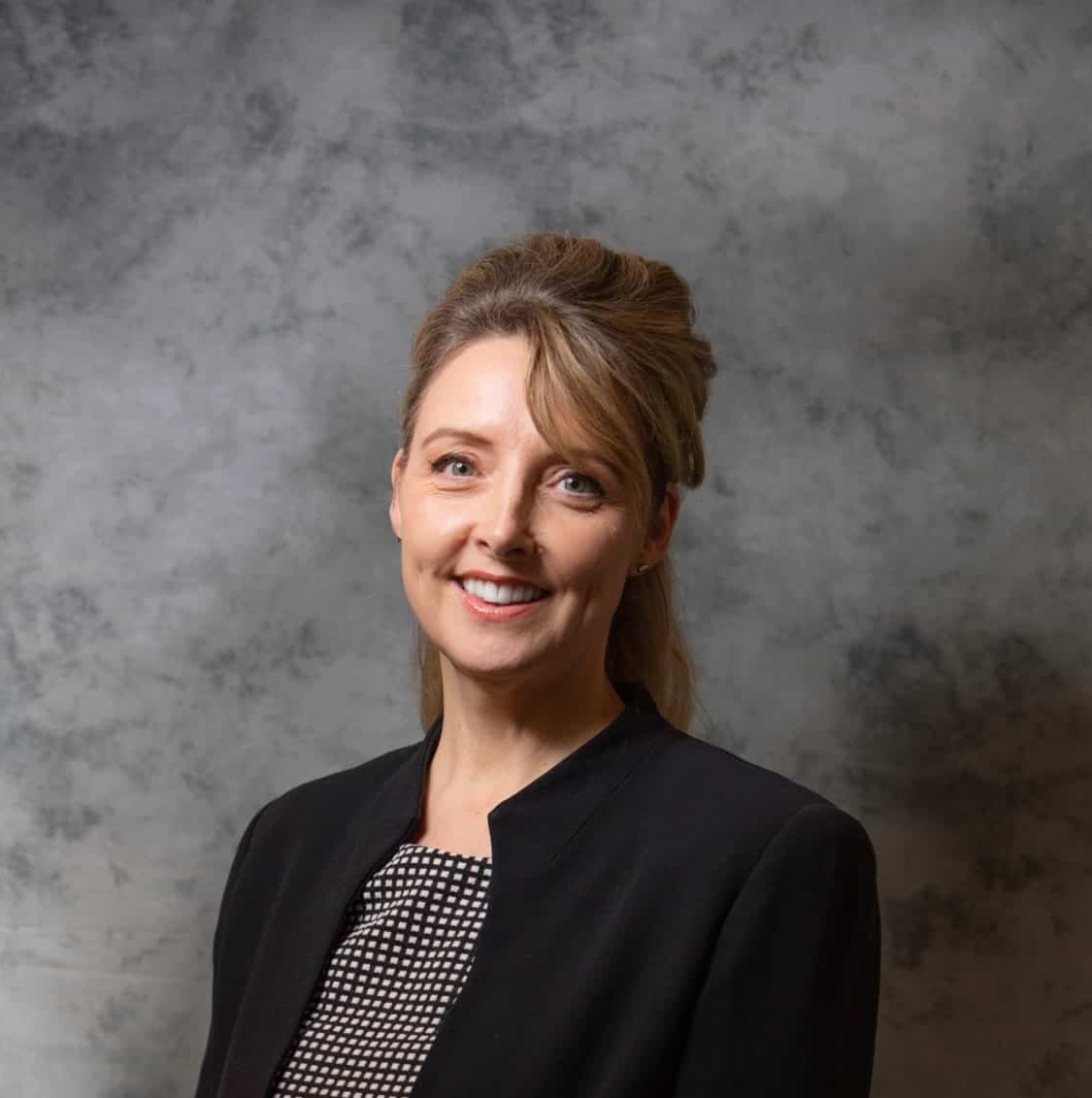 Suzanne Pierce, Executive Coach
I coach senior leaders and their teams to help build a culture of high performance. I find that improved performance at senior levels is achieved by shifting mindsets. They tend to already have all the skills and experience to carry out their roles effectively at this stage of their careers. It's the coaching that brings it all together and makes it all run more smoothly.
It is an advantage that I have over 20 years' experience as a leadership trainer specialising in conflict management, with all the skills that surround that; communication, influencing, negotiating, sales and presentation skills. Although coaching takes time out of a leader's busy schedule, I find that it gives people more confidence in their decision making and a clearer focus in their daily lives, which is well worth the investment.
Coaching helps executives' step back and overview their career, looking at their performance, current behaviours and mindset. They can then assess what, if anything needs to change to get them to the next phase of their career/life. Words people sometimes associate with me that characterise how I show up as a coach; non-judgemental, intuitive, and professional. Specialising in Team Coaching, Leadership Coaching, Career Coaching and Executive Coaching.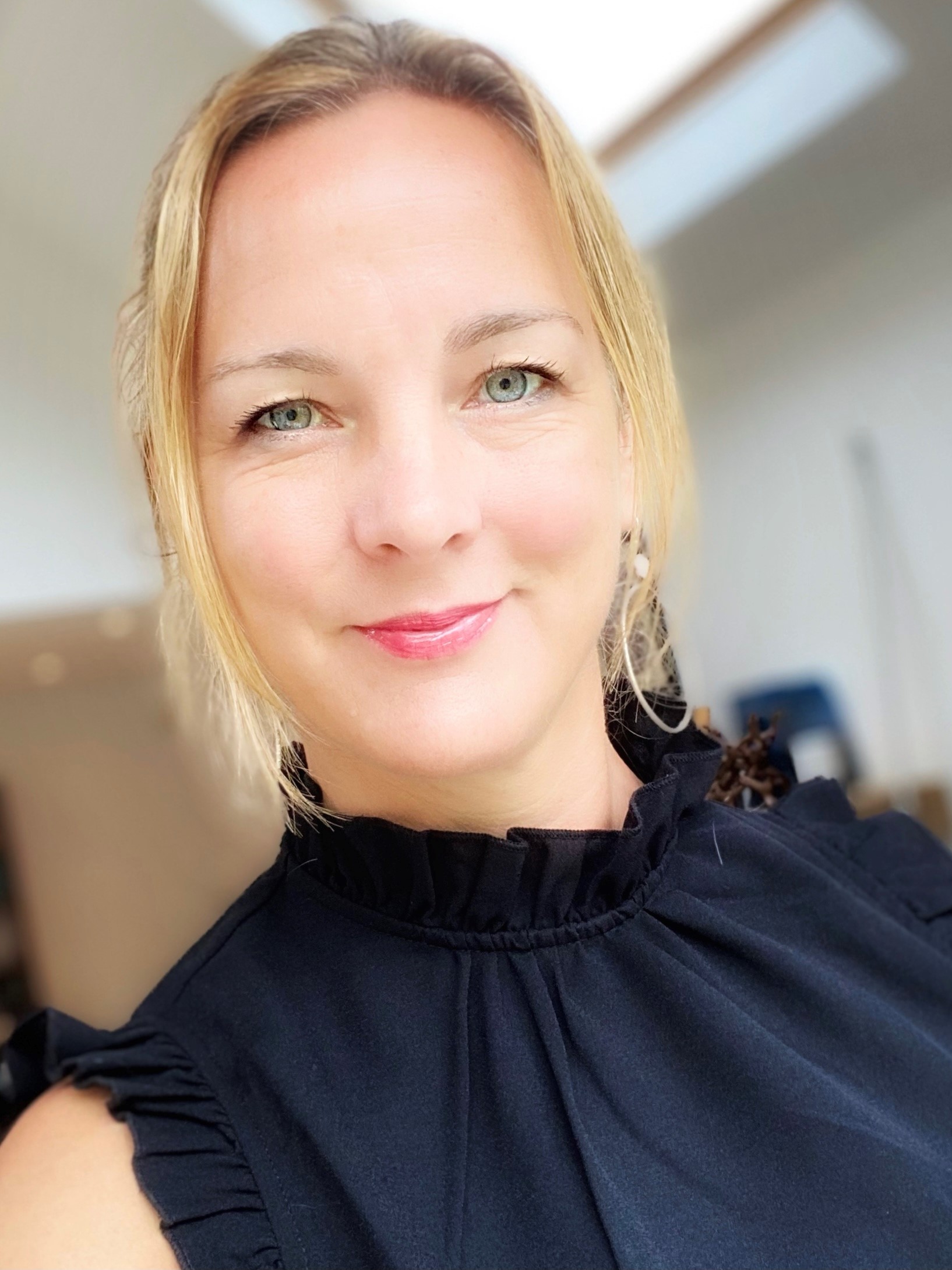 Cécile Jenkins , Executive Coach
For the last two decades, I have worked with a wide range organisations and businesses across various sectors, including management consulting, higher education, health and social care, housing, defence and retail.​ My primary focus has been supporting leaders in effectively communicating with their teams, particularly during periods of significant change. I have always been driven by a deep passion for fostering workforce engagement, enhancing productivity, and cultivating a robust organizational culture. Dedicated to helping people navigate critical junctures in their careers, such as transitioning to new roles, securing seemingly unattainable promotions, managing transformative changes on personal or professional levels, or generally overcoming obstacles that hinder their progress in their career, job or life.
Since 2021, I have been the proud owner of Working Life, my own coaching company. Specialising in supporting people with their work and life challenges, my role as a coach is focused on helping people get clarity and focus, energy and motivation and get them to where they want to be – helping them get to their most ambitious goals.
Through Working Life, I have had the opportunity to coach individuals from various renowned companies, including a top-three global coffee company, one of the top five management consulting firms, energy companies, biopharma, and independent entrepreneurs. I am highly adaptable in my approach, collaborating closely with my clients to ensure the best possible outcomes for their specific needs and goals.
​I live with my husband, two teenage children - two retrievers and a most affectionate rescue cat - in a quiet village in Gloucestershire.
Specialising in Leadership Coaching, Career Coaching, Executive Coaching and Life Coaching.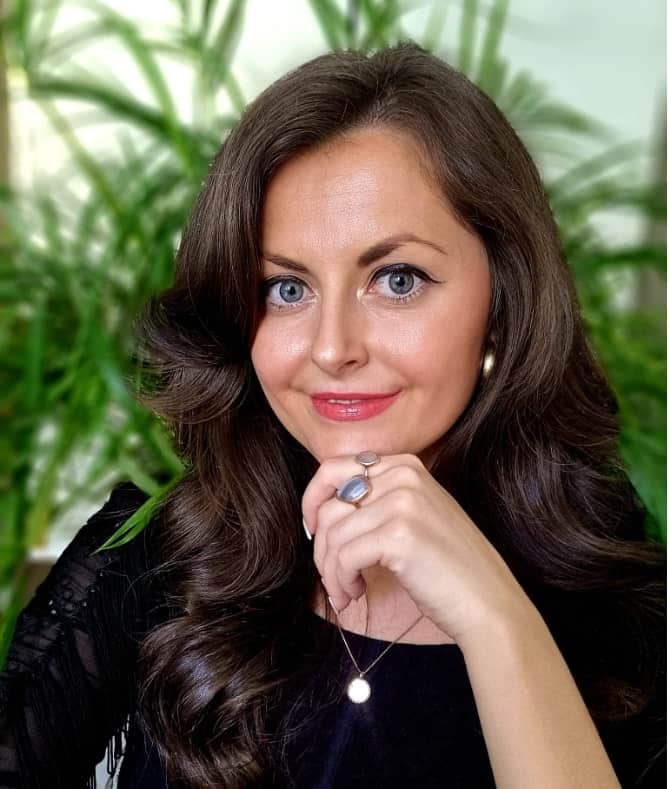 Darya Belsner, Executive Coach
Darya has over 12 years corporate senior leadership experience working in HR Tech industry supporting a variety of clients such as KMPG, Michael Page, Brunel and Bupa. She currently holds a Senior Director role in Operations working across EMEA, North America and APAC regions.
Throughout her career Darya has always been on the forefront of driving positive change and improving efficiency. She is known for her commercial diligence, operational insight and strong business acumen, effective cross-functional partnerships, strong project management skills, and clear communication are the pillars of Darya's career success. This experience coupled with her unique approach to coaching now helps her clients unlock their potential, leverage their strengths, build better relationships and get long lasting results.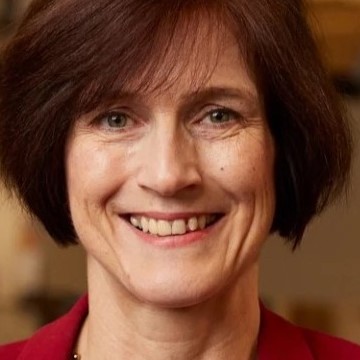 Abigail Gregory, Executive Coach
Professor Abigail Gregory MBE is the Director of Academic Strategy at Pagoda Projects Ltd, and is an independent Higher Education Consultant, Executive Coach and Mentor. She has had a long career in Higher Education, including in senior university and faculty management roles where she has a record of transformational leadership and working collaboratively to drive performance and growth. She has specialist expertise in internationalization and gender equality and was awarded an MBE for services to exports in 2019. She is a Fellow of the Chartered Management Institute and a Trustee of the Calder Valley Community Land Trust.

In her Executive Coach role, after more than a decade coaching and mentoring in universities, Abigail now works with senior executives and other career professionals across the private, public and third sectors. She offers an empathetic, solutions-focused, and integrated approach drawing on diverse schools of thought and tools in the service of her clients. She specialises in leadership and business coaching, including work-based challenges - from personal to organisational and operational to strategic -, career and life transitions, work-life balance and career development. Abigail qualified as an Executive Coach on the triple accredited Executive Coaching Postgraduate Certificate Programme at the Henley Business School and is an International Coaching Federation member.
You May Also Be Interested In