Digital Advertising, Social Media and Content Strategies Course
This CIM Recognised Programme in Digital Advertising, Social Media and Content Strategies Course will help you transform your organisation's digital presence, increase engagement and keep up to date with the latest trends in digital media and marketing within a constantly evolving digital landscape.
This programme aims to bring fresh thinking into your digital marketing and social media presence through cutting edge industry methods. Staying relevant in the digital age means embracing innovation and adapting to change. The Digital Advertising, Social Media and Content Strategies Programme focuses on the latest trends, strategies, and technologies that are reshaping the digital marketing landscape.
Participants will explore a wide range of topics, from building strong brands and producing effective strategies to mastering digital acquisition, conversion, and retention. Social media strategies will be dissected, and participants will uncover the secrets to crafting compelling content and engaging with your audience across multiple platforms. The course will explore how new technologies such as AI and digital platforms are shaping the future of digital marketing and advertising.
Participants will be empowered to think both strategically and tactically. The course equips participants with the essential tools to not only conceptualise winning digital strategies but also to execute them and deliver better results. Whether leading a team, managing an organisation, or collaborating with partners, participants will build the knowledge and skills to make informed decisions and drive digital results.
The aim of the programme is to bring digital marketing and social media to life through modern marketing industry methods. The course will look at building brands and marketing strategies, digital marketing acquisition, conversion and retention, social media strategies and much more.
*Limited discounted places available for public and third sector organisations. Please enquire for more information.*
Course Summary
Duration:
4 Day
---
Delivery Method and Price:
Virtual Classroom:
£995
ASK A QUESTION
About the Programme
This course is for anyone that works in marketing or those would like to develop their knowledge and understanding of digital marketing and the digital advertising landscape.
Benefits
This course is for you if you want to…
Understand the digital environment, emerging themes and current trends

Learn how to plan, implement and develop a digital marketing strategy

Learn how to effectively measure and evaluate

Understand SEO and PPC and the associated Google tools

Learn how to utilise social media and content marketing

To develop a working understanding of Google Ads and how it can become a benefit to your marketing efforts
*Please note that some of the materials and objectives may be subject to change depending on discussions, activities and needs of the cohort upon reflection of delegate responses to the pre-programme questionnaires.*
Session 1
Digital Strategy - Building an Online Brand that Stands out from the Crowd
Key themes include:
Adapting your strategy to accommodate the digital world

Emerging digital themes and trends

Building brands, personas and brand archetypes and how they can change across online and traditional marketing channels

Digital marketing strategies and the marketing mix
Session 2
Campaign Planning - How to Acquire, Convert, and Retain Your Ideal Customers through Digital Marketing
Key themes include:
Customer process in a digital world

Digital campaigns and planning

Profiling, segmentation and targeting

Customer journey mapping

Measuring brand awareness

Creating a content marketing strategy
Session 3
Social Media Marketing: Platform Management, Strategic Planning, and Content Creation
Key themes include:
Social & digital media's impact and importance in your business

Exploring existing and emerging forms of social media

Social Media Advertising; how and why

Strategies and techniques to encourage user engagement and internal thought leadership

Social media content distribution best practices

The power of influencers across B2B and B2C communities

Industry standard tools to manage asset creation across social media

Content Creation with AI-generated Text and Images
Session 4
Digital Advertising: How to Reach Your Extended Audience Through Digital Advertising, SEO and AI Tools
Key themes include:
The Role of AI in advertising and analytics

Best practices for websites and landing page creation and management

The creation and implementation of Google Ads

Exploring the foundations of Google Analytics

The foundations of SEO

The future of digital marketing/emerging marketing
Whilst this programme is not linked to a formal qualification, it will contribute to delegate's ongoing personal and professional development.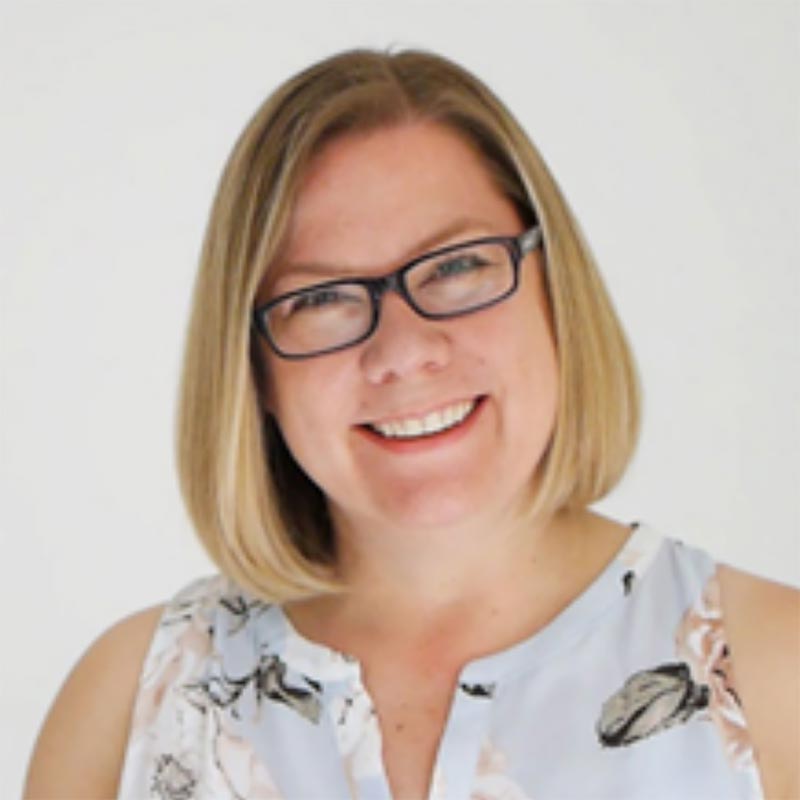 Julie Hall
Tutor
Julie Hall is a digital leadership and marketing consultant with over almost two decades of experience.

She is an experienced trainer in marketing, digital leadership and transformation and has worked with the Ministry of Justice, Barclays Bank, The Careers & Enterprise Company and Google.

She has trained and consulted with hundreds of organisations and individuals to support them with their digital projects. She is the Managing Director of Springmedia, a digital agency based in Surrey and The School of Marketing which mentors and supports businesses large and small with their Digital Marketing initiatives.

Julie believes that digital leadership is not just about technology, it is about working with your people, creating the right culture and developing mindsets across teams and people. It is collaborative, creative and about building capability during a time of uncertainty and change.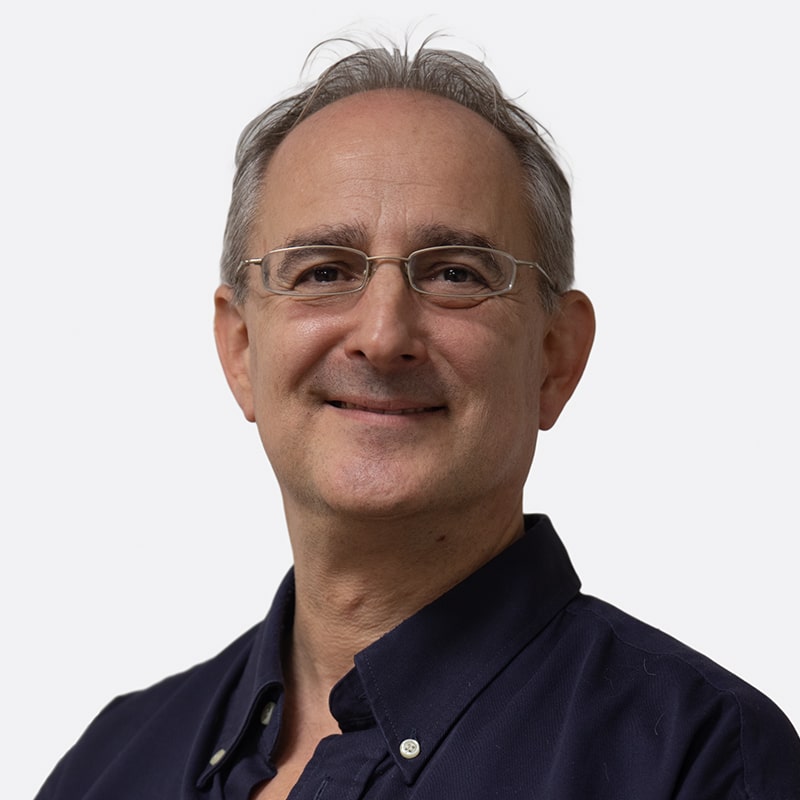 Bill Faust
Tutor
Bill is a guest speaker at leading global business schools including Sheffield (UK), EDHEC (FR) IMD (CH), Queensland University (AUS), Oxford Brookes (UK), Rotterdam School of Management (NL) MIT (USA), London Business School (UK) to mention a few.
He has delivered Tedx Talk on Disrupting Disruption at EDHEC Business School in Lille March 2018 and three Henry Stewart Talks: Disruption & How to Change, The Director as a Technology Advocate: Why? & How to structure a Presentation
He is a keynote speaker and he was asked by Fiat Chrysler Automotive to headline their annual conference on Disruption and Cambiamento (Change) delivered in Italian and English.
Bill spent his corporate career in the international communications industry Bates Dorlands, DMB&B & CIA advertising companies where he was lucky enough to live and work in London, Paris, Sydney and New York working with clients including BT, Campbell's, Mars, Alfa Romeo, then worked was the Marketing Director UK and Europe for GE Insurance Holdings.
He is the co-author of the international best seller Pitch Yourself 2nd edition published by Pearson. Demonstrating apply marketing principles to the recruitment process). Pitch Yourself is published in 67 countries and has been translated in numerous languages including the big four: English, Spanish, French and Chinese.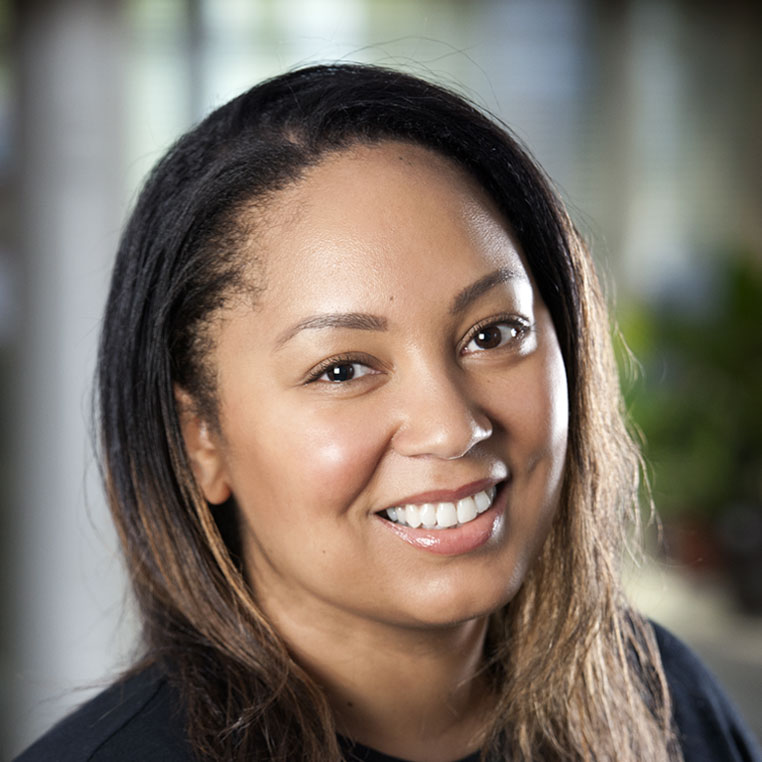 Nebula Norman
Tutor
Nebula Norman is a senior marketer with almost 20 years' experience building and leading marketing teams across industries including retail, FMCG, finance and the public sector. Her expertise covers the breadth of the marketing mix, with a focus on digital marketing and social media. She has a track record of leading organisations through change and successfully translating strategic priorities and business objectives, into compelling campaigns that hit commercial targets.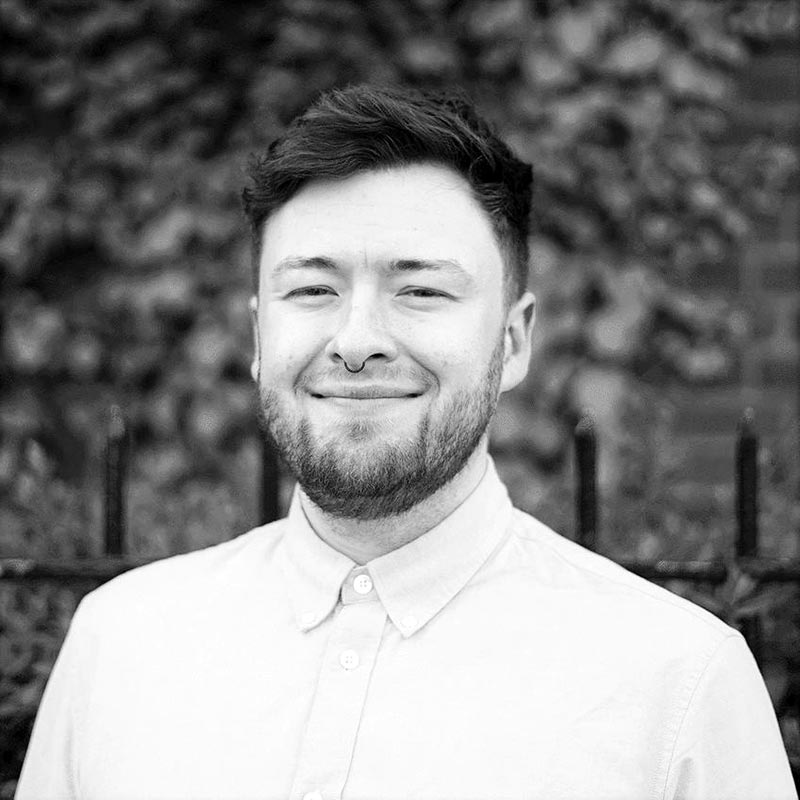 Rian Bailey-Weir
Tutor
Rian is a content marketing specialist with a passion for all things marketing, behaviour change, and empowerment through education.
He has a diverse background in marketing, having worked both in-house and agency-side with clients in various sectors like retail, construction, healthcare, education, and property over the last 10+ years.
Most notably, Rian has delivered successful strategic activity for clients such as Liverpool John Moores University, Liverpool Freeport, Peel: Wirral Waters, and Transport for the North to name a few.
Rian is a successful business leader and networker, having set up Liverpool-based content marketing agency A&B Marketing in 2020. Rian now leads a small team to deliver engaging marketing campaigns that are focused on collaborative, ROI-
Having delivered training to hundreds of delegates, Rian utilises his unique approach to marketing and education to guide delegates through each stage of the learning process at a pace that is comfortable and engaging.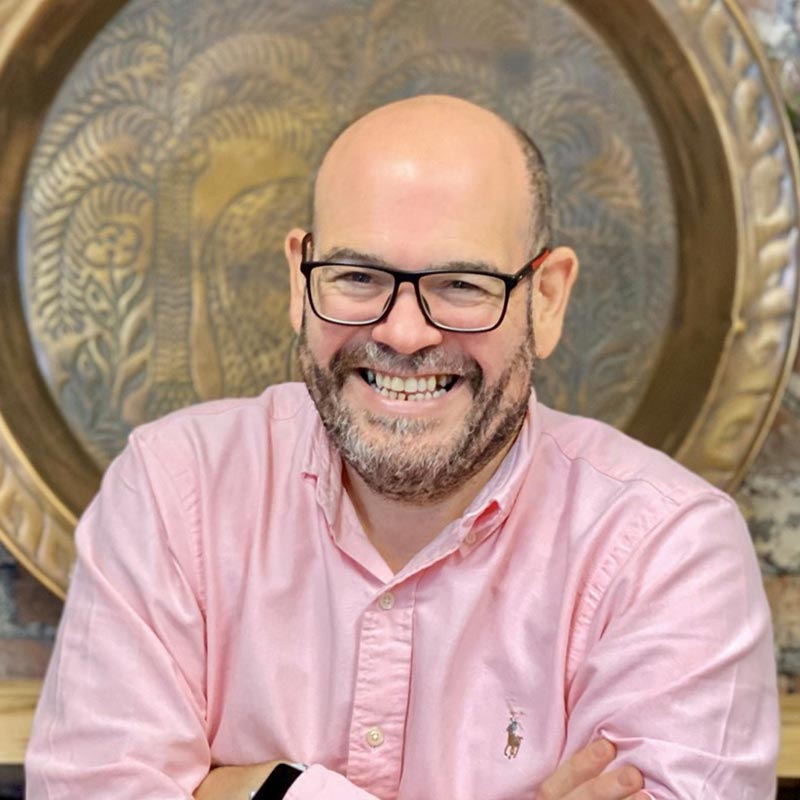 Matt Eld
Tutor
Matt is an expert in marketing strategy and business transformation. He is a senior leader with over 25 years' experience of improving and growing businesses, gained from a variety of senior management roles. Matt has held MD and Director posts in a FTSE 250 organisation, Marketing and Communications agency and as a business owner. A CIM Marketer by background, Matt has amassed a wealth of commercial transformation and marketing communications experience. He is an accomplished communicator and is skilled at operating at all levels of the organisation, analyzing and quickly establishing business challenges and developing sustainable solutions. He has strong influencing and negotiation skills and can drive transformation change to success with authority and a clear vision. His broad range of experience covers multiple disciplines including marketing, communications and crisis management, commercial development, change management, organisational development, IT & technology deployment, project management and business improvement.
Matt is a director level project and transformation professional with demonstrated ability to create and translate strategy into measured operational performance improvement. He has extensive experience in marketing, customer acquisition, project management, organisational redesign and commercialization, which he has gained across direct and agency environments in Higher and Further Education, Media & Publishing and Local Government sectors. He is an accomplished leader and influencer from the boardroom to front line teams across multiple location.
Our dedicated In-House Training team can work with you to create a tailored training course that creates an optimal learning experience. Our bespoke built training programmes are designed around your needs and allow you to meet the specific requirements of your business.
Click here to view our In-House Training services.
Download In-House Training PDF
Is this course right for you?
Understand the digital environment, emerging themes and current trends
Learn how to plan, implement and develop a digital marketing strategy
Learn how to effectively measure and evaluate
Understand SEO and PPC and the associated Google tools
Learn how to utilise social media and content marketing
Testimonials
Julie herself was highly knowledgeable and personable, with good presentation, I would attend a course with her again. I found the overall discussion with likeminded people very beneficial.
Julie has been absolutely fantastic in delivering this course. She's extremely knowledgeable and personable and I'd gladly take more courses with her in future. The way she has gotten the group to engage has been fantastic too.
I couldn't fault Julie's knowledge or professionalism at any stage.
Both Matt and Rain were super knowledgeable and helpful throughout - they were very open to questions and exploring different views. I found the pace of the course was spot on - managing to cover a lot of topics in the time but without feeling like it was lacking detail. Magic!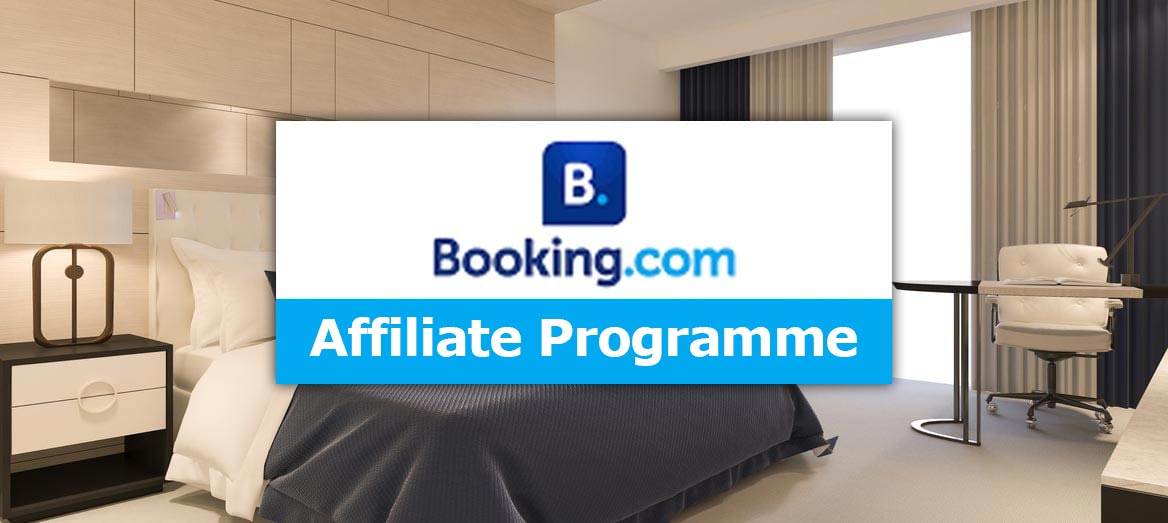 Accommodation Made Easy
On confirmation of your course booking, you'll have the option to book accommodation from the world renowned and trusted Booking.com. Book your course, book your accommodation, expand your skills. Easy as 1 2 3.
Upcoming Courses
{{ availability(event).text }}
In Association With:
Availability:
Fully Booked:
{{ (new Date(parseInt(event.start_date))).toLocaleDateString("en-GB") }} - {{ (new Date(parseInt(event.end_date))).toLocaleDateString("en-GB") }}
Location:
{{ event.location_name}}
Price:
£{{ event.price }} + VAT
Book Your Place
Frequently Asked Questions