Inclusive Leadership Programme - CMI Level 7
In a dynamic global market, organisations rely on diverse, multidisciplinary teams. But simply throwing a mix of people together doesn't guarantee high performance; it requires inclusive leadership. Leadership that assures that all team members feel they are treated respectfully and fairly, are valued and sense that they belong, and are confident and inspired.
In today's competitive and modern climate, it is critical that leaders and managers understand the impact of their decisions and actions on others they manage. Effective leaders play a key role in shaping a positive working environment, supporting progression, ensuring equality and building an inclusive, high performing culture.
Research from Harvard Business School has concluded that having inclusivity within a team will 'directly enhance its performance.' Their research shows that teams with inclusive leaders are 17% more likely to report that they are high performing, 20% more likely to say they make high-quality decisions, and 29% more likely to report behaving collaboratively. The same research also highlighted that a 10% improvement in perceptions of inclusion increases work attendance by almost 1 day a year per employee, reducing the cost of absenteeism.
The Inclusive Leadership Programme will enable participants to reflect on their current leadership approach. Leaders will be introduced to strategies and techniques that they can use to create an inclusive culture and lead diverse perspectives.
The course will equip participants with a responsibility for others, recognising the key role they have to play in shaping a positive working environment, supporting progression and ensuring equality, including pay equality.
The programme is delivered by experts in evidence-based inclusive leadership development. Through a range of theory, interactive discussion and practical application, participants will be able to confidently apply a plan for improvement in their own organisational context to meet the challenges and opportunities ahead.
Course Summary
Qualification:
CMI Level 7 Award in Strategic Management and Leadership - Optional
---
Duration:
3 Day
---
Delivery Method and Price:
Virtual Classroom:
£1,650
ASK A QUESTION
About the Programme
This course is ideally suited to;
Middle or Senior managers who have direct responsibility of managing a team and want to explore themselves as a leader and the concepts of equality, diversity and inclusion.

Managers who want to increase their understanding of the leader's role in the effective management of an inclusive organisation

Those wanting to inspire, influence and build high-performing inclusive teams

Those wanting to build on your inclusive leadership and management skills

Those wanting to learn inclusive management techniques and tools to foster a diverse, positive and inclusive working environment
*Please note that some of the materials and objectives may be subject to change depending on discussions, activities and needs of the cohort upon reflection of delegate responses to the pre-programme questionnaires.*
Session 1
Understanding inclusive leadership
Key themes include:
The business case for inclusive and diverse organisations

Defining 'equality' 'diversity' and 'inclusion'

Management expectations in the inclusive and diverse environment

Mission, vision, values & EDI

Defining organisational culture

The key traits of an inclusive leader

Building trust

Leadership styles and their impact on inclusivity
Session 2
Leading others inclusively
Key themes include:
Nurturing diverse dynamic teams

Recognising and supporting the needs of a team

Exploring bias

Understanding micro-incivilities and how to tackle them

Effective communication
Session 3
Inclusivity and the organisation
Key themes include:
Creating psychological safety in teams

Employee lifecycle inclusivity

Supporting mental health and recognising symptoms of stress

Strategies to install or improve inclusive practice

Measures of success and stakeholder engagement
The CMI Level 7 Award in Strategic Leadership and Management
Assessment
The CMI Level 7 - Award in Strategic Management and Leadership is designed for directors and senior managers who have the authority and personal inspiration to translate organisational strategy into effective performance.
This qualification requires senior and aspiring senior leaders to build on their skills in strategic management and leadership and to focus on the requirements of inter-organisational strategy. You will be required to take the theory, thought leadership and research discussed on the programme, and implement it in your professional life by focusing on your own leadership development, and positively challenging organisational strategy.
You will be required to complete one 3,500 – 4,000-word written assignments that require taught theory to be applied to the organisational context:
Unit 702: Leading and Developing People to Optimise Performance
Support
As part of your course fee, you are given unlimited access to post-classroom tutorials. These are organised monthly and run by CMI-qualified tutors to help guide learners through the assignment writing phase.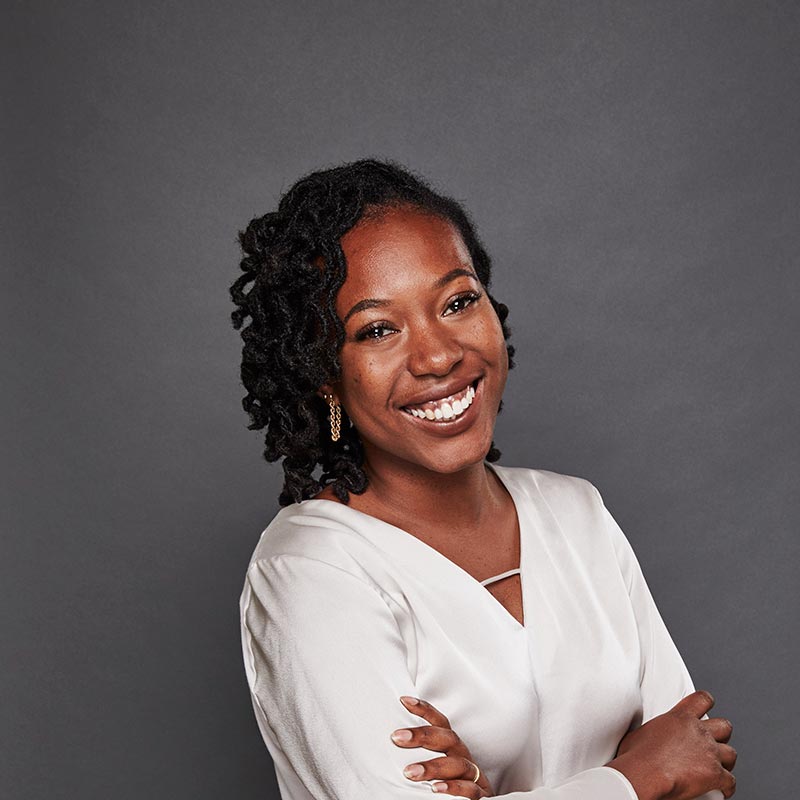 Naomi Buthee
Tutor
Naomi Buthee is an experienced, CIPD qualified people management professional with experience of designing and deploying strategies across multiple sectors. Outside of her corporate experience, she works with various organisations and individuals, providing support and advice on a range of people and strategic issues. Naomi's knowledge, enthusiasm and energy brings her courses to life.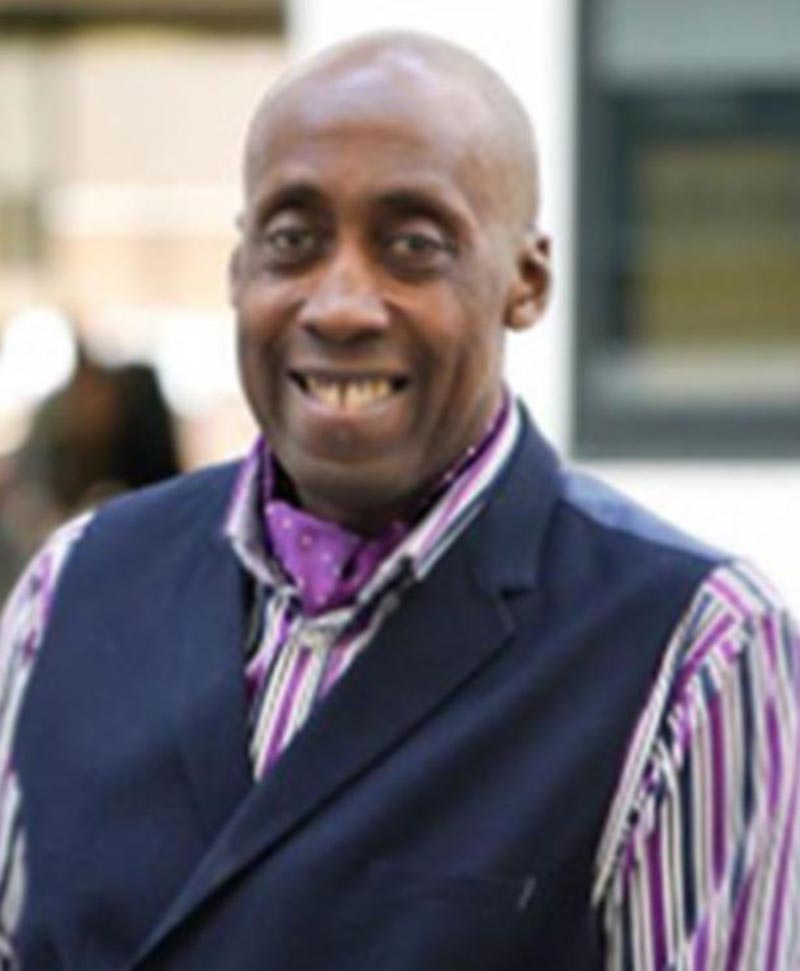 Fitzroy Andrew
Tutor
With a passion for learning; high standards; committed to social causes; grounded humility; an unerring instinct for developing potential. These qualities are amongst the hallmarks of Fitzroy's 40-year career, and they continue to drive him as he develops his portfolio of work with individuals and enterprises.

He knows what it is to climb the career ladder. An HR Director at 29, a charity CEO by his mid-thirties, author of an award-winning research report, and a leader at executive and non-executive levels of SMEs and social enterprises over the last twenty years. Fitzroy has accumulated a wealth of knowledge in strategy, leadership development, coaching and mentoring.

A gifted communicator, Fitzroy is turning his talents to focus in two key areas. The first is to work with individuals to make career and life success meaningful through strengthening and expressing what he calls their 'Achievement Mindset'. This will be delivered through a tailored support package of coaching and self-presentation, and is equally relevant to employed and self-employed professionals.

The second arises out of his experience as a child of the Windrush generation, and is about helping corporate enterprises get the best from inclusive leadership. Teams in today's workplace need to know how to maximise the contribution and effort from everyone; this places a premium on relationships. The most successful teams are the most inclusive teams, and Fitzroy is highly skilled at working with groups to help them unlock high performance through inclusion.
Our dedicated In-House Training team can work with you to create a tailored training course that creates an optimal learning experience. Our bespoke built training programmes are designed around your needs and allow you to meet the specific requirements of your business.
Click here to view our In-House Training services.
Download In-House Training PDF
Is this course right for you?
Explore the different dimensions of inclusivity and diversity
Explore diversity self-awareness
Be able to identify and implant ways to create an inclusive environment
Develop individual and/or group action plans focused on creating a more diverse and inclusive workplace
Testimonials
Stewart is very well informed, gave good context and perspective on financial learnings and concepts. I enjoyed the group sessions, provided good clarity.
All well presented, good clear understandable content, provided useful background reading information.
The course has been truly excellent!
I have taken so much away from the whole experience. I'm very excited to try out some of the new techniques I have learnt. There was excellent energy in the room and this made the time on the course even more enjoyable.
Very professional and relaxed which demonstrates mastery in their respective fields.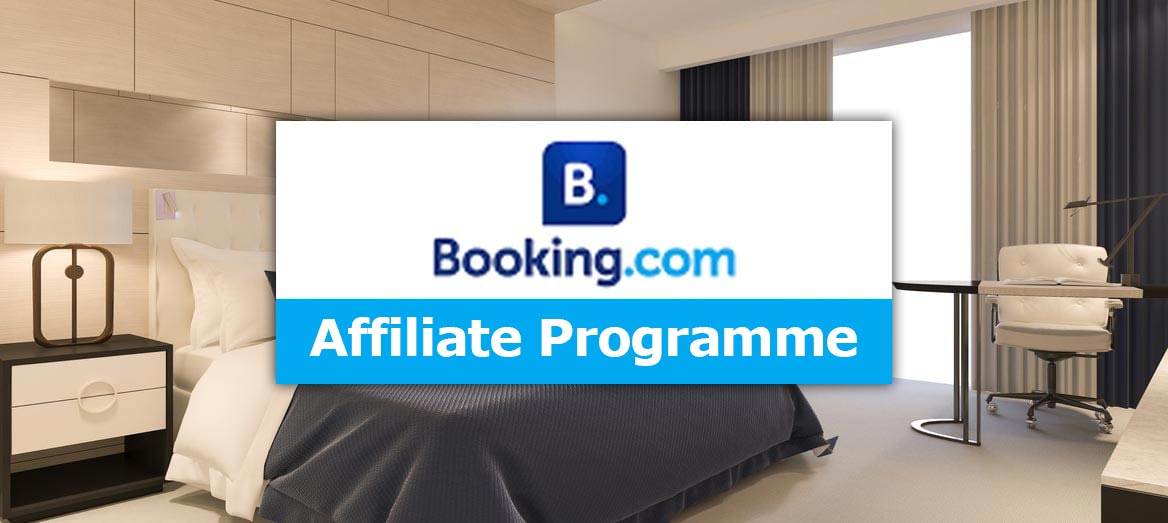 Accommodation Made Easy
On confirmation of your course booking, you'll have the option to book accommodation from the world renowned and trusted Booking.com. Book your course, book your accommodation, expand your skills. Easy as 1 2 3.
Upcoming Courses
{{ availability(event).text }}
In Association With:
Availability:
Fully Booked:
{{ (new Date(parseInt(event.start_date))).toLocaleDateString("en-GB") }} - {{ (new Date(parseInt(event.end_date))).toLocaleDateString("en-GB") }}
Location:
{{ event.location_name}}
Price:
£{{ event.price }} + VAT
Book Your Place
Frequently Asked Questions