Organisational Development and Design Course - CMI Level 7
The Organisational Design and Development Course – CMI Level 7 presents delegates with practical tools and techniques to develop their own OD (Organisational Development) strategy, with a range of OD interventions through the application of the OD consultancy cycle.
Delivered through the lens of the OD consultancy cycle, key OD models, theories and case studies, participants will be encouraged to develop their own OD approach and consider how these fit with their organisational strategy, personal objectives, and values. It focuses on the practice of OD, has a real-world focus, and is delivered by tutors who are consultants and business practitioners in the field of OD.
Organisational development and change initiatives are vital for organisations to continue to improve their performance, whether that be increasing staff retention, improving productivity, developing innovative practices, or staying competitive.
Practitioners often find themselves executing OD, often not deliberately, but through the context of change and transformation which can lead to a curiosity of the natural dynamics of people, organisations, and systems. Recognising that people are the most important part of any organisation and form the foundation for success. This course builds upon this domain of knowledge.
Through this engaging course, participants will develop the key skills and attributes of a successful OD practitioner. Building both their own levels of confidence together with the expertise needed to drive change from strategy to execution, to help your organisation thrive now and in the future.
Course Summary
Qualification:
CMI Level 7 Certificate in Strategic Management and Leadership - Optional
---
Duration:
4 Day
---
Delivery Method and Price:
Virtual Classroom:
£2,100
ASK A QUESTION
About the Programme
This course will give you a fresh perspective needed to lead change within your organisation to achieve your strategic objectives.
It is suitable for:
Organisational development practitioner

Business change agents

Operational managers who are responsible for mobilising teams and delivering strategic objectives.

Newly appointed leaders or aspiring leaders

Senior HR management professionals responsible for formulating and or implementing strategy.

HR business partners

Consultants and Coaches looking to formalise their knowledge of OD
*Please note that some of the materials and objectives may be subject to change depending on discussions, activities and needs of the cohort upon reflection of delegate responses to the pre-programme questionnaires.*
Session 1
OD Terrain and Context
Key themes include:
OD consultancy cycle

Key organisational models of OD

Self as an instrument

The role of the OD practitioner

Consultancy contracting
Session 2
Diagnosing and Intervention Design
Key themes include:
Diagnosing and diagnostic instruments

Design theories and approaches

OD tools and practices

Psychometric tests

Appreciative enquiry

Coaching culture
Session 3
Interventions
Key themes include:
Facilitation

Power, communication, conflict

Speaking Truth to Power

Multicultural OD

Working with difference
Session 4
Implementing and Evaluating OD Interventions
Key themes include:
OD planning

OD implementation

OD evaluation

Consultancy disengagement

Consultancy follow up
The CMI Level 7 Certificate in Strategic Management & Leadership
Assessment
The CMI Level 7 Certificate in Strategic Management & Leadership Practice is designed for managers and leaders who have the authority and responsibility to drive business activities, implementing an organisational development strategy across the organisation or involved in transformational change. The qualifications require managers and leaders to build on their strategic management and leaderships skills to focus on the requirements of embedding these skills into an organisations strategy.
Delegates will be required to complete two 4,000 – 4,500-word written assignments. Each assignment requires taught theory to be applied to the organisational context:
702 Leading & Developing People to Optimise Performance

707 Organisational design and development
Support
As part of your course fee, you are given free and unlimited access to post-classroom tutorials. These are organised monthly and run by CMI qualified tutors to help guide learners through the assignment writing phase.
Chartership (CMI Chartered Manager)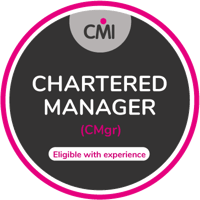 Those learners that successfully complete and are awarded the Level 7 Certificate in Strategic Management & Leadership are eligible for 'Fast Track' to Chartered Manager status. This route builds on the completion of your eligible CMI qualification and provides a fast-track assessment process taking into account your prior learning with CMI. (Note - There is a separate cost for this and the application and payment are made directly to CMI) - For further information visit - CMI Chartered Manager
Gaining Chartered Manager status involves completing a holistic assessment that is underpinned by the CMI Professional Standard for Management and Leadership. It provides you with a fantastic opportunity to reflect on your recent workplace achievements and how you effectively apply your management and leadership skills.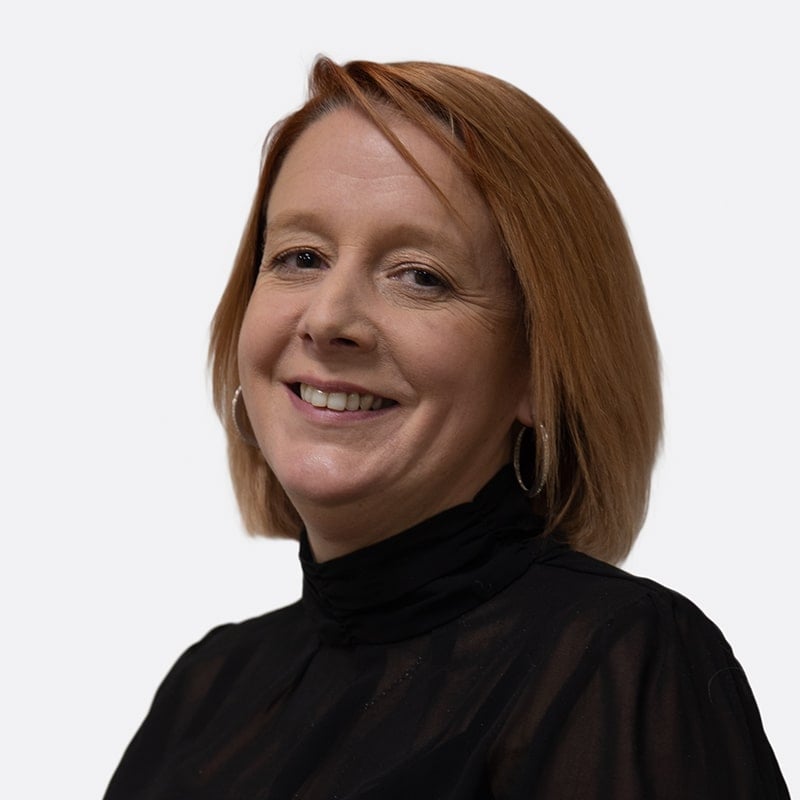 Kerry Robinson
Tutor
Kerry describes herself as a hybrid professional working on the intersection of cultural development, improvement science and positive performance delivery. Kerry has a strategic focus, emphasising strategy into action through operational delivery.
 Kerry's career has spanned equally the private sector and NHS, having worked in logistics, food manufacturing, telecommunications and oil research across a range of technical disciplines.  Kerry is a chartered management accountant, green belt six sigma improvement trained, Kings Fund Top Management Programme Alumni.  
For 13 years Kerry was employed in the NHS, six years as a Board Director, also Senior Responsible Officer for MSK care in a forming integrated care system.  Kerry's portfolio has spanned strategy, organisational development, quality improvement, research, project management.
Kerry now has a portfolio career being both a practitioner and a trainer in her mix of consultancy and training work ensuring she stays up to date with current theory, context and practice. Kerry is also a sessional lecturer teaching improvement science and organisational development at Masters level for several universities.
Kerry has a strong belief in bringing training to life through practice to embed in the grain of their organisations.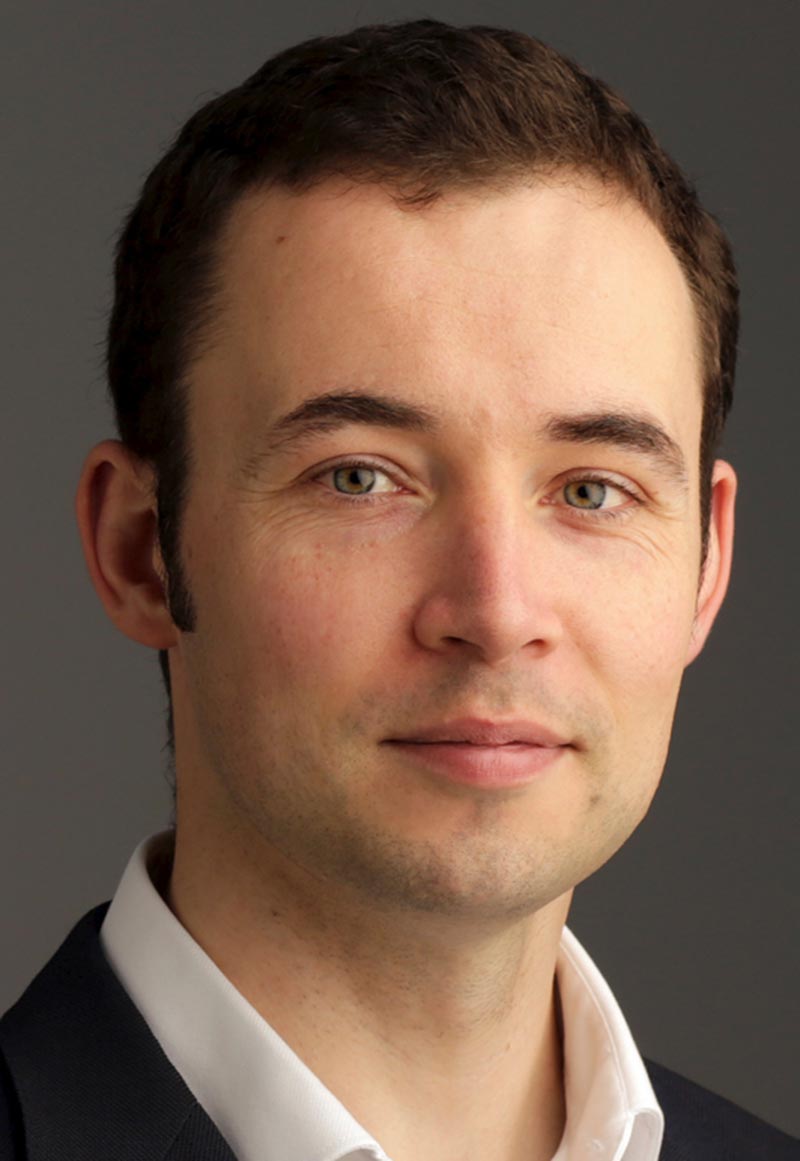 William McKee
Tutor
Starting out as a civil engineer responsible for large infrastructure projects, William became fascinated with the people side of business. Now a qualified business psychologist, and executive coach, he aims to bring a refreshingly practical approach to culture, people and performance. Over the last 10 years, he has worked with leaders and managers in organisations like British Airways, the Met Office, Bombardier, the NHS and multiple local authorities. He also spent time supporting SMEs and start-ups as well as working in the Middle East with one of the world's largest food producers. As a result, he can relate to a wide range of people and organisational contexts.
Credentials:
Member of the International Coaching Federation (ICF) and holds the Associate Certified Coach (ACC) credential

Lecturer with Henley Business School, teaching on its Professional Certificate in Executive Coaching (PCEC) programme

Holds a Team Coaching Certificate from the Academy of Executive Coaching (AoEC)

Holds a foundation certificate in Nancy Kline's Time to Think coaching method

Recently interviewed for the book Coaching with Research in Mind on utilising psychometrics with coaching, as he aims to strike a balance between practical 'rules of thumb' and the latest evidence-based research.
Our dedicated In-House Training team can work with you to create a tailored training course that creates an optimal learning experience. Our bespoke built training programmes are designed around your needs and allow you to meet the specific requirements of your business.
Click here to view our In-House Training services.
Download In-House Training PDF
Is this course right for you?
Understand how to evaluate organisation strategy
Articulate the value of change and organisational development within your business
Understand how to evaluate, shape and drive the organisation culture
Be able to apply systemic thinking to a range of people practices
Testimonials
The virtual platform worked very well and I would be more than happy to operate in a similar environment again. Steve was quite obviously extremely knowledgeable and his presentation style and course structure proved to be extremely engaging. I loved Steve's presentation style and his encouragement for delegates to think in different ways!
The course was great, kept interest of the group and I really appreciated the use of real life examples for context.
The course content was brilliant and more relevant to my role than I expected. The tutors had different teaching styles and were all fantastic. They were very engaging and offered further contact and support after the course. I enjoyed looking at the Disc leadership analysis and how it would benefit my role.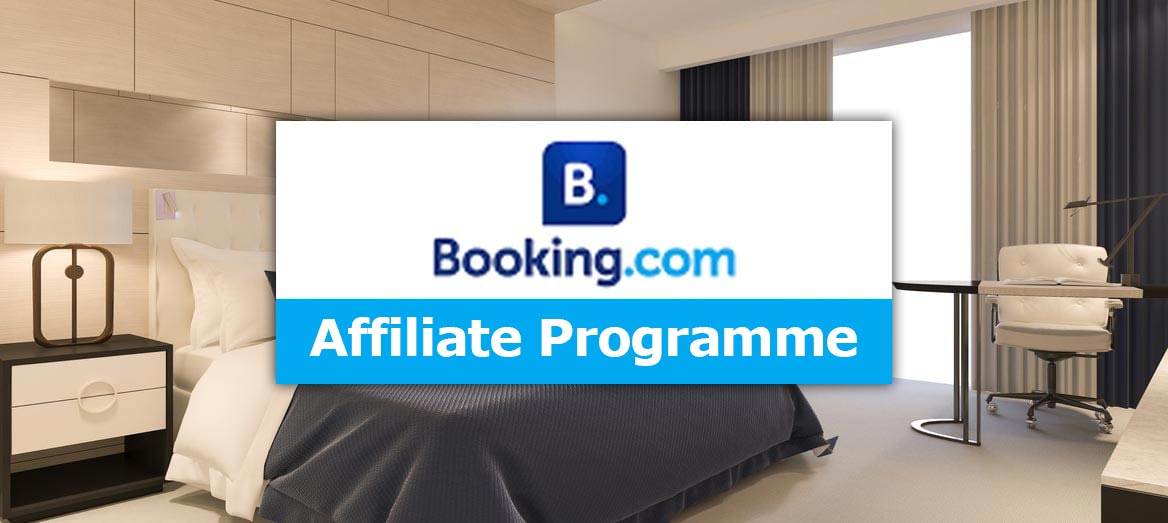 Accommodation Made Easy
On confirmation of your course booking, you'll have the option to book accommodation from the world renowned and trusted Booking.com. Book your course, book your accommodation, expand your skills. Easy as 1 2 3.
Upcoming Courses
{{ availability(event).text }}
In Association With:
Availability:
Fully Booked:
{{ (new Date(parseInt(event.start_date))).toLocaleDateString("en-GB") }} - {{ (new Date(parseInt(event.end_date))).toLocaleDateString("en-GB") }}
Location:
{{ event.location_name}}
Price:
£{{ event.price }} + VAT
Book Your Place
Frequently Asked Questions