Senior Leadership Programme - CMI Level 7
This Level 7 accredited Senior Leadership Programme presents professionals with the opportunity to dedicate themselves to their continued professional development; providing a platform to learn, reflect and grow.
The programme has been designed to help leaders gain a better understanding of the corporate dynamics within their senior management teams and enable them to evaluate and improve their personal approach to leadership. In exploring a range of different leadership styles, participants will have the opportunity to reflect on and analyse their own approach. This engaging programme will allow learners to develop a sound understanding of effective leadership models and their practical application through real-world examples, case studies, activities and discussion.
Extending beyond the individual, the programme also explores the importance of culture, collaboration and high-performing teams. Collectively, this will provide the foundation for strategic thinking and planning, enabling participants to apply their learning to their own role and the broader organisation.
Course Summary
Qualification:
CMI Level 7 Certificate in Strategic Management and Leadership - Optional
---
Duration:
4 Day
---
Location:
Virtual Central Manchester Central London
---
Delivery Method and Price:
Virtual Classroom:
£2,150
Face to Face Classroom:
£2,650
ASK A QUESTION
About the Programme
This programme has been designed for managers, directors and senior stakeholders with a minimum of three years of senior management experience.
This course is for you if you want to:
Understand the leader's role in the effective management of an organisation

Inspire, influence and build high-performing teams

Build on your strategic leadership and management skills

Learn effective management techniques and tools
*Please note that some of the materials and objectives may be subject to change depending on discussions, activities and needs of the cohort upon reflection of delegate responses to the pre-programme questionnaires.*
Session 1
Self as Leader
Key themes include:
Management expectations in the strategic environment

Personality

Self-awareness, authenticity and emotional intelligence
Session 2
Working in the Strategic Environment
Key themes include:
Organisational values, culture and collaboration

Conflict and difficult conversations

Acting politically

Teams

Coaching and mentoring
Session 3
Business Planning and Building a Strategy
Key themes include:
Systems thinking

Improvement planning

Problem solving

Strategy, application and evaluation
Session 4
Improvement Methodology and Delivering Excellence
Key themes include:
Practical improvement techniques

Leading and managing change

Developing strategy

Mission, vision and values

Implementation

CMI qualification
The CMI Level 7 Certificate in Strategic Leadership and Management
Assessment
The CMI Level 7 Certificate in Strategic Management and Leadership is designed for directors and senior managers who have the authority and personal inspiration to translate organisational strategy into effective performance.
This qualification requires senior and aspiring senior leaders to build on their skills in strategic management and leadership and to focus on the requirements of inter-organisational strategy. You will be required to take the theory, thought leadership and research discussed on the programme, and implement it in your professional life by focusing on your own leadership development, and positively challenging organisational strategy.
You will be required to complete two 3,500 – 4,000-word written assignments that require taught theory to be applied to the organisational context:
Unit 704: Developing Organisational Strategy

Unit 714: Personal and Professional Development for Strategic Leaders
Support
As part of your course fee, you are given unlimited access to post-classroom tutorials. These are organised monthly and run by CMI-qualified tutors to help guide learners through the assignment writing phase.
Chartership (CMI Chartered Manager)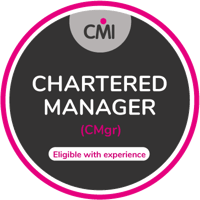 Those learners that successfully complete and are awarded the Level 7 Certificate in Strategic Management & Leadership are eligible for 'Fast Track' to Chartered Manager status. This route builds on the completion of your eligible CMI qualification and provides a fast-track assessment process taking into account your prior learning with CMI. (Note - There is a separate cost for this and the application and payment are made directly to CMI) - For further information visit - CMI Chartered Manager
Gaining Chartered Manager status involves completing a holistic assessment that is underpinned by the CMI Professional Standard for Management and Leadership. It provides you with a fantastic opportunity to reflect on your recent workplace achievements and how you effectively apply your management and leadership skills.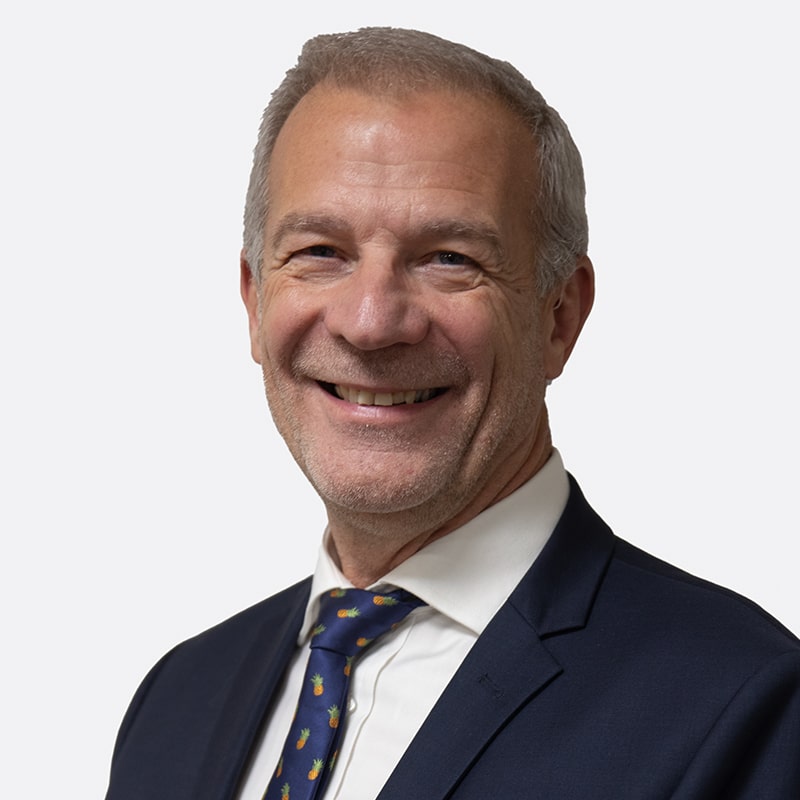 David Smith-Collins
Tutor
David is an inspirational Executive Coach and Leadership Mentor with two decades of experience in people development. He is a Law Graduate (LLB), a Chartered Fellow of the CIPD and he holds an MA in Coaching and Mentoring, a post graduate diploma in Criminology and an MA in Organisational Management and Economics.
David has worked with colleagues at all levels in organisations in sectors including petrochemicals, telecoms, IT, banking and finance, construction, aviation, higher education, ministry, transportation, security, military and customer service. He has a motivational and supportive coaching style.
With more than 30 years in policing, his career has involved strategic planning, performance delivery, security management, risk management and disaster recovery. He is an accomplished strategist. David has extensive experience of operating at a strategic level in public, private and third sector organisations, both in the UK and internationally, bringing a broad spectrum of knowledge, awareness and expertise across a wide range of subjects and disciplines.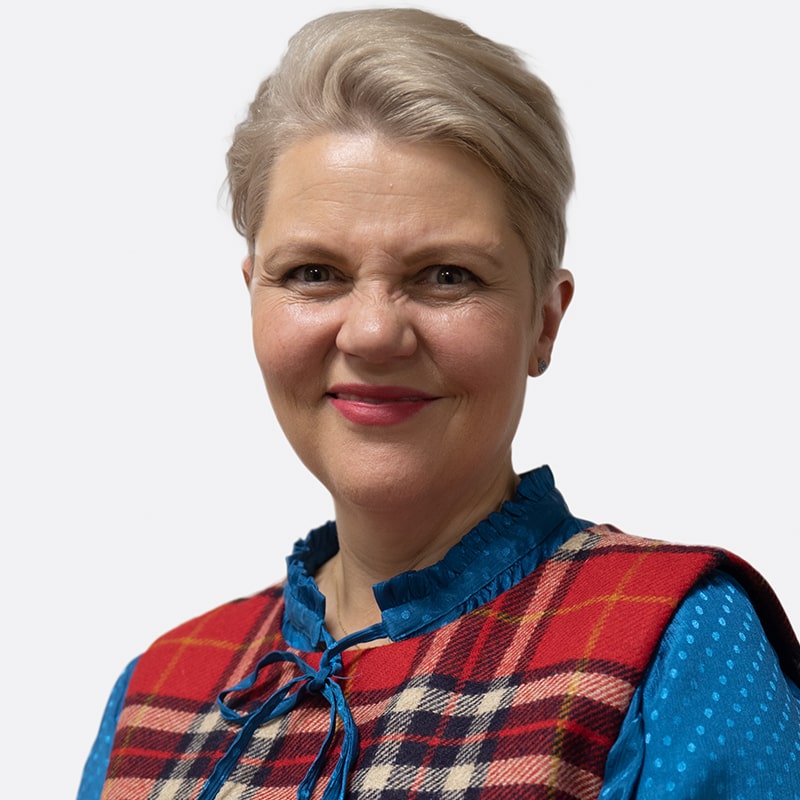 Dr. Victoria Smith-Collins
Tutor
Dr Victoria Smith-Collins, Managing Director of Smith-Collins International, is one of our most experienced trainer-facilitators and coaches.

Victoria has over 20 years of academic and corporate experience that spans international markets. She has trained/supervised academic programmes up to MBA level (including delivering lectures, tutorials and dissertation supervision). Victoria has also worked extensively with the Chartered Management Institute, delivering programmes, examining and verifying assessment work.

Victoria specialises in leadership/management development, with a focus on strategic leadership, consumer psychology (the subject of her Ph.D), organisational development and change management. She has worked internationally for 13 years, where she has worked for an international training institute and has headed the Learning and Development function at one of the Middle East's largest regional banks.

Whilst at the training institute, Victoria grew and developed a number of professional UK based programmes (including those from CMI and CIM). She logged over 1500 hours of training/facilitation, training professionals from the financial services sector and other public and private sector organisations. Before moving to the bank, Victoria took on a senior business development role which primarily involved consulting with key clients (cross-sectors) and partnering with them to understand their development needs and tailor programmes to fulfil those needs.

Whilst at the bank, Victoria also took the role of HR business partner which involved working closely with departments on strategic change management projects. The role involved many hours of coaching at multiple levels, from junior up to senior executives. Trained as a coach through the Institute of Leadership and Management (ILM, UK), Victoria has over 1500 hours of international coaching experience that crosses industries. Executive coaching is indeed one of her passions and her track-record of results is outstanding.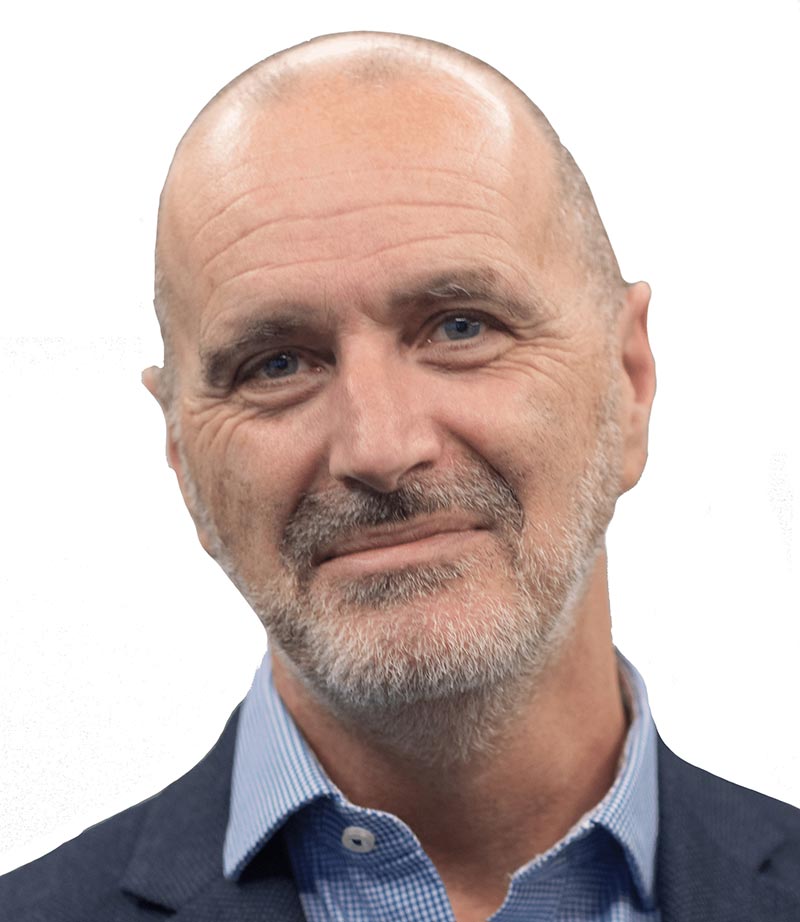 Justin Collinge
Tutor
Justin runs an award-winning training consultancy based in South Devon. He's had a varied journey up to now, having been a school teacher (12 yrs), full-time pastor of a church (10 yrs), Crew Commander in the fire brigade (15 yrs) & business leader (15 yrs). He is the author of two books & has started 4 businesses, with the last one bought just recently by EY. His consultancy is focused on Leadership Development & Culture change. He's partnered with businesses across several sectors, including media (e.g. Sky, The Discovery Channel), hospitality & entertainment (e.g. Wagamama, Merlin Entertainments), retail (e.g. The White Company, Harrods), & energy (e.g. nPower, EDF Energy).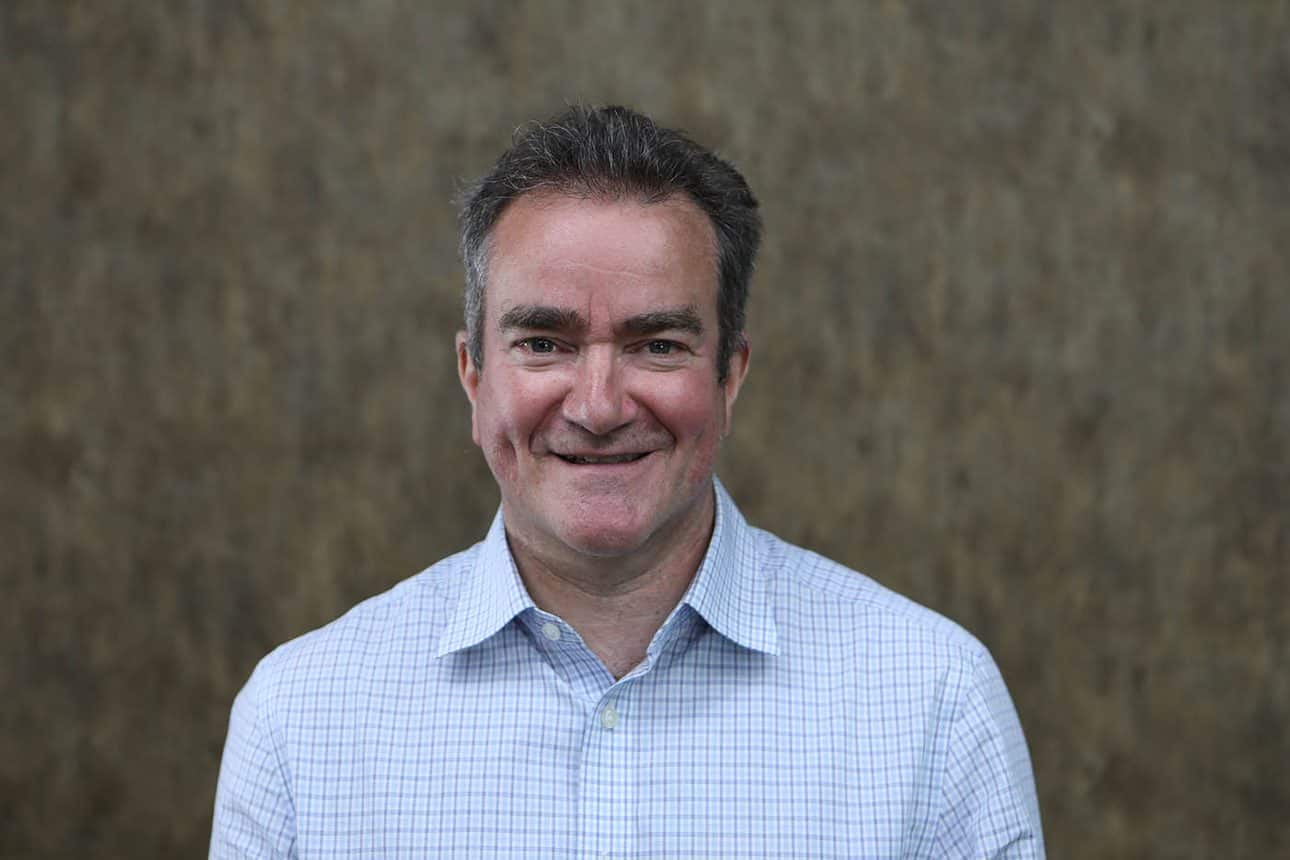 David Clouston
Tutor
David's experience stems from 33 years in the British Army where he reached a senior level. He led and managed soldiers throughout his career and was particularly involved in the interface between operational and strategic decision making. He has also been responsible for a number of change programmes and has been a Deputy Chief of Staff to a number of large organisations over that time.
He has held several Board positions and is currently a Non Executive Director for Believe Housing as well as a trustee for his regimental charity. He has enjoyed the overlap between the public and private sectors and is a keen advocate on through life professional development. He is a member of the Institute of Directors and currently holds their Certificate and Diploma in Company Direction.
He has coached several individuals over the years and is a qualified executive coach with a Post Graduate Certificate from the Henley Business School. In addition he is a keen advocate for mentoring and has mentored for 2 years on the National 30% club which aims to get greater representation on boards by women.
He became a Fellow of the Chartered Management Institute and gained Chartered Manager status in 2020 and amongst other formal qualifications also holds a MBA and MSc in National Security Strategy.
He is passionate about helping others and would cite Integrity and Respect for others as core values.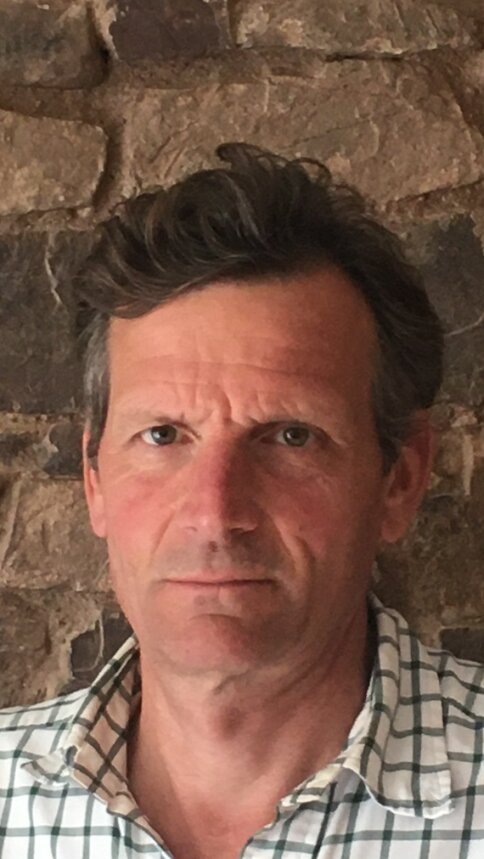 Charlie Lambert
Tutor
Charlie is an Associate Principal Consultant at InPD, specialising in Leadership and Management. In particular; Assessment, Talent Management, Value, Behaviours, Culture –, Emotional intelligence and Cognitive Diversity, Decision Making, Communications, Strategy, Vision, Coaching and Mentoring, and Change.
With a Master of Arts in Military Studies (leadership and management) from Cranfield University, Charlie is a highly experienced leadership practitioner in all aspects of leadership from Team to Boardroom. More recently he has written programmes to develop leaders in both the private and public sectors at home and abroad, and successfully delivered CMI Level 5, 7 and PG Cert Leadership and Management training, as well as improved the performance of formed teams across industry on bespoke developmental programmes.
For 35 years, Charlie was an officer in the British Army. He has led, trained, and developed officers and soldiers operating in Northern Ireland, the Gulf, the Balkans, Iraq and Afghanistan. He has chaired an International NATO training committee, a multi-activity PFI contract monitoring committee and a major MoD change programme. For 3 years he developed the next generation of leaders at the Royal Military Academy Sandhurst (RMAS) and for a further 3 years as President of the Army Officer Selection Board. he was the Army lead for selecting those seeking a place at RMAS.
Now a consultant for 5 years, he has a proven track record with a wide variety of organisations spanning the private and public sector working with both teams and individuals seeking professional development in all aspects of leadership and management. Putting his money where his mouth is, he has also developed his own small agricultural business. He has been a chair of school Governors, and currently sits on a local committee organising an annual amateur horse racing meeting and chairs a nationwide military veteran's organisation.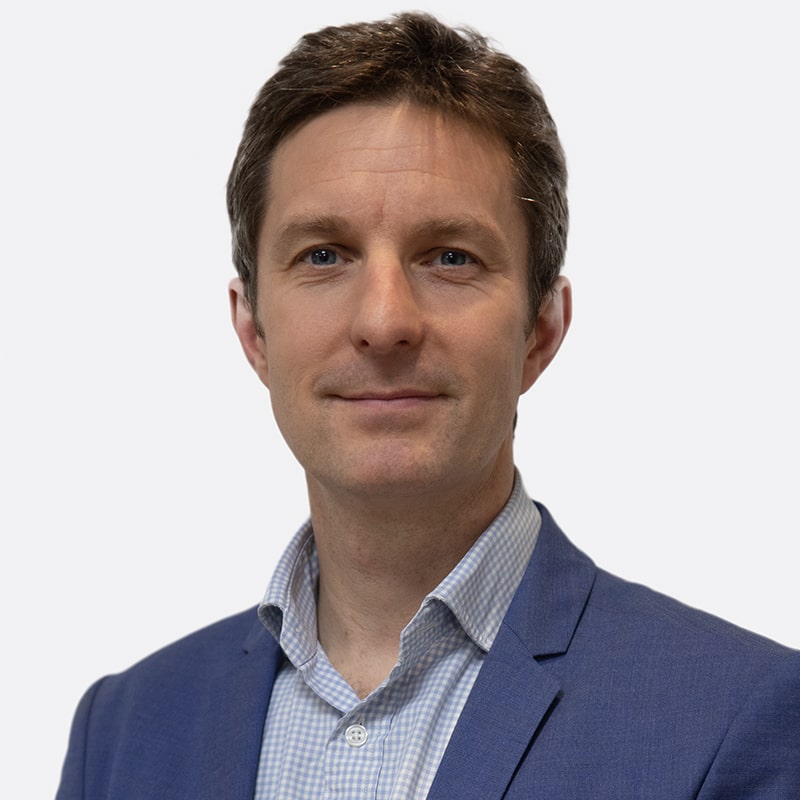 Alex Firmin
Tutor
Alex is an experienced and dedicated education consultant and trainer. His core skillset is the design and delivery of engaging personal and professional development programmes. He is adaptable and comfortable working at any level in the organisation, from front line leaders to the Board.
Prior to working in consultancy Alex was an army officer (making it to Major). A natural diplomat, Alex studied Pashto (the language of Southern Afghanistan) and held a leadership role in supporting reconstruction and development, primarily in Helmand Province, Afghanistan. Alex supported the development and delivery of the army's global Security, Leadership and Strategy programme, and later worked to establish the curriculum for Afghanistan's Officer Training Academy, in Kabul.
Alex has built a consultancy business and delivered a diverse portfolio of organisational development projects. He works across all sectors and his clients include the NHS, NATO, Barnardo's, Home Bargains, a variety of Academy Trusts and schools, and many smaller businesses and charities. Alex has worked closely with the Chartered Management Institute, and routinely lectures on MBA and Director Development programmes for the Universities of York, Chester, and East London. Alex maintains a high level of currency and is currently developing programmes focussing on Distributed Leadership, and Managing Neurodivergent Colleagues.
Alex holds three Master's degrees: Educational Innovation, Psychology, and Occupational Psychology. He is married to Katherine and has two children and two Labradors.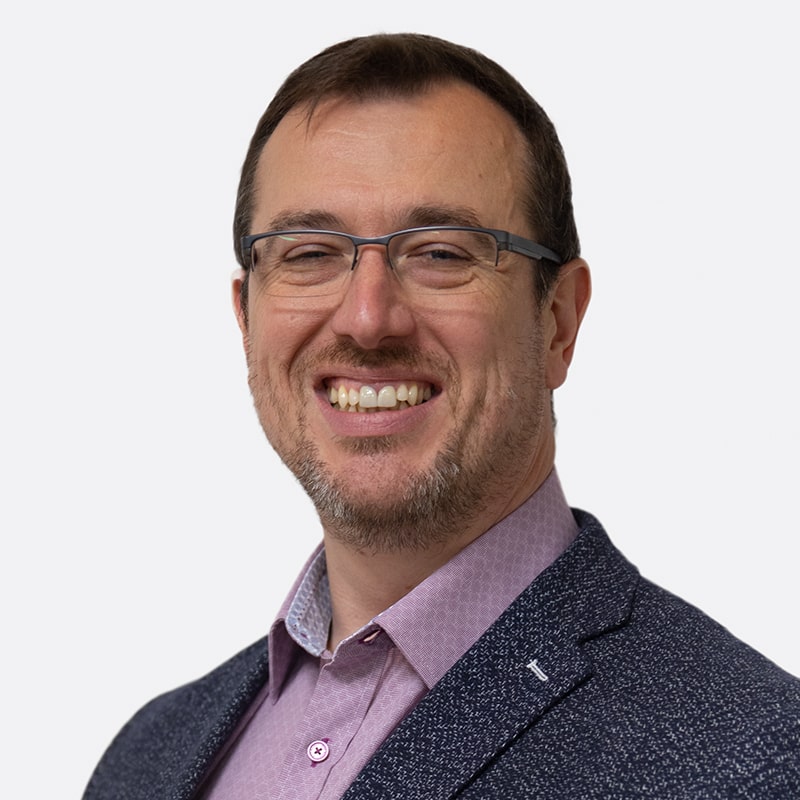 James Willerton
Tutor
With more than 10 years of business consulting and professional service experience, James has developed a well-rounded and practical perspective on strategic development and human capital development at all levels and cross-industries both nationally and internationally. With a focus on innovation in strategy development, James is a certified 'exceptional trainer'. He has a diverse background in business management, innovation, strategy development, organisational development, recruitment and operations.
During his role in recruitment, James applied advanced psychometric techniques and personally assessed over 1,000 candidates for client's businesses, as well as his own. Combined with coaching, this has given him an advanced experience of dealing with the human psyche and obtaining optimal results for human capital and organisational development.
James has a very approachable manner, with valuable real-world experience as an employer and a senior consultant to a wide-range of industries and organisations.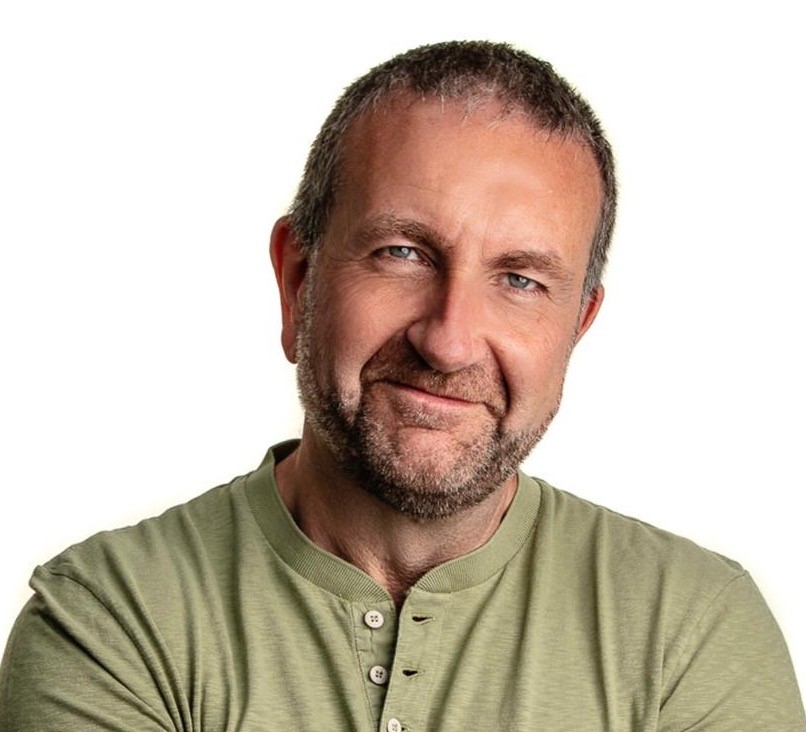 Liam Moran
Tutor
Liam is a highly experienced and versatile Learning and Development consultant, trainer and coach. He brings over 25 years multi-industry expertise, both as a leader and manager himself and subsequently as a developer and deliverer of effective blended learning programs for all levels, including C-suite. Liam brings credibility and gravitas to the learning process, building excellent rapport and productive relationships. He is also an experienced interim manager and speaker at conferences and seminars.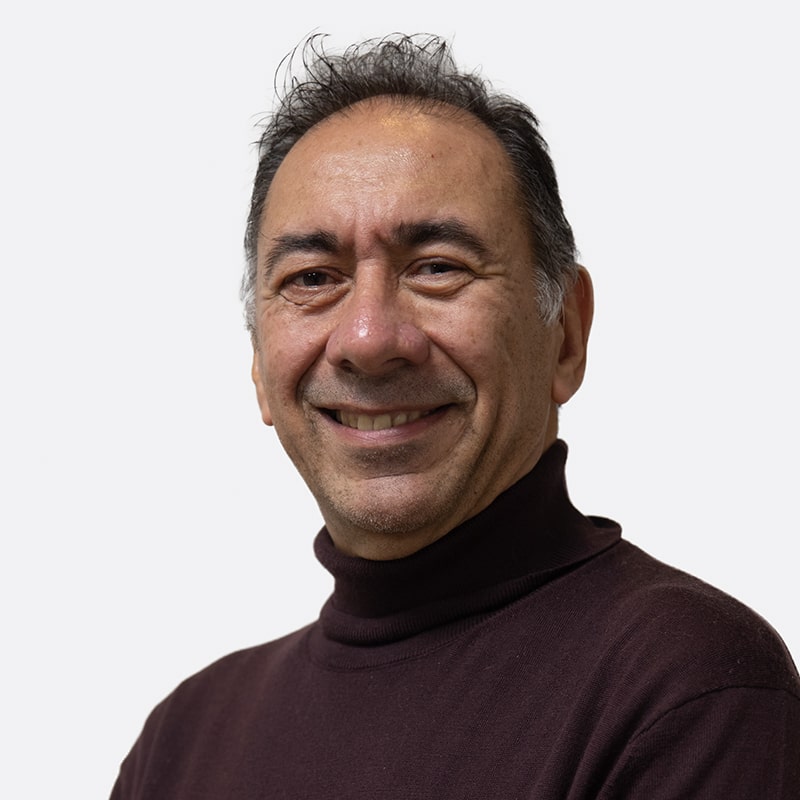 Nick Jerome
Tutor
After working in sales and marketing management in the publishing and consultancy sectors, Nick had an epiphany and discovered coaching.​
He has for several years been an executive coach, and facilitates leadership, management and coaching programmes.​
Nick has an MBA, and a Masters in Coaching from Warwick University. He can also facilitate and coach in French. He's a Fellow of the Royal Society of Arts and a member of the Association for Coaching.​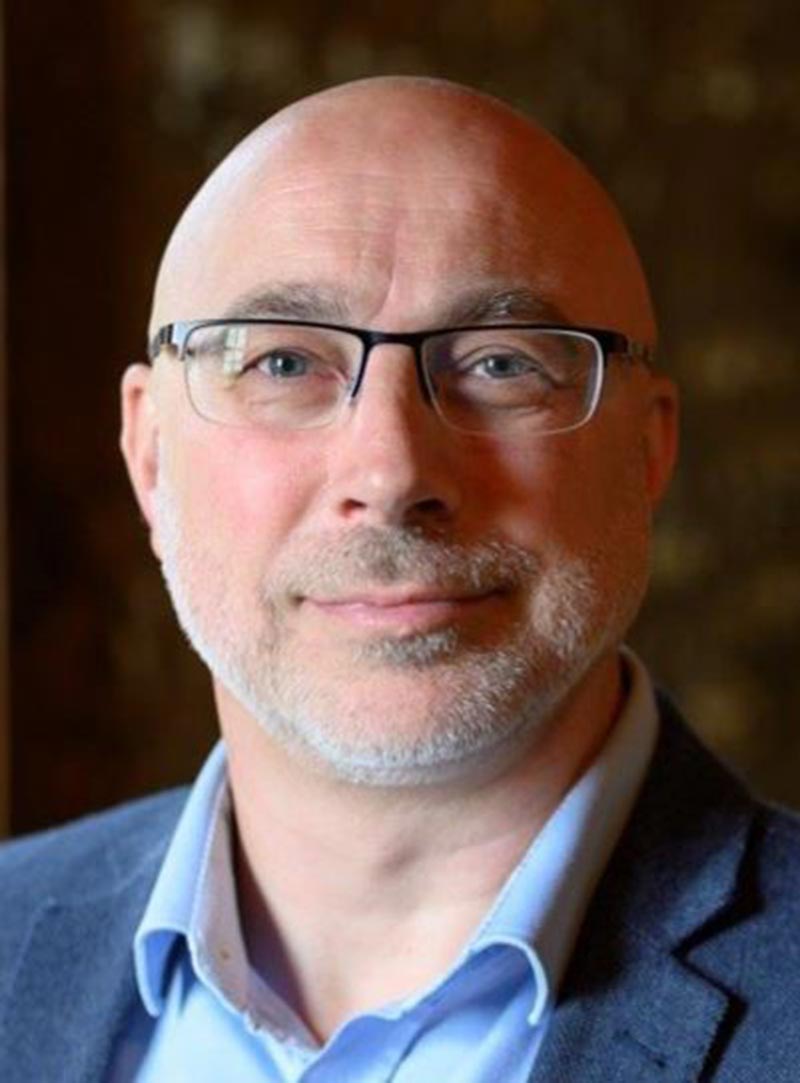 Pierson Stratford
Tutor
Pierson has 15 years' experience as a consultant and facilitator, specialising in leadership, management and coaching. Experienced in the design and delivery of people development, Pierson uses coaching psychology to engage with leaders at all levels, supporting them to; be, have and do more.
Highly experienced in talent development, from managing large graduate programmes to developing directors and senior leaders for global brands at an international level, Pierson adds value by making learning stick, while turning new knowledge into practical skills.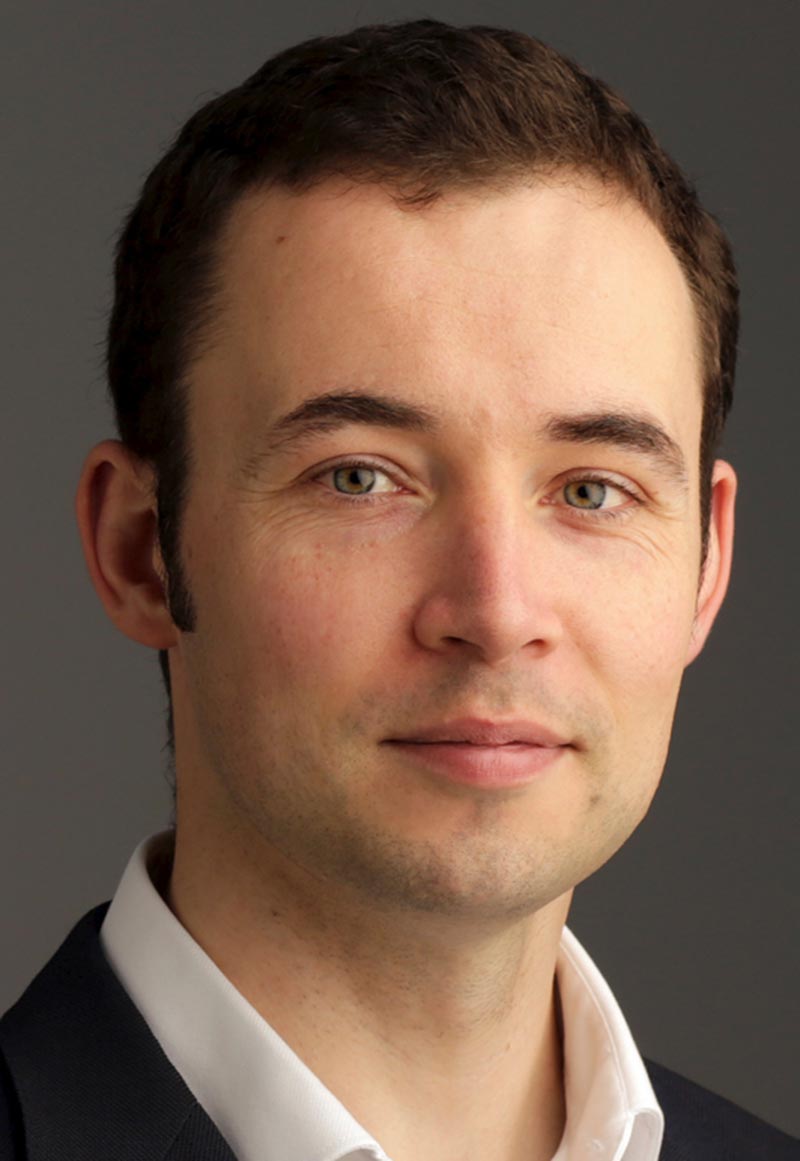 William McKee
Tutor
Starting out as a civil engineer responsible for large infrastructure projects, William became fascinated with the people side of business. Now a qualified business psychologist, and executive coach, he aims to bring a refreshingly practical approach to culture, people and performance. Over the last 10 years, he has worked with leaders and managers in organisations like British Airways, the Met Office, Bombardier, the NHS and multiple local authorities. He also spent time supporting SMEs and start-ups as well as working in the Middle East with one of the world's largest food producers. As a result, he can relate to a wide range of people and organisational contexts.
Credentials:
Member of the International Coaching Federation (ICF) and holds the Associate Certified Coach (ACC) credential

Lecturer with Henley Business School, teaching on its Professional Certificate in Executive Coaching (PCEC) programme

Holds a Team Coaching Certificate from the Academy of Executive Coaching (AoEC)

Holds a foundation certificate in Nancy Kline's Time to Think coaching method

Recently interviewed for the book Coaching with Research in Mind on utilising psychometrics with coaching, as he aims to strike a balance between practical 'rules of thumb' and the latest evidence-based research.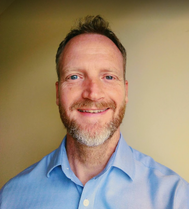 Stuart Chambers
Tutor
Stuart has enjoyed a 25-year career in coaching, management and leadership. Stuart's passion for coaching and personal development emerged through a successful career in the health and fitness industry. Beginning as a health & fitness coach, Stuart worked through all levels, including senior leadership roles with various organisations, from small independent businesses to multi-site operators.
As well as an experienced management and leadership professional Stuart is also qualified in Positive Psychology and Wellbeing Strategy and is an NLP Master Practitioner. For the last 10 years of his career, Stuart has worked as a coach and L&D consultant for a diverse range of clients in public and private sectors. He has extensive experience creating and delivering development programmes, workshops and coaching courses for people at all levels.
Stuart is also a sports mental training coach and has worked with athletes on their cognitive skills achieving success at all levels, from juniors to world championship and international-level competitors.
Our dedicated In-House Training team can work with you to create a tailored training course that creates an optimal learning experience. Our bespoke built training programmes are designed around your needs and allow you to meet the specific requirements of your business.
Click here to view our In-House Training services.
Download In-House Training PDF
Kate Civil
Kate Civil attended our Senior Leadership Course - CMI Level 7 to gain a better understanding of the dynamics within her senior management team and to enable her to evaluate and improve her personal approach to leadership.
Is this course right for you?
Delegates have the opportunity to reflect on their performance, develop strategies and increase their levels of insight into their behaviours and actions
Delegates will develop their understanding of the expectations placed on strategic leaders and how these differ from operational management
Delegates to understand the key behaviours, attributes and skills of successful leaders to enable them to lead in their strategic roles
Delegates learn to apply the knowledge and skills they've gained on the programme to develop strategic plans and a vision for their area of service
Testimonials
The virtual platform worked very well and I would be more than happy to operate in a similar environment again. Steve was quite obviously extremely knowledgeable and his presentation style and course structure proved to be extremely engaging. I loved Steve's presentation style and his encouragement for delegates to think in different ways!
I really liked it, explained how to turn goal into reality, proactive planning and how to prepare for challenges and opportunities
Highly engaging throughout and delivered at a great pace. The breakout tasks were actually really, really useful. Some courses I have been on they haven't really added much, whereas these felt like they had been really well thought through, and chose real life, often even emotional subjects that encouraged people to take part.
Steve clearly has vast experience in both training delivery and the course topics and was great at making all attendees feel comfortable and engaged throughout.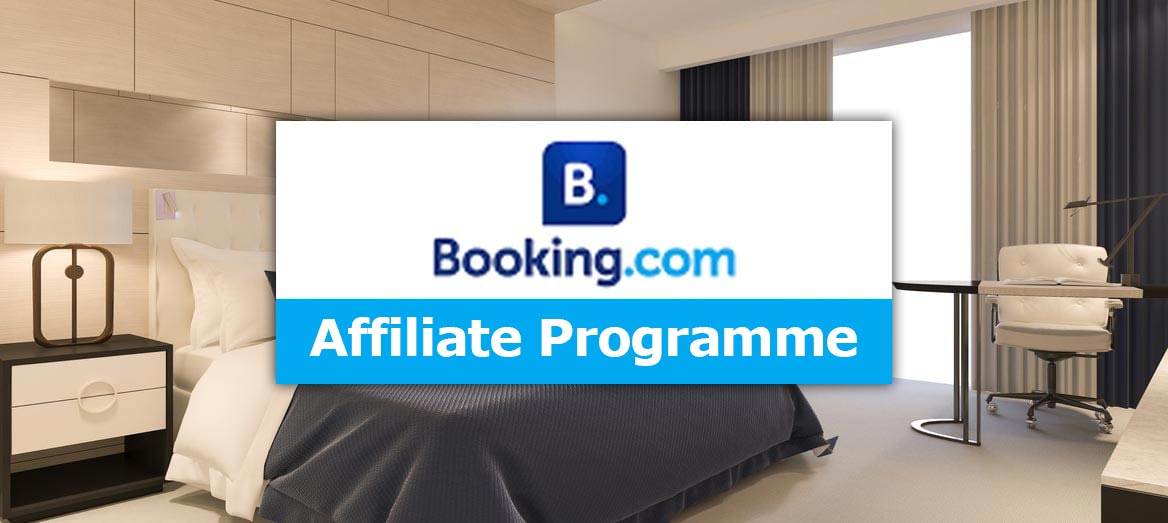 Accommodation Made Easy
On confirmation of your course booking, you'll have the option to book accommodation from the world renowned and trusted Booking.com. Book your course, book your accommodation, expand your skills. Easy as 1 2 3.
Upcoming Courses
{{ availability(event).text }}
In Association With:
Availability:
Fully Booked:
{{ (new Date(parseInt(event.start_date))).toLocaleDateString("en-GB") }} - {{ (new Date(parseInt(event.end_date))).toLocaleDateString("en-GB") }}
Location:
{{ event.location_name}}
Price:
£{{ event.price }} + VAT
Book Your Place
Frequently Asked Questions