Directors Development Programme Accelerator
The Directors Development Programme Accelerator (DDP) has been designed alongside experts in industry and academia. The programme is designed to support and provide leaders with the knowledge and skills to be a high performing Director, preparing them for the demands and challenges that they face every-day. Additionally, the programme gives learners the opportunity to take their studies to the next level by offering an associated qualification - the Postgraduate Certificate in Strategic Leadership for Directors, which is validated by the University of Chester.
This structured, insightful and intensive programme provides an outstanding personal development opportunity. It will give participants a detailed understanding and up to date knowledge of the role of the Director and the Board, leadership, corporate strategy, finance and, crucially, organisational governance. Through the knowledge and experience of the course leader and peers, delegates will be encouraged to consider their own role alongside the Board, discussing relevant issues, challenges and solutions.
Through subject specialists, cutting edge research, case studies and models, participants will be proficiently equipped to improve Board effectiveness and increase their own contribution at Board level.
*Limited discounted places available for public and third sector organisations. Please enquire for more information.*
Course Summary
Qualification:
Postgraduate Certificate in Strategic Leadership for Directors - Optional
---
Duration:
5 Day
---
Location:
Virtual Central London Central Manchester
---
Delivery Method and Price:
Virtual Classroom:
£3,250
Face to Face Classroom:
£4,250
ASK A QUESTION
About the Programme
This programme has been designed for managers, directors and senior stakeholders with a minimum of three years' senior management experience.
*Please note that some of the materials and objectives may be subject to change depending on discussions, activities and needs of the cohort upon reflection of delegate responses to the pre-programme questionnaires.*
Session 1
The Role of the Company Director and the Board
Key themes include:
Director duties as defined in the Companies Act 2006

Corporate and ethical governance

Risk management in the current climate

Offering both challenge and support in the boardroom and managing stakeholders

Considering on-going legislative changes
Session 2
Finance for Non-Finance Directors
Key themes include:
The key financial reports and metrics of a business, including cashflow, balance sheet, and profit & loss/income statements

How to interpret the financial information from a non-financial perspective

Understanding accounting principles and standards

Methods that can be used by finance directors to create financial information that is non-financial friendly, including financial ratios

Understanding the relationships between a company's financial stakeholders and its directors/business owners

Recognising the signs of a failing company

How to rely on and gain the most from the finance function
Session 3
Advanced Leadership for Directors
Key themes include:
Self-awareness in leadership and 21st Century leadership practice

Developing an inquisitive mind-set and leading organisational change and knowledge

Managing performance and measuring progress

Influencing a positive culture in the workplace through effective, responsible, and sustainable leadership

Managing diverse inter-dependent teams

Developing soft skills for performance (coaching and mentoring) and developing effective teams and resilience in the workforce
Session 4
Advanced Strategic Planning for Directors
Key themes include:
Understanding differences between strategic and operational thinking

Strategic business planning concepts

Designing and managing a process for successful organisational change

Defining the business environment and influential factors

Reviewing a range of strategic leadership and management theories to inform best practice
Session 5
Strategic Marketing and Communications for Leaders
Deriving value and market share from research and insights

Developing a brand and 'the universal truth'

The purchasing decision making process

Public affairs and stakeholder communications

Digital and social marketing
The Postgraduate Certificate in Strategic Leadership for Directors
Following completion of the Directors Development Programme, learners can opt to continue their studies with a Postgraduate Certificate in Strategic Leadership for Directors, validated by the University of Chester. This is a level 7 postgraduate qualification which sits between an undergraduate degree and a masters.
Highly flexible programme to work around individuals, with rolling entry points throughout the year.

Qualification can be achieved within 7 months of starting the PG Cert journey.

Modules include: Governance and Finance, Leading and Managing an Organisation and Strategic Leadership and Marketing.

Dedicated one-to-one support from our team of highly experienced assessors, plus additional support from the Quality Assurance Team here at In Professional Development.

Focus on work-based learning. Assessments can all be applied to the business situation/workplace, giving both the student and the wider organisation a chance to learn and adapt business practice.

Achieving a PG Cert allows individuals to list the qualification as part of their credentials.

This is also an excellent route into studying a full masters with the University of Chester. The Postgraduate Certificate in Strategic Leadership for Directors is mapped directly onto the full MBA (WBIS) that is offered by the university. Students opting to pursue the masters programme can offset their 60 PG Cert credits against the 180 credits necessary for a masters, thereby only needing to complete the remaining 120 credits.
Click here to find out more about the PG Cert in Strategic Leadership for Directors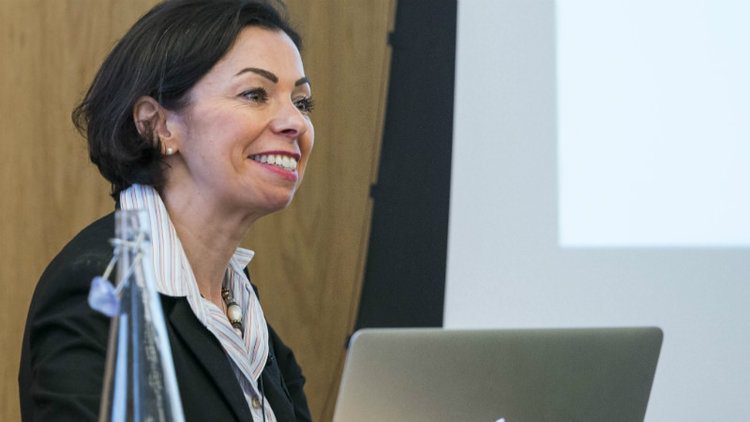 Mel Ross
Tutor
Mel is passionate about helping private, public and third sector organisations humanise transformation. Humanising transformation leads to accelerated success and a safer, happier, and evolving human systems and earth. Pioneering the concept of Humanising Transformation as a standard within all change and transformation
Mel believes that leaders hold to human centred transformation in the first instance and the mindset, behaviours and competencies required to humanise transformation are specific. This is where the centre of Mel's work and mission focus – on supporting leaders, practitioners at the centre of change and organisational systems adopt the mindset that supports humanity centred practices to foster healthy evolving systems.
The journey to this professional mission has been supported through Mel's own practice in the world of change and transformation, and Mel's role as an entrepreneur, executive leader, and mentor-coach. The theme running through Mel's experience of success is how people focus and prioritise our personal and professional development to better support others.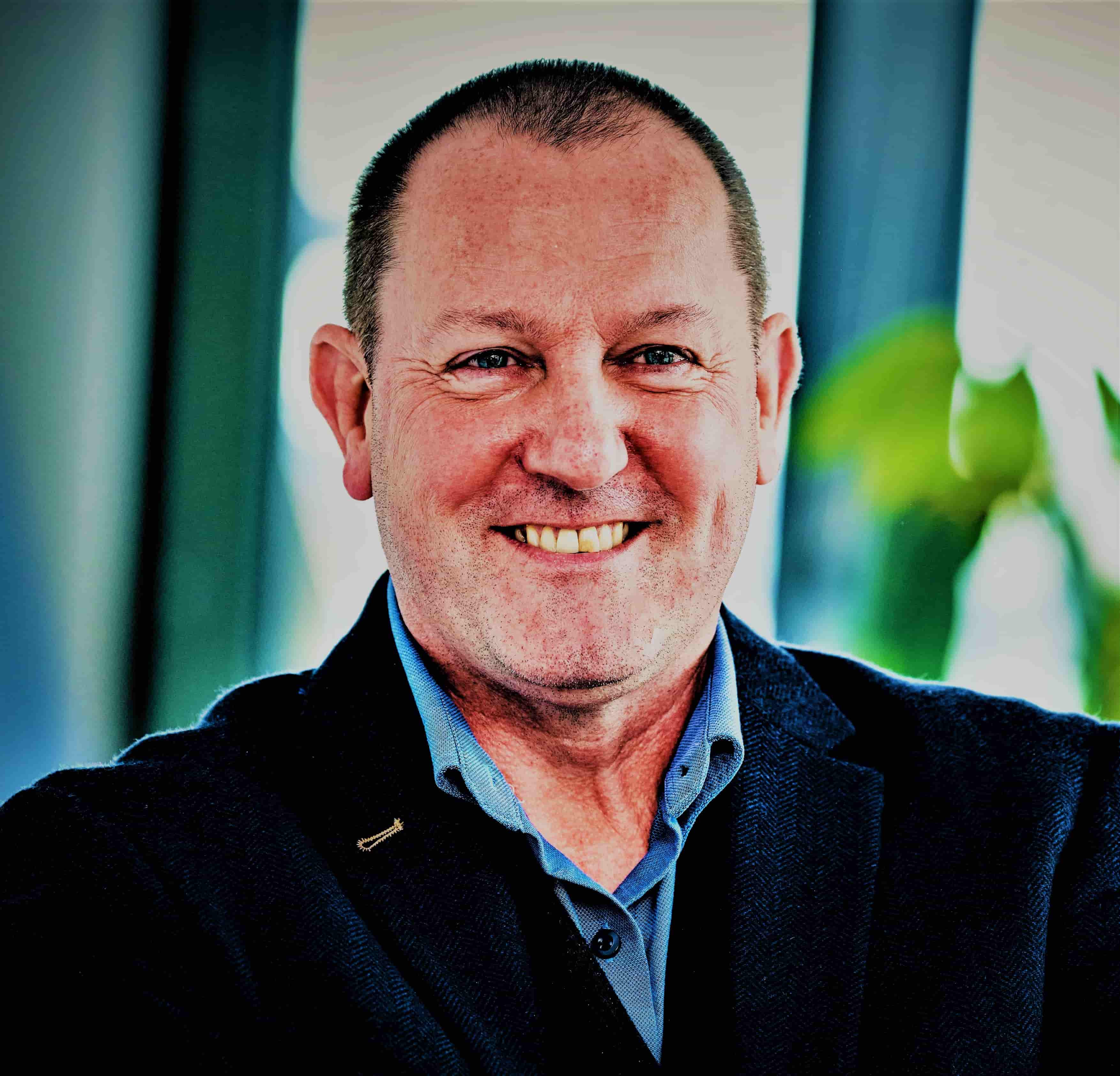 Jeremy Earnshaw
Tutor
Jeremy Earnshaw is a current portfolio Chief Financial Officer and a Fellow of the Institute of Chartered Accountants in England & Wales. Jeremy has been operating at main board C-Suite Chief Financial Officer level for over 25 years to date, having been one of the youngest PLC CFO's at age 29, leading a full IPO listing on the London Stock Exchange.
Working across multiple sectors including housing, healthcare, pharmaceuticals, printing, retail marketing, and online E-commerce, Jeremy is highly experienced on all main board and CFO matters, with specialisms in funding, M & A, stakeholder communication and value creation. With international experience in Europe, North America and Asia, Jeremy's roles have always encompassed a wide range of responsibilities, including legal, governance, risk, financial PR and procurement.
Using the vast experience gained in both growth markets and challenging downturns, Jeremy is also now a​n Institute of Leadership & Management-qualified and trained ​Executive ​Coach & Mentor with his own practice, and currently undertaking a part-time Postgraduate Masters Degree in Coaching & Mentoring at Newcastle University.
Jeremy is also helping other companies with his experience by adding NED roles to his portfolio​. He currently serves as Chair of Audit & Risk on the Board​s of Optoma, a €245m Revenue global leader in the production and distribution of Visual Display ​Products ​& Solutions​, and One Heritage Group PLC, a fully-listed Property Development business. Additionally, he is a NED at Leeds & Yorkshire Housing Association, plus ​an early-stage technology-led business.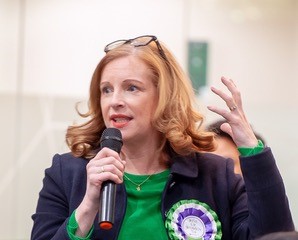 Claire-Marie Boggiano
Tutor
Claire-Marie Boggiano is a Chartered Engineer and a Lecturer in Leadership at the University of Salford Business School. She spent the first 10 years of her career in Financial Services, where highlights included leading eBusiness Hothouse Programmes to Silicon Valley, establishing a Corporate Incubator and spinning out a dotcom (rightmove.co.uk).
She exited corporate life to establish her own Consultancy in 2003, Lurig Ltd; which focuses on business change and leadership development. Lurig has worked with blue chip organisations such as Rolls-Royce, AstraZeneca & BASF; public sector clients including the NHS and Greater Manchester Combined Authority; SME's and smaller high growth clients. Claire-Marie provides executive coaching, team facilitation and support to individuals making personal career transitions, including to those starting their entrepreneurial journey. Claire-Marie believes organisations succeed by working with the talents and imagination of all their people.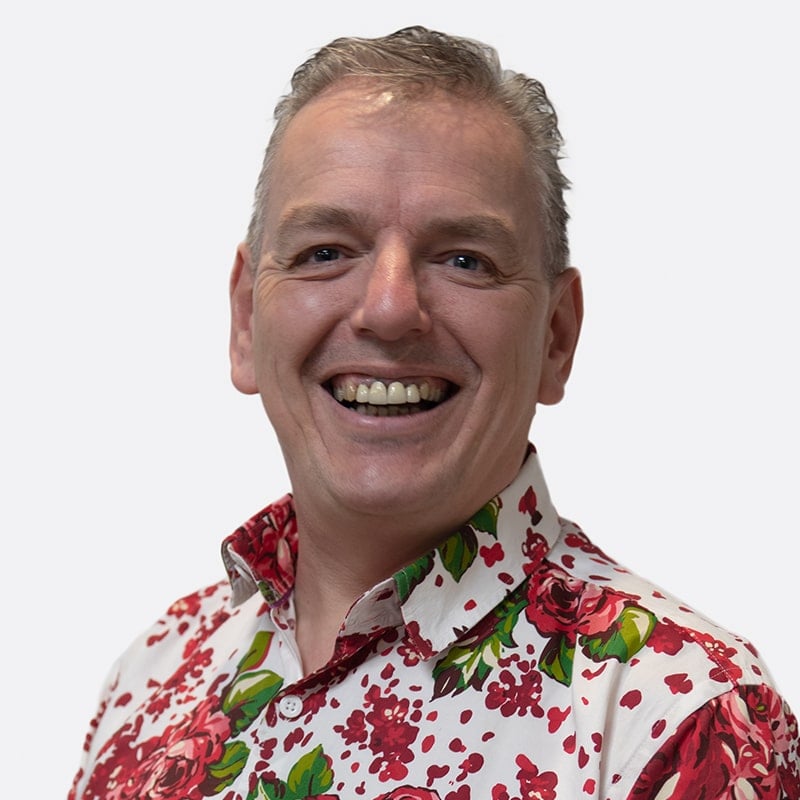 Stewart McCombe
Tutor
Stewart has a career background in corporate banking, and is a highly experienced commercial individual, who commenced a transition into the not for profit sector at the end of 2009. He now has a portfolio of Chair, Board and consultancy roles across not for profits and SMEs.
Throughout his career, Stewart has developed a proven track record in the North West corporate market. In roles covering both relationship management and business development, his key skills of brokering and relationship building ensured the management of multiple stakeholders, at all times undertaken with outstanding levels of integrity. Core to his roles at Bank of Scotland were the management of key entrepreneur relationships for the bank.
In recent years, he has rapidly developed a profile in the not for profit sector, maintaining key board roles across a range of areas, including leisure and social care
Stewart has a range of financial, operational and strategic experience in the private, public and not for profit sectors, including charities, local authorities, banking and venture capital. This has captured a range of areas, including direct roles in leisure, adult care, the arts, environment and recruitment, coupled with a wide range of sectors including manufacturing, service, retail, building products and housebuilding during his corporate banking career. Stewart is at ease in any environment, from start-up to PLC boardroom.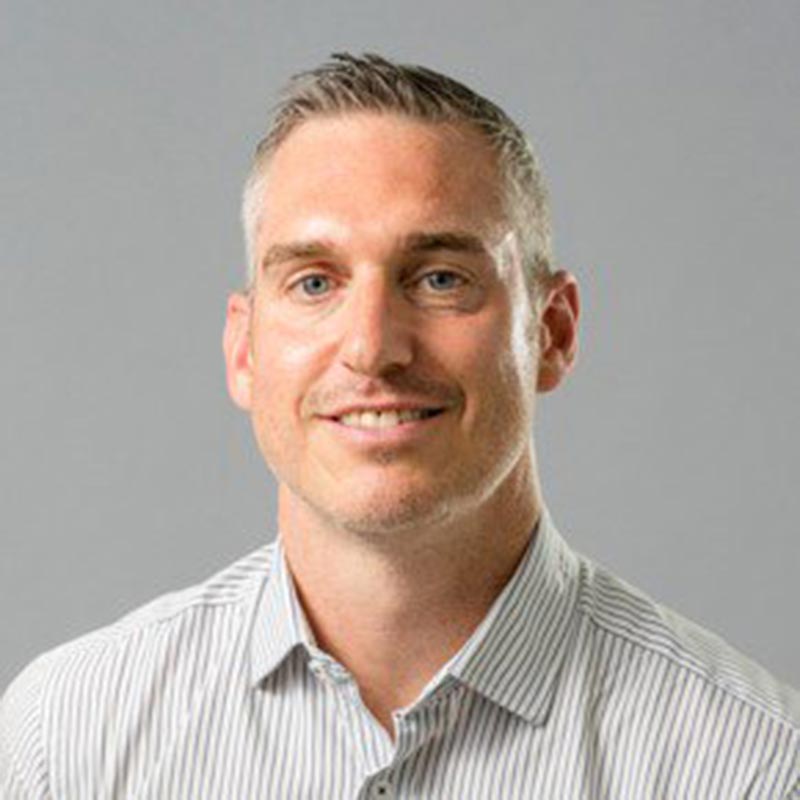 Andy Bate
Tutor
Andy is a qualified chartered accountant with in excess of 15 years' experience working in corporate finance and private equity organisations, where he did multiple Merger and Acquisitions and fund raising transactions and has sat on 15+ Boards.

He made the cross-over in wanting to build his own businesses and in the last 10 years, is a founding partner of a fast-growing and successful e-commerce company, and in 2019, co-founded and launched an education software business around capturing and evidencing health and wellbeing in children. Andy is also a founding partner of the consultancy/operating partners arm of Gunner Cooke Operating Partners.

The vast amount of businesses Andy has appraised and worked with in his corporate finance and private equity career, coupled with his own "at the coalface" learning experiences of starting, building and developing his own businesses, gives an invaluable insight into how businesses and Boards should function.

Andy is incredibly energetic, hungry, and has a strong desire to succeed in any business he supports.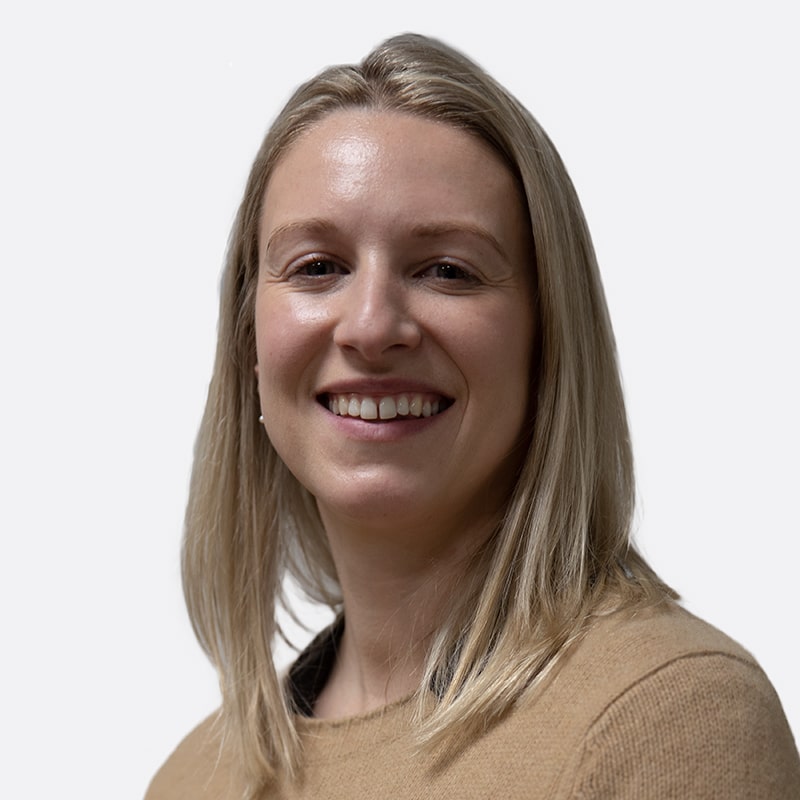 Hannah March
Tutor
Hannah is an experienced Marketing Strategist, specialising in helping business leaders boost company performance by identifying what customers want and care about, aligning products and services to deliver that value and then positioning the value propositions so that customers are drawn in.
Hannah has experience across the board working in both products and services, client and agency side and for multinational corporations and SMEs. She has held roles in London and Sydney and worked with many multidisciplinary and geographically dispersed teams.
Hannah has worked for the world's largest exhibition company, with leading luxury brands, for a prestigious design agency, and within the manufacturing field.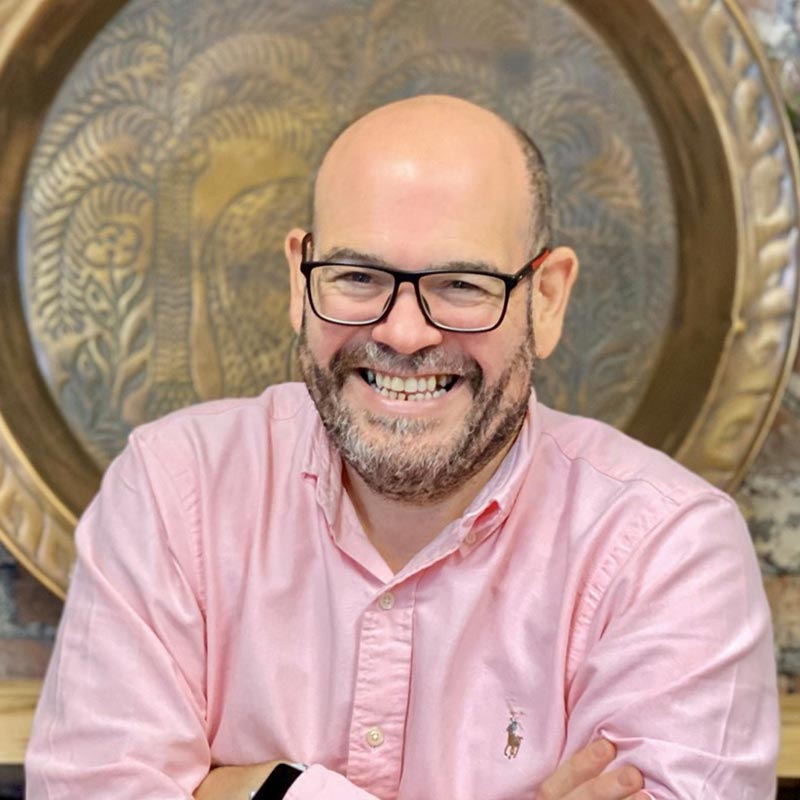 Matt Eld
Tutor
Matt is an expert in marketing strategy and business transformation. He is a senior leader with over 25 years' experience of improving and growing businesses, gained from a variety of senior management roles. Matt has held MD and Director posts in a FTSE 250 organisation, Marketing and Communications agency and as a business owner. A CIM Marketer by background, Matt has amassed a wealth of commercial transformation and marketing communications experience. He is an accomplished communicator and is skilled at operating at all levels of the organisation, analyzing and quickly establishing business challenges and developing sustainable solutions. He has strong influencing and negotiation skills and can drive transformation change to success with authority and a clear vision. His broad range of experience covers multiple disciplines including marketing, communications and crisis management, commercial development, change management, organisational development, IT & technology deployment, project management and business improvement.
Matt is a director level project and transformation professional with demonstrated ability to create and translate strategy into measured operational performance improvement. He has extensive experience in marketing, customer acquisition, project management, organisational redesign and commercialization, which he has gained across direct and agency environments in Higher and Further Education, Media & Publishing and Local Government sectors. He is an accomplished leader and influencer from the boardroom to front line teams across multiple location.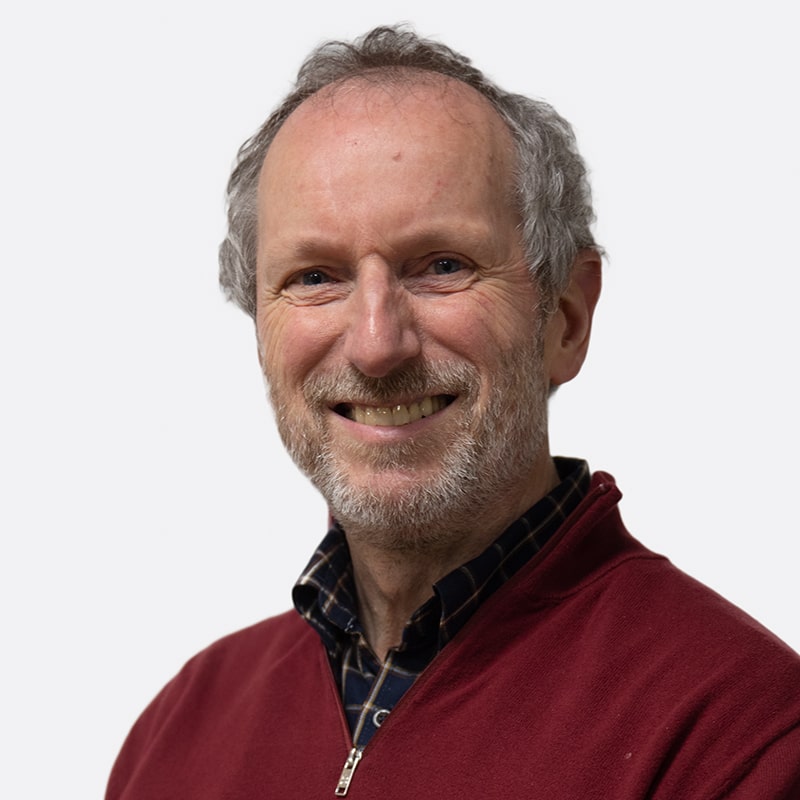 David Abbott
Tutor
David is an award winning international marketing speaker and author. He read Engineering Science and Economics at University College, Oxford University and then went on to complete the Chartered Institute of Marketing's Diploma at Manchester Business School. He is a Chartered Marketer.

David has held a number of senior marketing and MD roles in a wide variety and sizes of businesses. His background covers multiple industries, includes public sector and private sector, and both B2B and B2C. David works as an interim marketing director for a number of businesses, helping them to develop and execute a marketing strategy to help them achieve their goals, and helping them to develop their marketing skills, processes and teams.
Our dedicated In-House Training team can work with you to create a tailored training course that creates an optimal learning experience. Our bespoke built training programmes are designed around your needs and allow you to meet the specific requirements of your business.
Click here to view our In-House Training services.
Download In-House Training PDF
Is this course right for you?
Build your understanding of the role and responsibilities of a Director
Build crucial commercial, operations and leadership skills
Improve your confidence and effectiveness operating at board level
Make more informed decisions
Lead and plan more strategically
Testimonials
This has really been an inspiring week, it has given me clarity and ideas! The presenters were so engaging and knowledgeable, not once have I switched off!
All three of the trainers were clearly knowledgeable in their field and were able to address all questions appropriately with relevant examples and evidence.
All tutors were very knowledgeable, helpful and put on a good course in the virtual environment. It was great - everything was clear and well delivered!
It's very rare for me to give such high marks on a course such as this, as I have done in the review, because there always tends to be a weaker section but this was great throughout. Great mix of tutoring and interaction via break-out activities, all round great service and really enjoyable week.
All the trainers were excellent. Great engaging delivery on topics and I enjoyed learning through the groups experiences.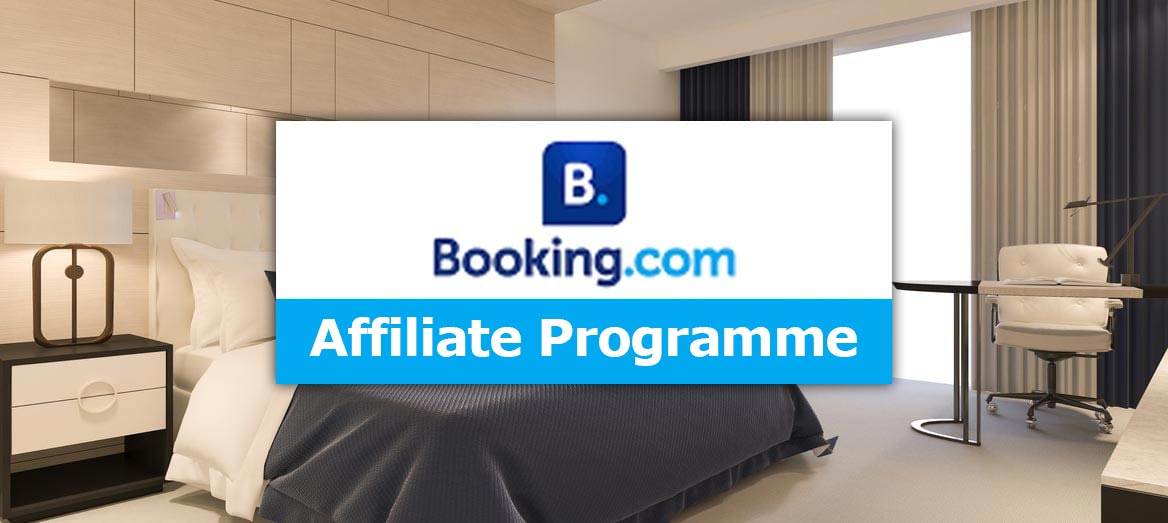 Accommodation Made Easy
On confirmation of your course booking, you'll have the option to book accommodation from the world renowned and trusted Booking.com. Book your course, book your accommodation, expand your skills. Easy as 1 2 3.
Upcoming Courses
{{ availability(event).text }}
In Association With:
Availability:
Fully Booked:
{{ (new Date(parseInt(event.start_date))).toLocaleDateString("en-GB") }} - {{ (new Date(parseInt(event.end_date))).toLocaleDateString("en-GB") }}
Location:
{{ event.location_name}}
Price:
£{{ event.price }} + VAT
Book Your Place
Frequently Asked Questions