Executive Mini MBA Accelerator
The Executive Mini MBA Accelerator programme provides the essential theory, practice and techniques of an MBA condensed into an engaging and insightful five days of delivery. It is underpinned by cutting edge academic research, fusing key strategic and contemporary management ideas and techniques with exemplary practice from the private and public sectors.
Participants will cover leadership, project management, marketing and finance; all of which are delivered by subject matter specialists from industry and academia. The programme blends theory, models and case studies with real world examples, encouraging those in attendance to apply the very best in management thinking to their current practice.
Our Mini MBA will enhance future career prospects, develop management awareness, and provide an integrated knowledge of key business concepts, along with the core disciplines of management, leadership, organisation and communication.
Additionally, the programme gives learners the opportunity to take their studies to the next level by offering an associated qualification - the Postgraduate Certificate in Business Administration, which is validated by the University of Chester.
*Limited discounted places available for public and third sector organisations. Please enquire for more information.*
Course Summary
Qualification:
Postgraduate Certificate in Business Administration - Optional
---
Duration:
5 Day
---
Location:
Virtual Central Manchester Central London
---
Delivery Method and Price:
Virtual Classroom:
£3,250
Face to Face Classroom:
£4,250
ASK A QUESTION
About the Programme
This programme has been designed for Managers and senior stakeholders with a minimum of 3 years senior management experience
Benefits
This course is for you if you want to…
Develop your understanding of key business concepts

Make better strategic business decisions

Develop your critical thinking

Learn how to act strategically

Learn how to communicate effectively
*Please note that some of the materials and objectives may be subject to change depending on discussions, activities and needs of the cohort upon reflection of delegate responses to the pre-programme questionnaires.*
Session 1
Being a Strategic Leader in 2023
Key themes include:
Being a strategic leader and decision-maker in a VUCAH (Volatile, Uncertain, Complex, Ambiguous, and Hyper-Connected) World.

Identify the key challenges and opportunities of leadership today.

Examine current and emerging Leadership theories, including Authentic and Distributed Leadership.

Developing Emotional, Social, and Cultural intelligence as a leader.

Building and leading high performing, inclusive, and psychologically safe, teams.

Managing stress and building personal resilience in yourself and your colleagues

Creating a learning culture, raising the bar, and leading others through coaching and mentoring.

Engaging in reflective practice, and the benefits of structured reflection
Session 2
Delivering Excellence in Operations, Processes & Projects
Key themes include:
The science of management, and it's role in today's organisation.

Understanding the concept of operational excellence and its benefits.

Different project management approaches and identifying how they support organisational goals.

Linking operational excellence to strategic objectives and customer value.

Leading the development of a continuous improvement strategy.

Techniques for mapping and analysing organisational processes.

Creativity, and developing innovative solutions.

Strategic process improvement and system-thinking principles.

Designing and implementing solutions, whilst managing the risks of innovation.

Agility, and being responsive to change.
Session 3
Organisational Culture, Strategy and Management
Key themes include:
Understanding the overall role of strategic management and leadership

Defining strategy, and how it relates to operational work,

Culture and strategy; how organisational culture impacts the effectiveness of strategy.

Environmental, Social and Governance (ESG) responsibility – ethical decision making, sustainability and social impact

Creative and analytical strategy; creating a Vision and identifying critical organisational challenges.

The external environment and aligning organisational goals with market trends, social change, and customers.

How to get the best from using strategic planning frameworks and tools.

Communicating strategy and engaging key stakeholders.

Identifying the change management implications of a strategy and developing a plan for change.

Develop a strategic solution to overcome a complex and real organisational challenge; every participant will leave with a strategic plan to apply in their organisation.
Session 4
Financial Management, Budgeting and Analytics
Key themes include:
Financial accounting

Management and cost accounting

Investment decisions

Value-based management

Financial decision-making in uncertain times

Data-driven decision-making and analytics for business insights
Session 5
Strategic Marketing Dynamics
Key themes include:
Exploring and developing the marketing plan and strategy

Examining value and market share – data and research-based approach

Critiquing the market research process

Customer relationship management and brand loyalty

Developing a brand personality and the universal truth

The analysis of consumer and industrial buyer behaviour and the purchasing decision-making process

Public affairs and stakeholder communications

Evaluating current social media and digital marketing trends and best practice

Working within data protection legislation and the General Data Protection Regulation (GDPR)

Understanding ESG when making strategic marketing decisions

The examination of global marketing principles

Developing strategies for international marketing
The Postgraduate Certificate in Business Administration
Following completion of the Executive Mini MBA Programme, learners can opt to continue their studies with a Postgraduate Certificate in Business Administration, validated by the University of Chester. This is a level 7 postgraduate qualification which sits between an undergraduate degree and a masters.
Highly flexible programme to work around individuals, with rolling entry points throughout the year.

Qualification can be achieved within 7 months of starting the PG Cert journey.

Modules include: Leadership for Excellence in Projects and Processes; Finance for Managers and Leaders and Strategic Management for Marketing.

Dedicated one-to-one support from our team of highly experienced assessors, plus additional support from the Quality Assurance Team here at In Professional Development.

Focus on work-based learning. Assessments can all be applied to the business situation/workplace, giving both the student and the wider organisation a chance to learn and adapt business practice.

Achieving a PG Cert allows individuals to list the qualification as part of their credentials.

This is also an excellent route into studying a full masters with the University of Chester. The Postgraduate Certificate in Business Administration is mapped directly onto the full MBA (WBIS) that is offered by the university. Students opting to pursue the masters programme can offset their 60 PG Cert credits against the 180 credits necessary for a masters, thereby only needing to complete the remaining 120 credits.
Click here to find out more information about the PG Cert in Business Administration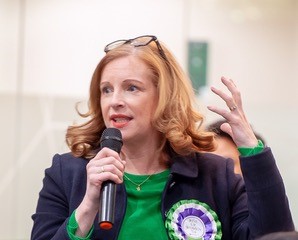 Claire-Marie Boggiano
Tutor
Claire-Marie Boggiano is a Chartered Engineer and a Lecturer in Leadership at the University of Salford Business School. She spent the first 10 years of her career in Financial Services, where highlights included leading eBusiness Hothouse Programmes to Silicon Valley, establishing a Corporate Incubator and spinning out a dotcom (rightmove.co.uk).
She exited corporate life to establish her own Consultancy in 2003, Lurig Ltd; which focuses on business change and leadership development. Lurig has worked with blue chip organisations such as Rolls-Royce, AstraZeneca & BASF; public sector clients including the NHS and Greater Manchester Combined Authority; SME's and smaller high growth clients. Claire-Marie provides executive coaching, team facilitation and support to individuals making personal career transitions, including to those starting their entrepreneurial journey. Claire-Marie believes organisations succeed by working with the talents and imagination of all their people.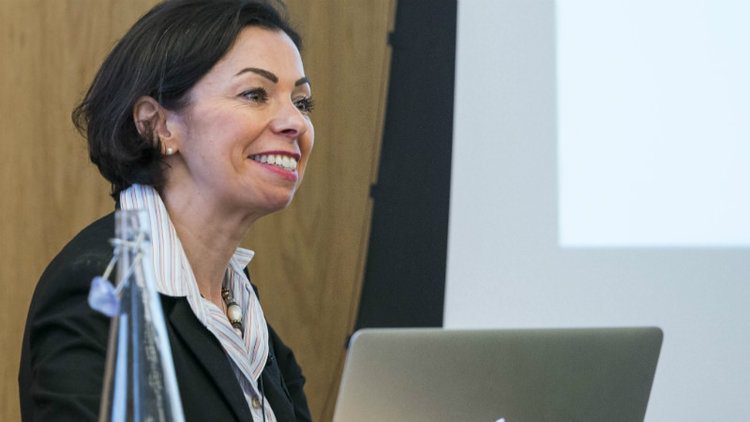 Mel Ross
Tutor
Mel is passionate about helping private, public and third sector organisations humanise transformation. Humanising transformation leads to accelerated success and a safer, happier, and evolving human systems and earth. Pioneering the concept of Humanising Transformation as a standard within all change and transformation
Mel believes that leaders hold to human centred transformation in the first instance and the mindset, behaviours and competencies required to humanise transformation are specific. This is where the centre of Mel's work and mission focus – on supporting leaders, practitioners at the centre of change and organisational systems adopt the mindset that supports humanity centred practices to foster healthy evolving systems.
The journey to this professional mission has been supported through Mel's own practice in the world of change and transformation, and Mel's role as an entrepreneur, executive leader, and mentor-coach. The theme running through Mel's experience of success is how people focus and prioritise our personal and professional development to better support others.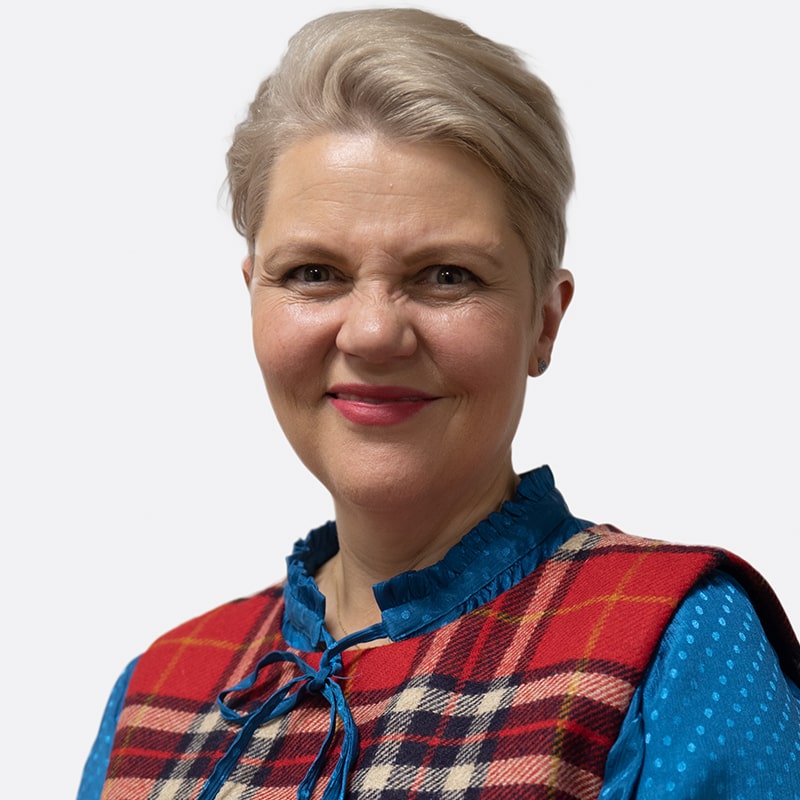 Dr. Victoria Smith-Collins
Tutor
Dr Victoria Smith-Collins, Managing Director of Smith-Collins International, is one of our most experienced trainer-facilitators and coaches.

Victoria has over 20 years of academic and corporate experience that spans international markets. She has trained/supervised academic programmes up to MBA level (including delivering lectures, tutorials and dissertation supervision). Victoria has also worked extensively with the Chartered Management Institute, delivering programmes, examining and verifying assessment work.

Victoria specialises in leadership/management development, with a focus on strategic leadership, consumer psychology (the subject of her Ph.D), organisational development and change management. She has worked internationally for 13 years, where she has worked for an international training institute and has headed the Learning and Development function at one of the Middle East's largest regional banks.

Whilst at the training institute, Victoria grew and developed a number of professional UK based programmes (including those from CMI and CIM). She logged over 1500 hours of training/facilitation, training professionals from the financial services sector and other public and private sector organisations. Before moving to the bank, Victoria took on a senior business development role which primarily involved consulting with key clients (cross-sectors) and partnering with them to understand their development needs and tailor programmes to fulfil those needs.

Whilst at the bank, Victoria also took the role of HR business partner which involved working closely with departments on strategic change management projects. The role involved many hours of coaching at multiple levels, from junior up to senior executives. Trained as a coach through the Institute of Leadership and Management (ILM, UK), Victoria has over 1500 hours of international coaching experience that crosses industries. Executive coaching is indeed one of her passions and her track-record of results is outstanding.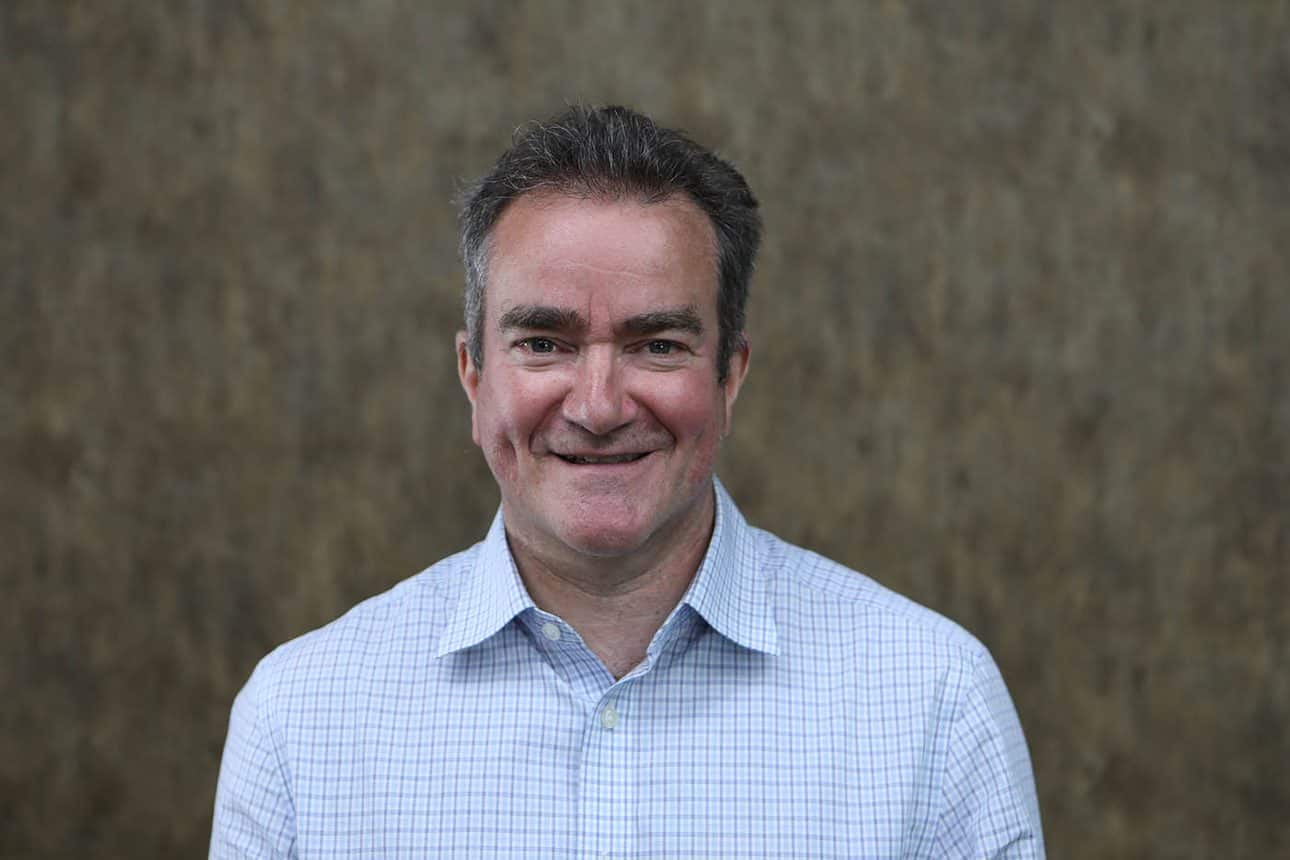 David Clouston
Tutor
David's experience stems from 33 years in the British Army where he reached a senior level. He led and managed soldiers throughout his career and was particularly involved in the interface between operational and strategic decision making. He has also been responsible for a number of change programmes and has been a Deputy Chief of Staff to a number of large organisations over that time.
He has held several Board positions and is currently a Non Executive Director for Believe Housing as well as a trustee for his regimental charity. He has enjoyed the overlap between the public and private sectors and is a keen advocate on through life professional development. He is a member of the Institute of Directors and currently holds their Certificate and Diploma in Company Direction.
He has coached several individuals over the years and is a qualified executive coach with a Post Graduate Certificate from the Henley Business School. In addition he is a keen advocate for mentoring and has mentored for 2 years on the National 30% club which aims to get greater representation on boards by women.
He became a Fellow of the Chartered Management Institute and gained Chartered Manager status in 2020 and amongst other formal qualifications also holds a MBA and MSc in National Security Strategy.
He is passionate about helping others and would cite Integrity and Respect for others as core values.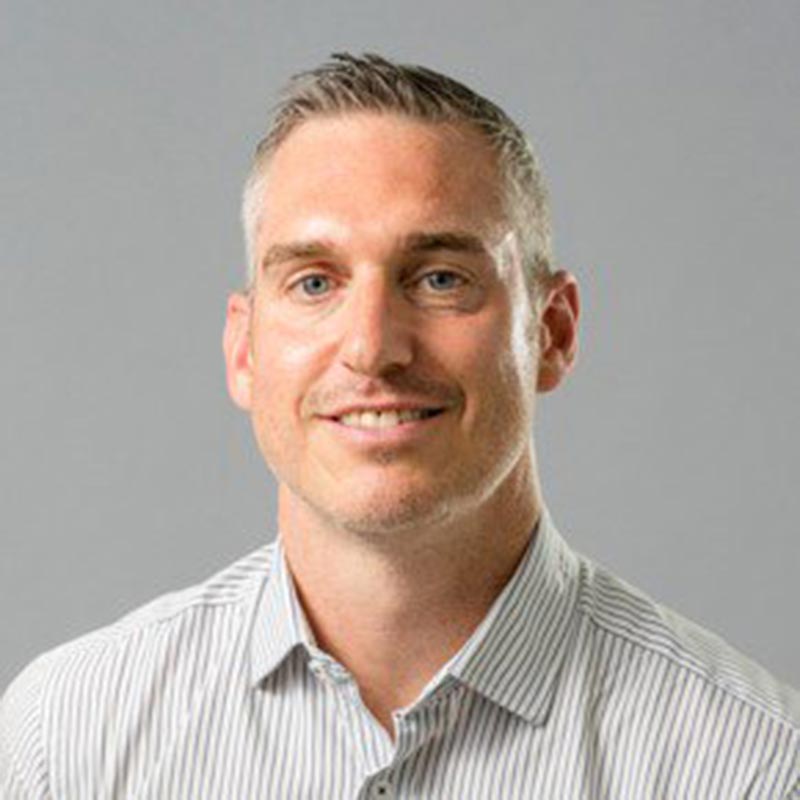 Andy Bate
Tutor
Andy is a qualified chartered accountant with in excess of 15 years' experience working in corporate finance and private equity organisations, where he did multiple Merger and Acquisitions and fund raising transactions and has sat on 15+ Boards.

He made the cross-over in wanting to build his own businesses and in the last 10 years, is a founding partner of a fast-growing and successful e-commerce company, and in 2019, co-founded and launched an education software business around capturing and evidencing health and wellbeing in children. Andy is also a founding partner of the consultancy/operating partners arm of Gunner Cooke Operating Partners.

The vast amount of businesses Andy has appraised and worked with in his corporate finance and private equity career, coupled with his own "at the coalface" learning experiences of starting, building and developing his own businesses, gives an invaluable insight into how businesses and Boards should function.

Andy is incredibly energetic, hungry, and has a strong desire to succeed in any business he supports.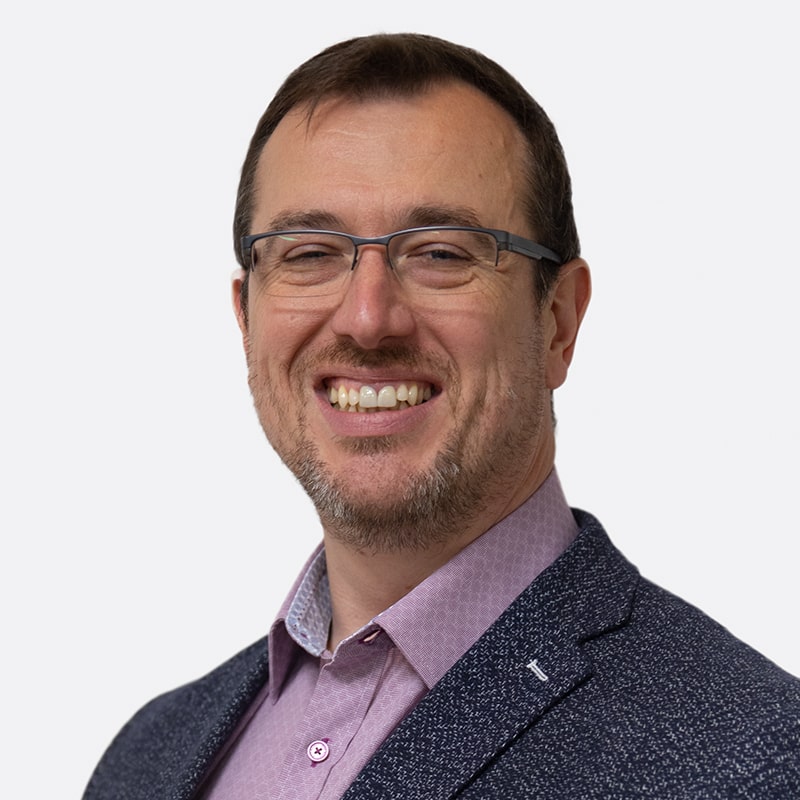 James Willerton
Tutor
With more than 10 years of business consulting and professional service experience, James has developed a well-rounded and practical perspective on strategic development and human capital development at all levels and cross-industries both nationally and internationally. With a focus on innovation in strategy development, James is a certified 'exceptional trainer'. He has a diverse background in business management, innovation, strategy development, organisational development, recruitment and operations.
During his role in recruitment, James applied advanced psychometric techniques and personally assessed over 1,000 candidates for client's businesses, as well as his own. Combined with coaching, this has given him an advanced experience of dealing with the human psyche and obtaining optimal results for human capital and organisational development.
James has a very approachable manner, with valuable real-world experience as an employer and a senior consultant to a wide-range of industries and organisations.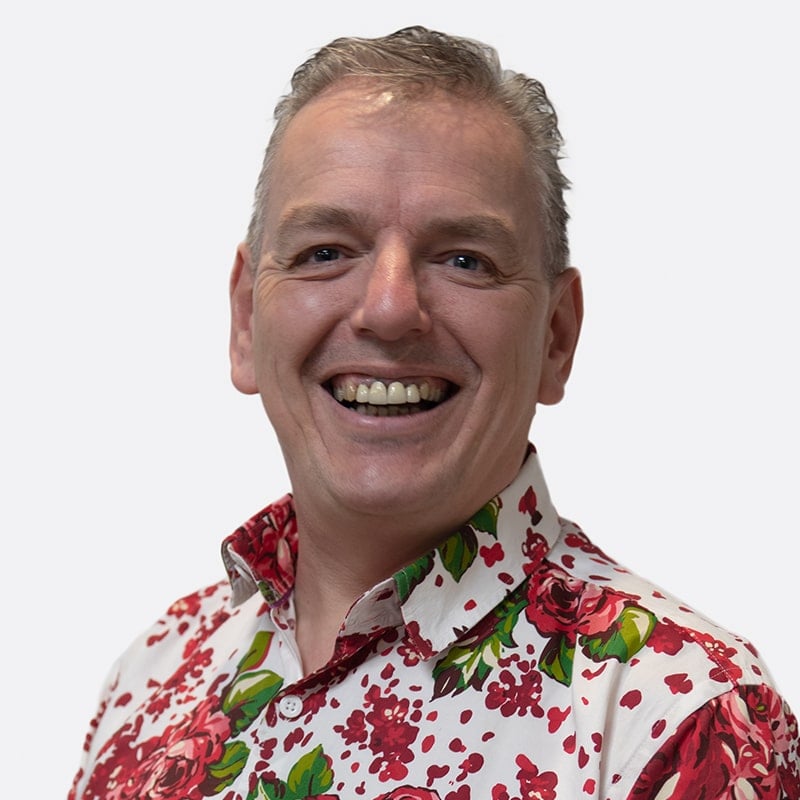 Stewart McCombe
Tutor
Stewart has a career background in corporate banking, and is a highly experienced commercial individual, who commenced a transition into the not for profit sector at the end of 2009. He now has a portfolio of Chair, Board and consultancy roles across not for profits and SMEs.
Throughout his career, Stewart has developed a proven track record in the North West corporate market. In roles covering both relationship management and business development, his key skills of brokering and relationship building ensured the management of multiple stakeholders, at all times undertaken with outstanding levels of integrity. Core to his roles at Bank of Scotland were the management of key entrepreneur relationships for the bank.
In recent years, he has rapidly developed a profile in the not for profit sector, maintaining key board roles across a range of areas, including leisure and social care
Stewart has a range of financial, operational and strategic experience in the private, public and not for profit sectors, including charities, local authorities, banking and venture capital. This has captured a range of areas, including direct roles in leisure, adult care, the arts, environment and recruitment, coupled with a wide range of sectors including manufacturing, service, retail, building products and housebuilding during his corporate banking career. Stewart is at ease in any environment, from start-up to PLC boardroom.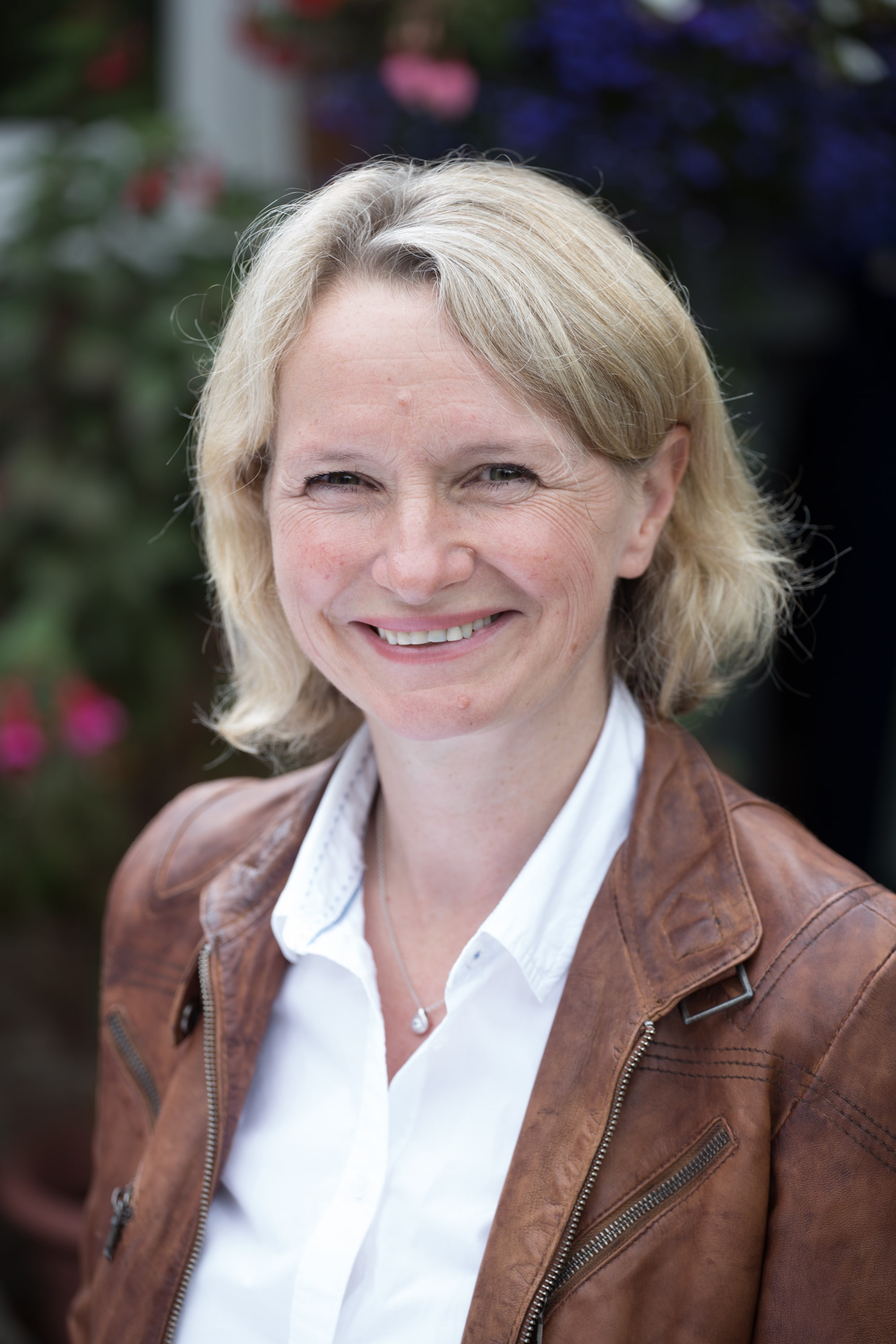 Janet Grant
Tutor
Janet is a leadership, resilience and business coach. After qualifying as a Chartered Accountant with Ernst & Young she worked in senior management and finance director roles for recognised retailers such as WH Smiths and Littlewoods. She then followed her passion for developing people by becoming a leadership development trainer, currently specialising in wellbeing and resilience with a wide range of companies including BAE Systems, Pets at Home, Janssen Pharmaceutical, SME's and Charities. She also delivers a wide range of finance programmes from introductory sessions up to Directors Development, together with individual finance business coaching.
Janet enjoys using her finance, business and personal leadership experience, combined with her coaching and training skills, to enable people and teams develop the skills, behaviours and culture they desire.
Janet works with not-for-profit organisations, currently as a Governor for the Trafford College Group, a Trustee & Treasurer for Home-Start Trafford, Salford & Wigan plus a business mentor with the Manchester Business Growth Hub.
Janet is an accredited practitioner for the Kirros RQi resilience programme plus trained in the Drake P3 behavioural profiling system. She is a member of the Association of Coaching (AOC), the Institute of Leadership & Management (ILM) and the Institute of Chartered Accountants (ICAEW).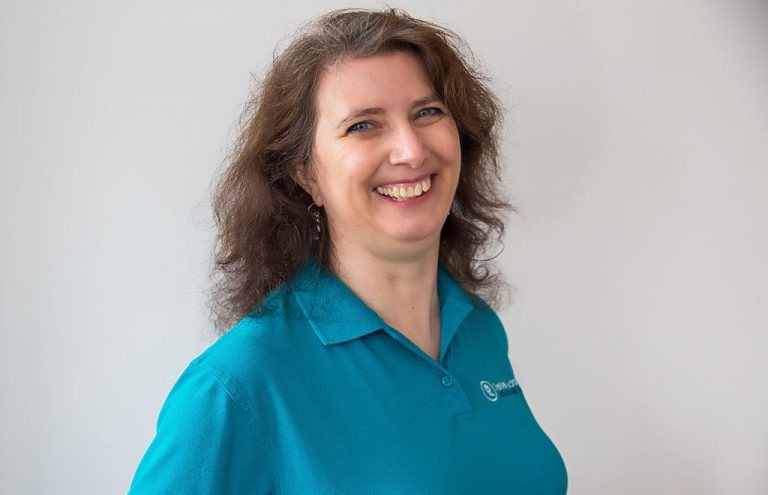 Della Hudson
Tutor
Della has been a chartered accountant for over 30 years, founder of three businesses, mother of two teens, and author of three books. As well as running her own businesses Della has served as Finance Director of multinational organisations liaising with non-financial managers to improve the overall business. She was voted one of Accountancy Age's 'Top Women in Finance' and one of Tide Bank's '20 entrepreneurs to watch in 2020'.
Della's passion is to demystify the world of accounts and to coach directors and owners to build the business that they first dreamed of with the results that they deserve.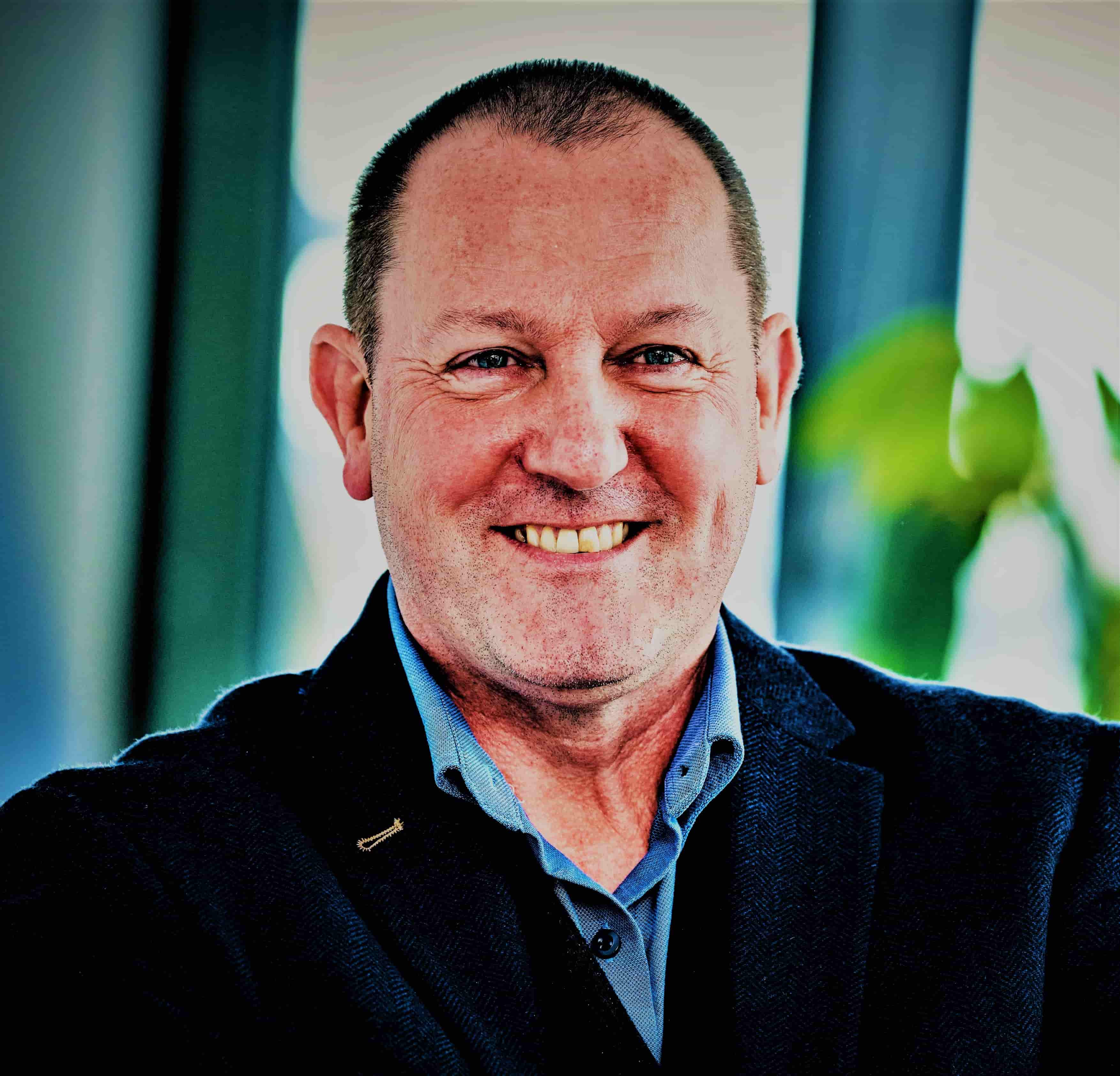 Jeremy Earnshaw
Tutor
Jeremy Earnshaw is a current portfolio Chief Financial Officer and a Fellow of the Institute of Chartered Accountants in England & Wales. Jeremy has been operating at main board C-Suite Chief Financial Officer level for over 25 years to date, having been one of the youngest PLC CFO's at age 29, leading a full IPO listing on the London Stock Exchange.
Working across multiple sectors including housing, healthcare, pharmaceuticals, printing, retail marketing, and online E-commerce, Jeremy is highly experienced on all main board and CFO matters, with specialisms in funding, M & A, stakeholder communication and value creation. With international experience in Europe, North America and Asia, Jeremy's roles have always encompassed a wide range of responsibilities, including legal, governance, risk, financial PR and procurement.
Using the vast experience gained in both growth markets and challenging downturns, Jeremy is also now a​n Institute of Leadership & Management-qualified and trained ​Executive ​Coach & Mentor with his own practice, and currently undertaking a part-time Postgraduate Masters Degree in Coaching & Mentoring at Newcastle University.
Jeremy is also helping other companies with his experience by adding NED roles to his portfolio​. He currently serves as Chair of Audit & Risk on the Board​s of Optoma, a €245m Revenue global leader in the production and distribution of Visual Display ​Products ​& Solutions​, and One Heritage Group PLC, a fully-listed Property Development business. Additionally, he is a NED at Leeds & Yorkshire Housing Association, plus ​an early-stage technology-led business.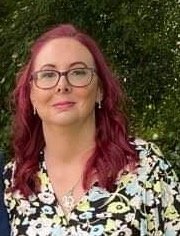 Tara Askham
Tutor
Tara Askham is a qualified lecturer specialising in finance and a Fellow of the Association of Accounting Technicians. As a Finance Director, Tara co-founded multi-award-winning social enterprise Infused Learning and wrote the first Accountancy Access to Higher Education Diploma in the country. She designs and delivers finance courses to companies around the UK including Volkswagen. She inspects colleges' accounting provisions on behalf of the Association of Accounting Technicians and works as a consultant subject matter expert for global accountancy awarding bodies writing and moderating exam material. She wrote the global award-winning ACCA-X finance course and is a published author for Osborne Books. Her experience has led to her role with NatWest as a Social and Community Capital credit panel member. (Part of the independent credit panel to analytically review each charitable proposal for funding). Tara is also a guest Lecturer at Nottingham Trent University.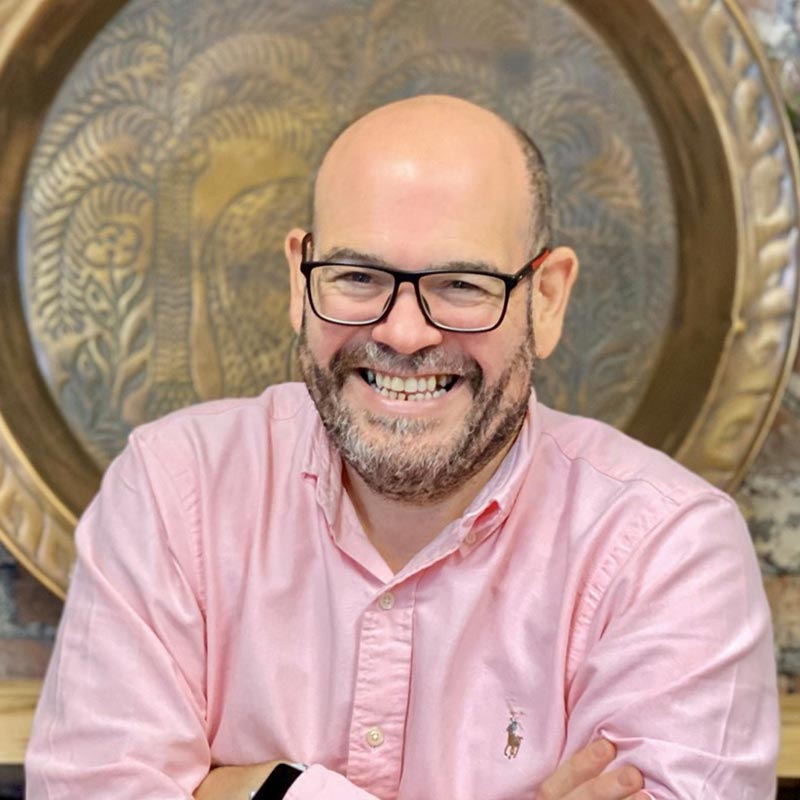 Matt Eld
Tutor
Matt is an expert in marketing strategy and business transformation. He is a senior leader with over 25 years' experience of improving and growing businesses, gained from a variety of senior management roles. Matt has held MD and Director posts in a FTSE 250 organisation, Marketing and Communications agency and as a business owner. A CIM Marketer by background, Matt has amassed a wealth of commercial transformation and marketing communications experience. He is an accomplished communicator and is skilled at operating at all levels of the organisation, analyzing and quickly establishing business challenges and developing sustainable solutions. He has strong influencing and negotiation skills and can drive transformation change to success with authority and a clear vision. His broad range of experience covers multiple disciplines including marketing, communications and crisis management, commercial development, change management, organisational development, IT & technology deployment, project management and business improvement.
Matt is a director level project and transformation professional with demonstrated ability to create and translate strategy into measured operational performance improvement. He has extensive experience in marketing, customer acquisition, project management, organisational redesign and commercialization, which he has gained across direct and agency environments in Higher and Further Education, Media & Publishing and Local Government sectors. He is an accomplished leader and influencer from the boardroom to front line teams across multiple location.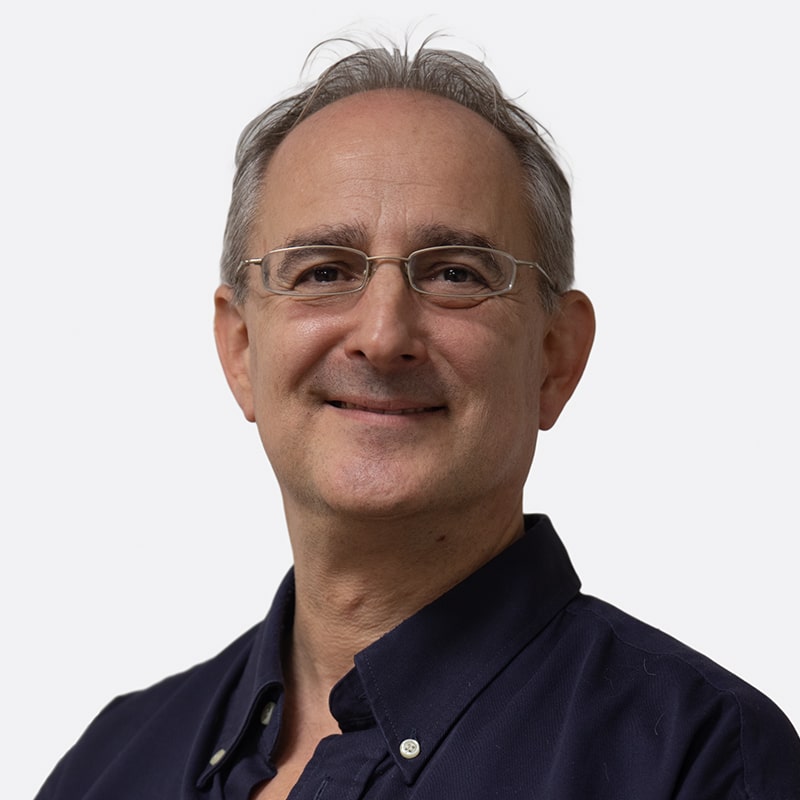 Bill Faust
Tutor
Bill is a guest speaker at leading global business schools including Sheffield (UK), EDHEC (FR) IMD (CH), Queensland University (AUS), Oxford Brookes (UK), Rotterdam School of Management (NL) MIT (USA), London Business School (UK) to mention a few.
He has delivered Tedx Talk on Disrupting Disruption at EDHEC Business School in Lille March 2018 and three Henry Stewart Talks: Disruption & How to Change, The Director as a Technology Advocate: Why? & How to structure a Presentation
He is a keynote speaker and he was asked by Fiat Chrysler Automotive to headline their annual conference on Disruption and Cambiamento (Change) delivered in Italian and English.
Bill spent his corporate career in the international communications industry Bates Dorlands, DMB&B & CIA advertising companies where he was lucky enough to live and work in London, Paris, Sydney and New York working with clients including BT, Campbell's, Mars, Alfa Romeo, then worked was the Marketing Director UK and Europe for GE Insurance Holdings.
He is the co-author of the international best seller Pitch Yourself 2nd edition published by Pearson. Demonstrating apply marketing principles to the recruitment process). Pitch Yourself is published in 67 countries and has been translated in numerous languages including the big four: English, Spanish, French and Chinese.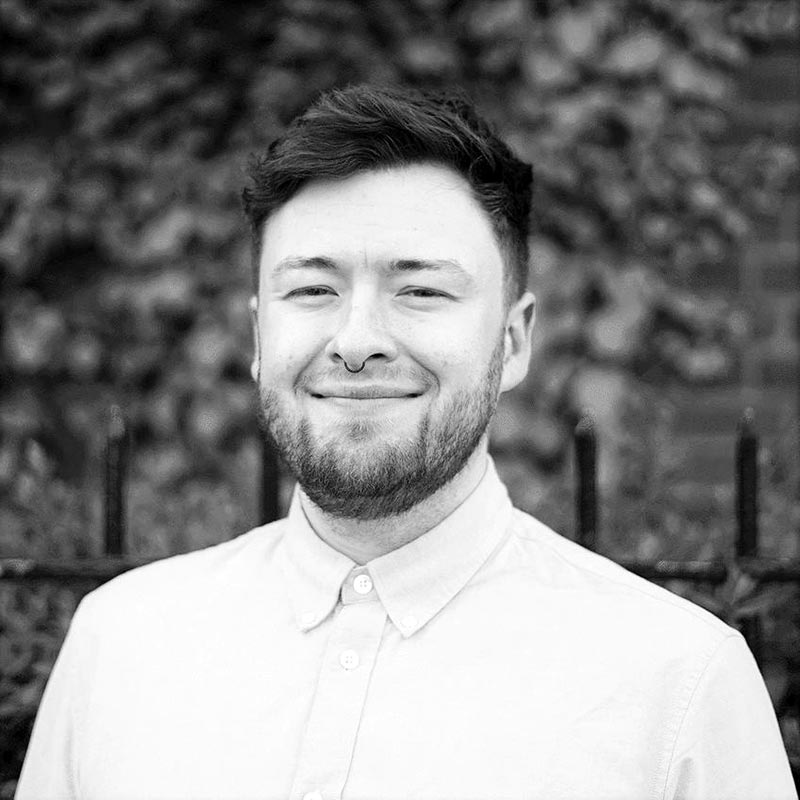 Rian Bailey-Weir
Tutor
Rian is a content marketing specialist with a passion for all things marketing, behaviour change, and empowerment through education.
He has a diverse background in marketing, having worked both in-house and agency-side with clients in various sectors like retail, construction, healthcare, education, and property over the last 10+ years.
Most notably, Rian has delivered successful strategic activity for clients such as Liverpool John Moores University, Liverpool Freeport, Peel: Wirral Waters, and Transport for the North to name a few.
Rian is a successful business leader and networker, having set up Liverpool-based content marketing agency A&B Marketing in 2020. Rian now leads a small team to deliver engaging marketing campaigns that are focused on collaborative, ROI-
Having delivered training to hundreds of delegates, Rian utilises his unique approach to marketing and education to guide delegates through each stage of the learning process at a pace that is comfortable and engaging.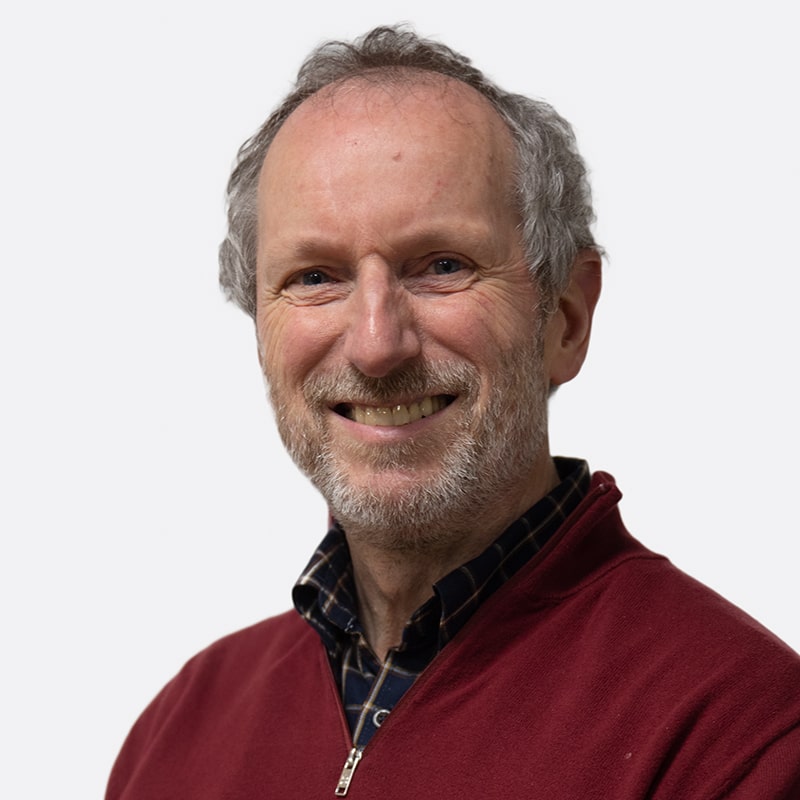 David Abbott
Tutor
David is an award winning international marketing speaker and author. He read Engineering Science and Economics at University College, Oxford University and then went on to complete the Chartered Institute of Marketing's Diploma at Manchester Business School. He is a Chartered Marketer.

David has held a number of senior marketing and MD roles in a wide variety and sizes of businesses. His background covers multiple industries, includes public sector and private sector, and both B2B and B2C. David works as an interim marketing director for a number of businesses, helping them to develop and execute a marketing strategy to help them achieve their goals, and helping them to develop their marketing skills, processes and teams.
Our dedicated In-House Training team can work with you to create a tailored training course that creates an optimal learning experience. Our bespoke built training programmes are designed around your needs and allow you to meet the specific requirements of your business.
Click here to view our In-House Training services.
Download In-House Training PDF
Sandrine Alarcon-Symonds
Our Executive Mini
MBA Accelerator Programme is designed to enable our learners to enhance their future career prospects and to teach valuable business management skills.
Sandrine works for the University of London, and she attended our Executive Mini MBA Accelerator to learn important skills for her role and to enhance her knowledge. In this video testimonial, she overviews her experience of the course and explores what she has learned.
Is this course right for you?
Develop your understanding of key business concepts
Make better strategic business decisions
Develop your critical thinking
Learn how to act strategically
Learn how to communicate effectively
Testimonials
The tutors were very knowledgeable and were able to contextualise the course to each delegate's business.
There were parts of each topic that I can apply to my business. We are only a small business so it was very interesting to see where our growth could lead to and how that would work.
All Instructors were great and very engaging, especially Julies' style as it was enthusiastic, structured, clear and concise. Discussions with others in similar roles outside of my industry were useful, realising most of us have similar challenges, as well as the content of the course which helped to reinforce areas I know need addressing in my workplace, providing me with tools to drive these forward with more confidence. All seamless in terms of the course admin and day to day management.
I found Philip highly engaging and there were some great discussions amongst all the attendees. Stewart and Matt were also very good and their sessions were highly informative, particularly considering Finance and Marketing are not my strong areas.
I really enjoyed my time on the Executive Mini MBA. It was a fantastic opportunity to meet new people and learn some valuable skills and knowledge to take back to my role. Thank you for the 5 days learning and overall experience.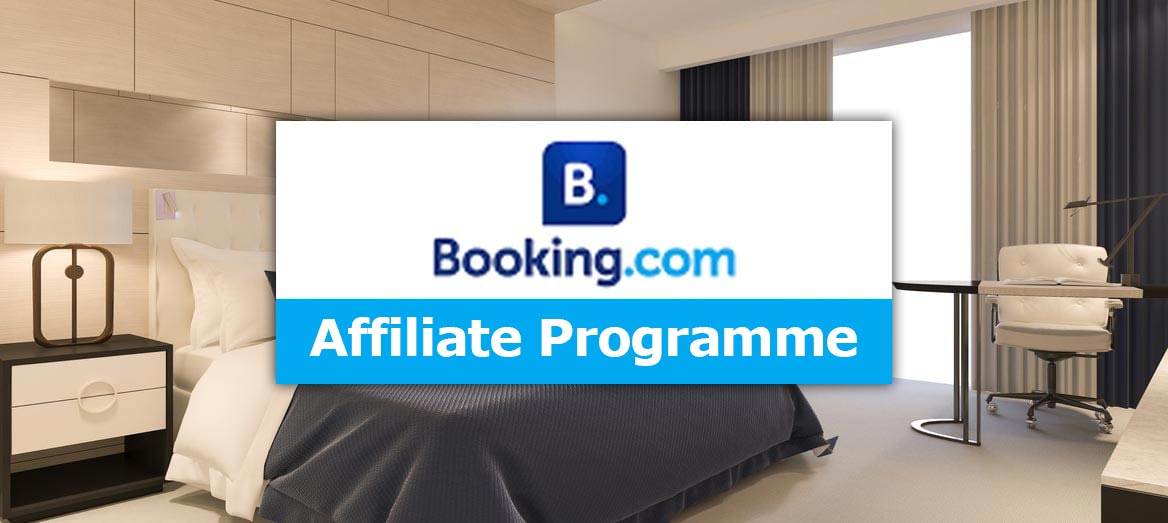 Accommodation Made Easy
On confirmation of your course booking, you'll have the option to book accommodation from the world renowned and trusted Booking.com. Book your course, book your accommodation, expand your skills. Easy as 1 2 3.
Upcoming Courses
{{ availability(event).text }}
In Association With:
Availability:
Fully Booked:
{{ (new Date(parseInt(event.start_date))).toLocaleDateString("en-GB") }} - {{ (new Date(parseInt(event.end_date))).toLocaleDateString("en-GB") }}
Location:
{{ event.location_name}}
Price:
£{{ event.price }} + VAT
Book Your Place
Frequently Asked Questions